FOCUS ON...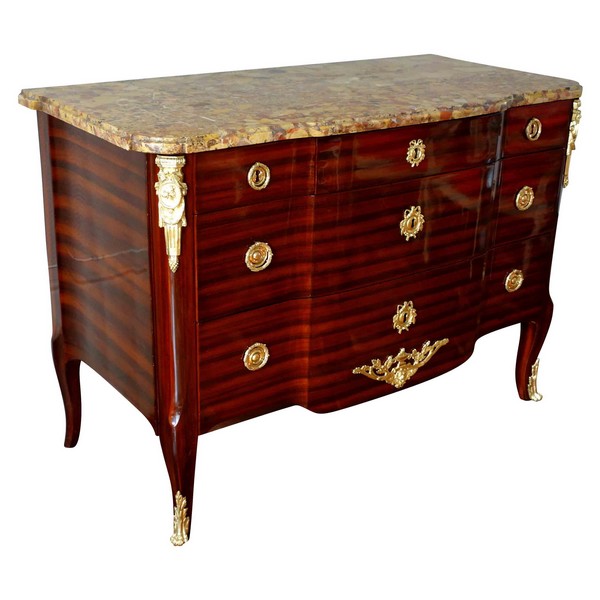 JG Schlichtig - Transition Parisian satin mahogany commode / chest of drawers, 18th century circa 1770
ON YOUR AGENDA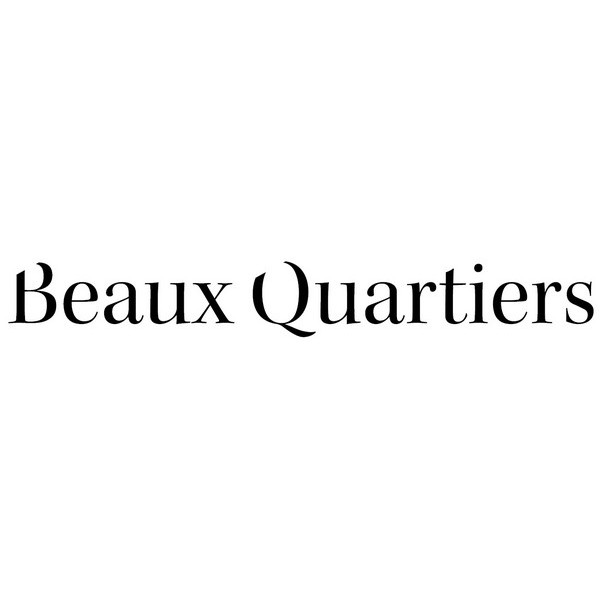 Beaux Quartiers talks about us !
Large Louis XVI ormolu and marble clock, model of Prince Eugène - La Malmaison
Large Louis XVI ormolu and marble clock, signed Pierre Alexandre Heron (Parisian clockmaker, master in 1788).

The clock is supported by putti riding dogs standing on a marble ball. The putti support a canopy decorated with two eagle heads in which the screen stands, a statue of Ceres (summer goddess, allegory of prosperity) on top. Sun-shaped pendulum.

Model of Prince Eugène - La Malmaison.

The clock is a close model to the very much famous Maenad model, except that it is a lot more luxurious and rare with the spaniels holding the clock. An identical clock is presented in the collections of Chateau de La Malmaison as a property of Prince Eugene.

Given the quality of gilt and bronze carving, the bronzemaker could be one of the best of its time (18th century), like Thomire or Francois Remond.

In excellent condition ; no accident (including no chip on the enamelled part), complete, mercury gilt is perfectly preserved.

Height : 54cm
Length : 50cm
Depth : 13.5cm


Another 26 pictures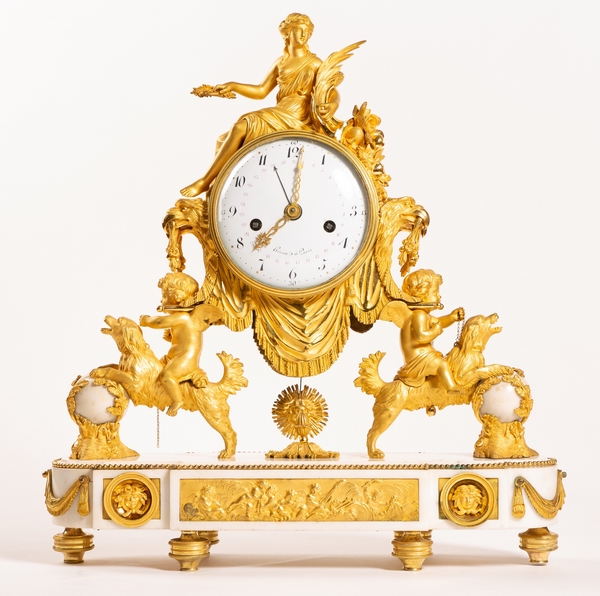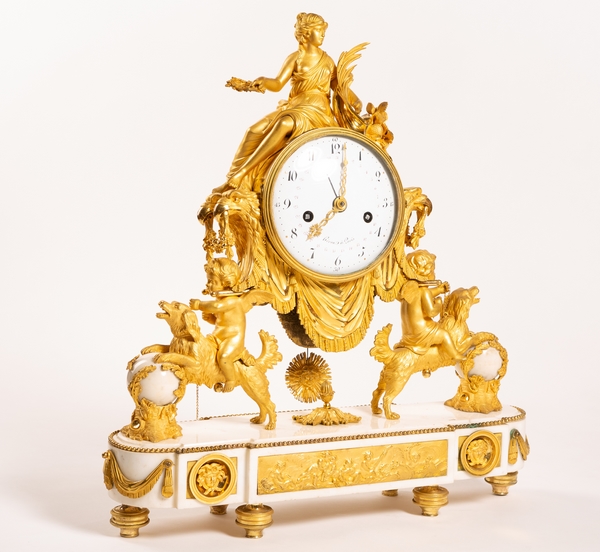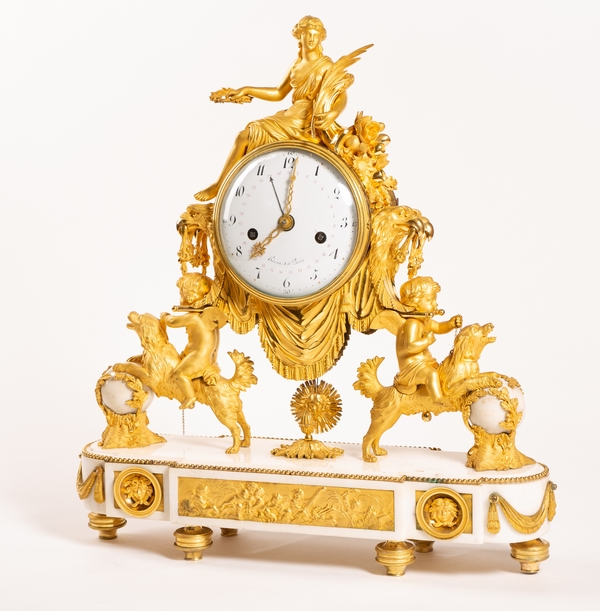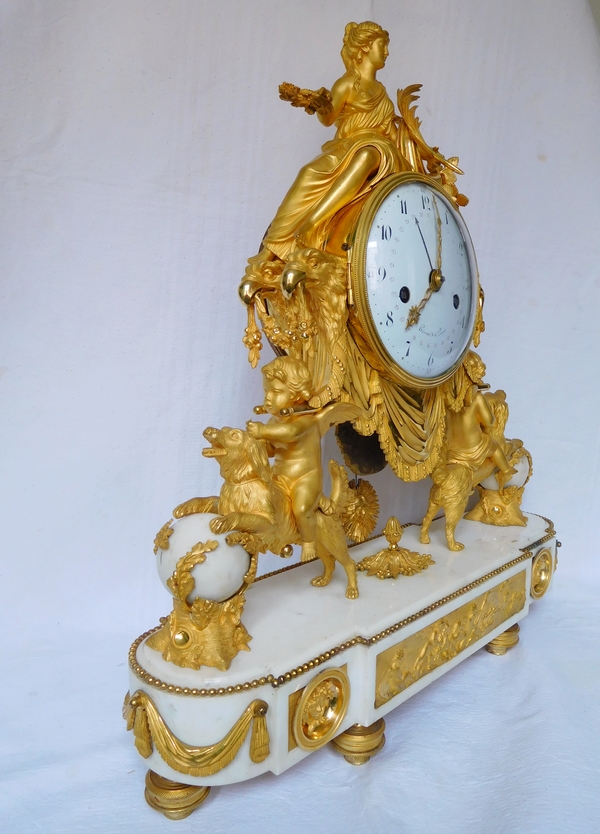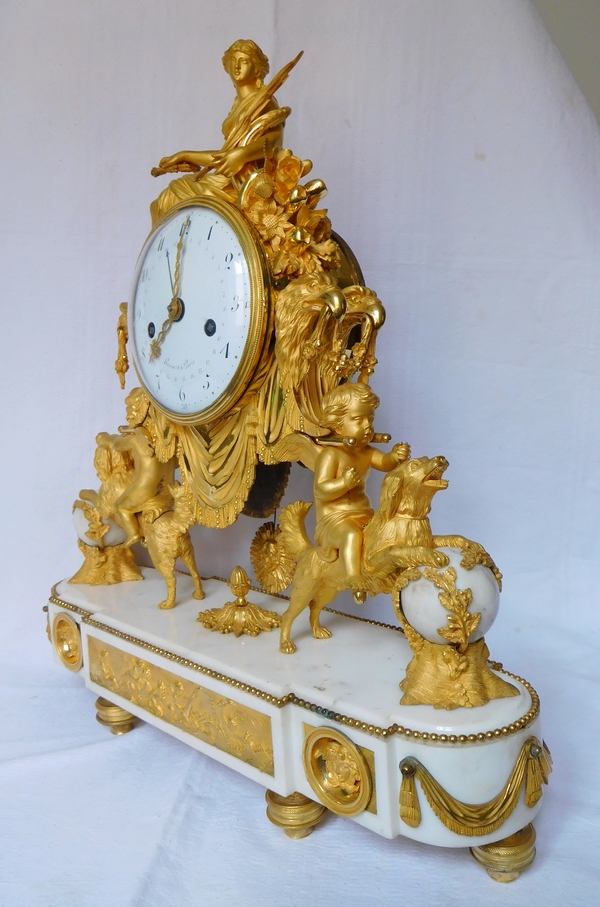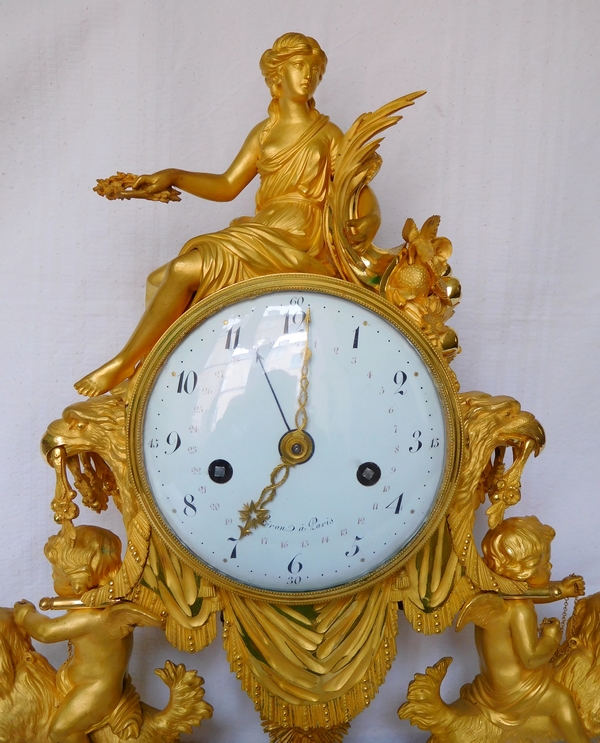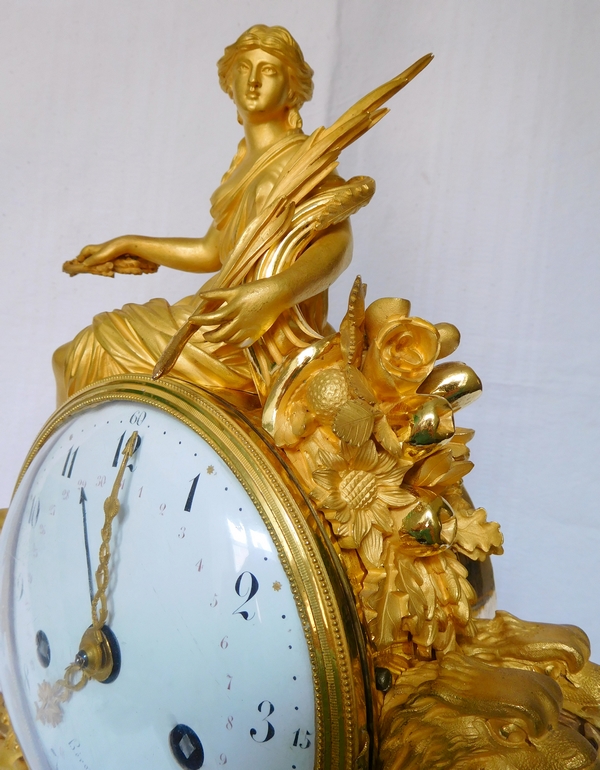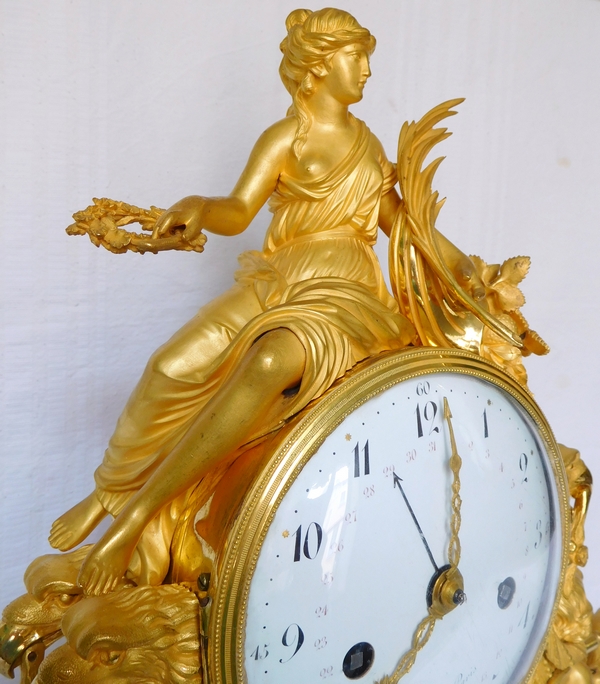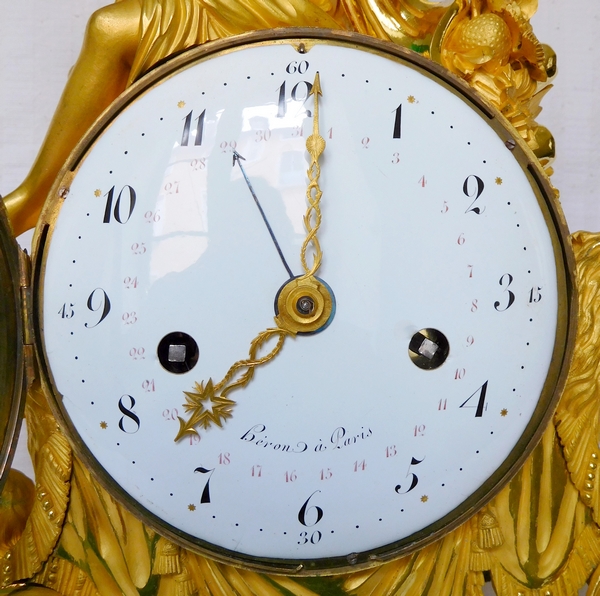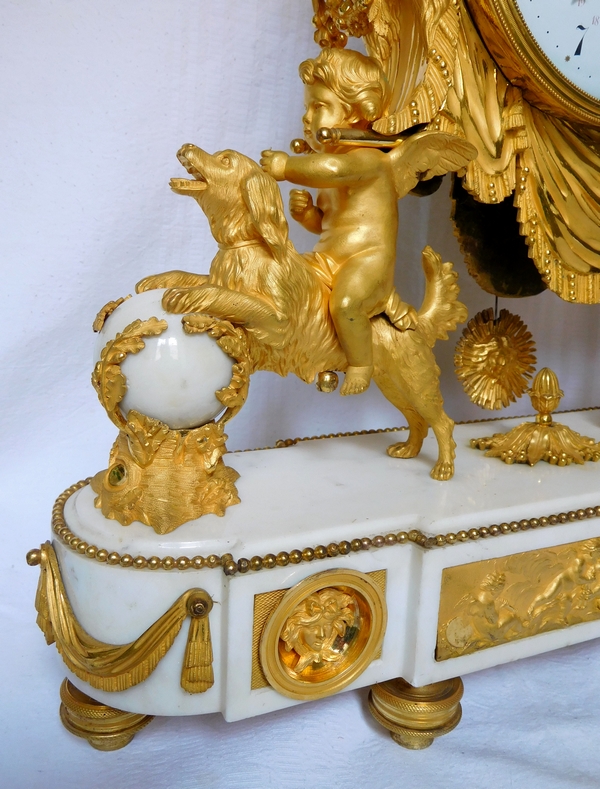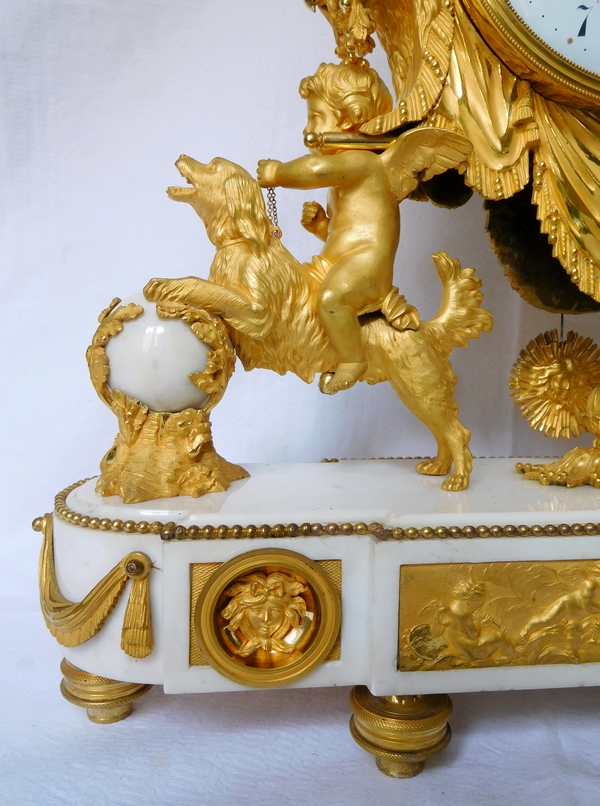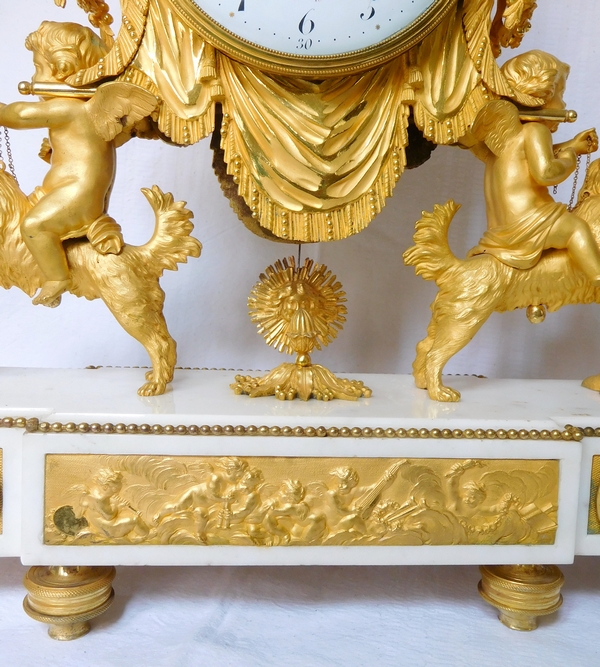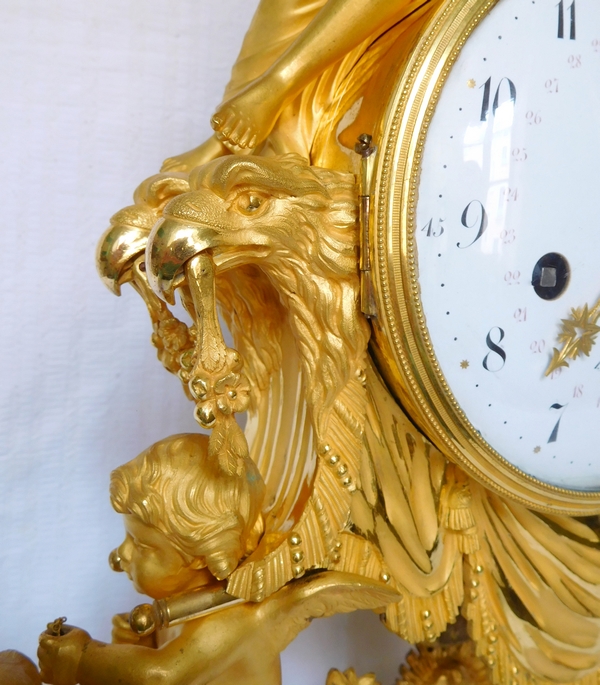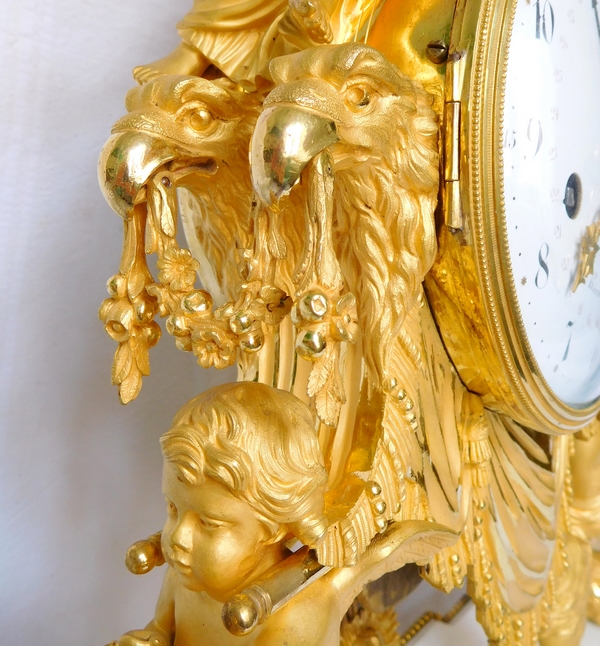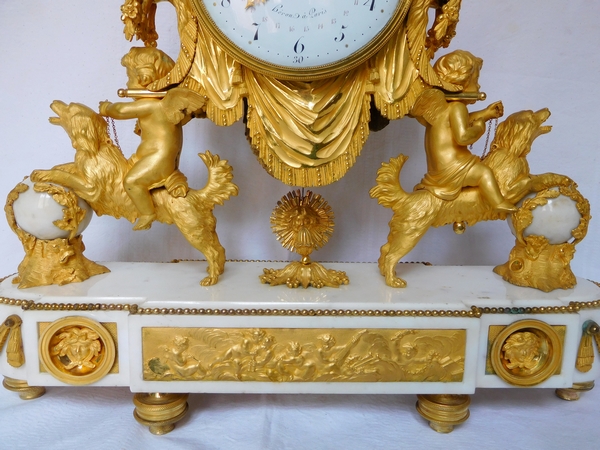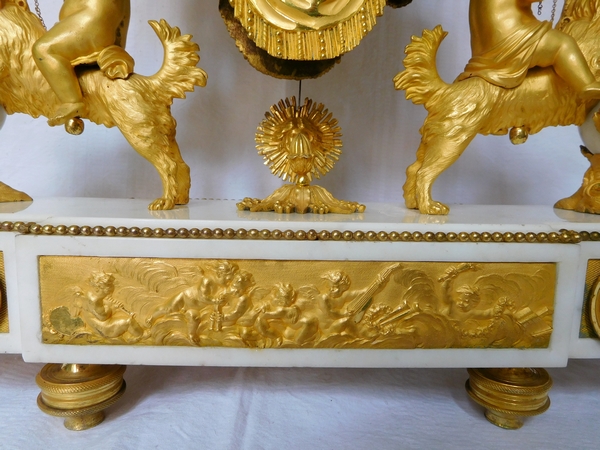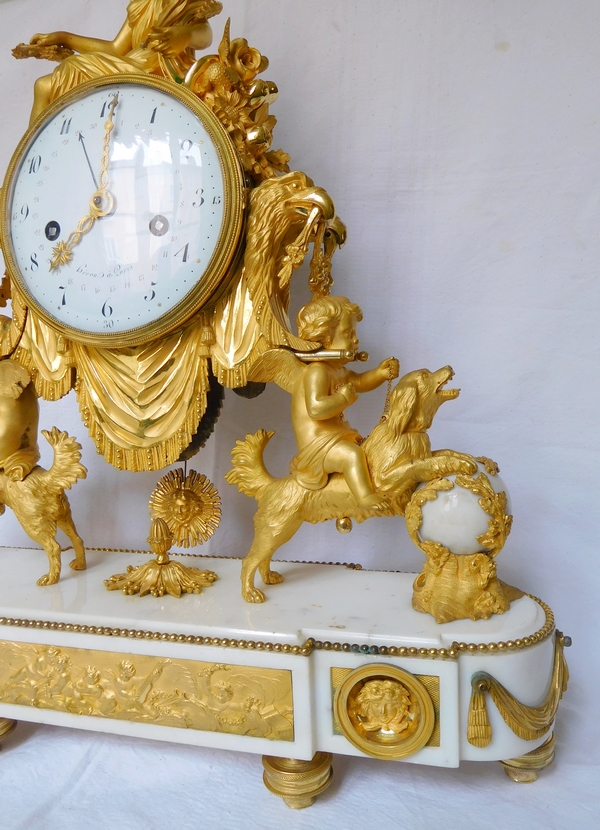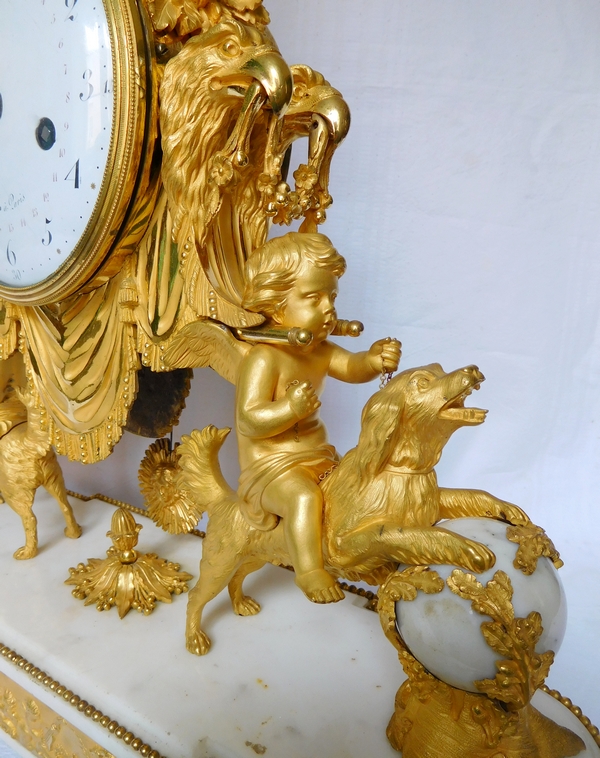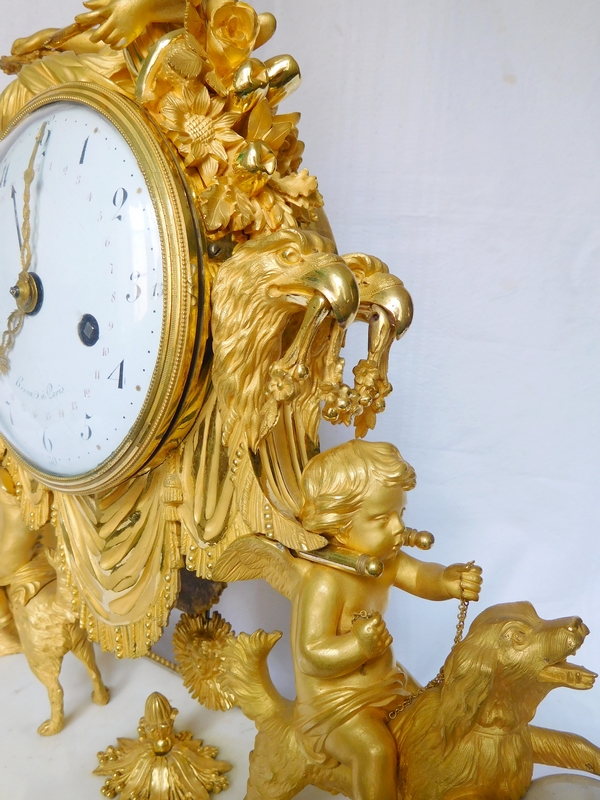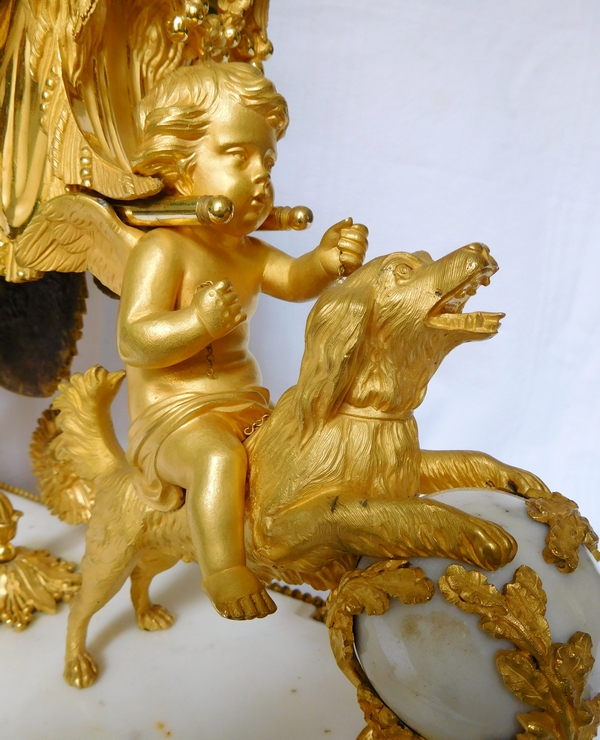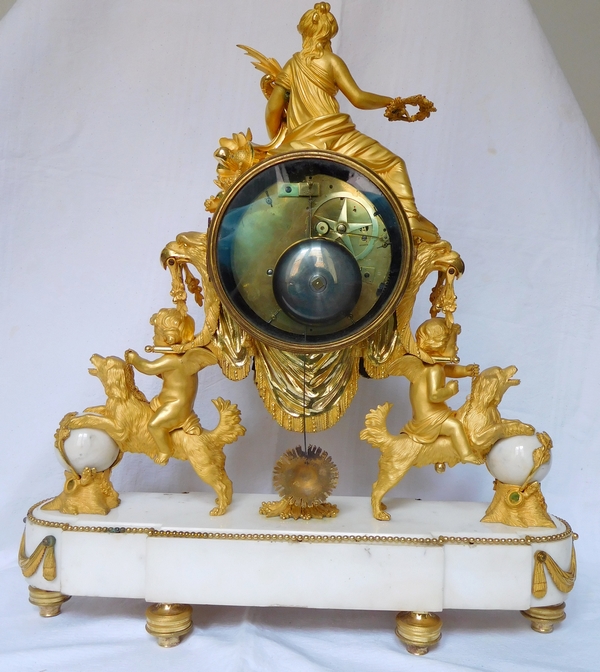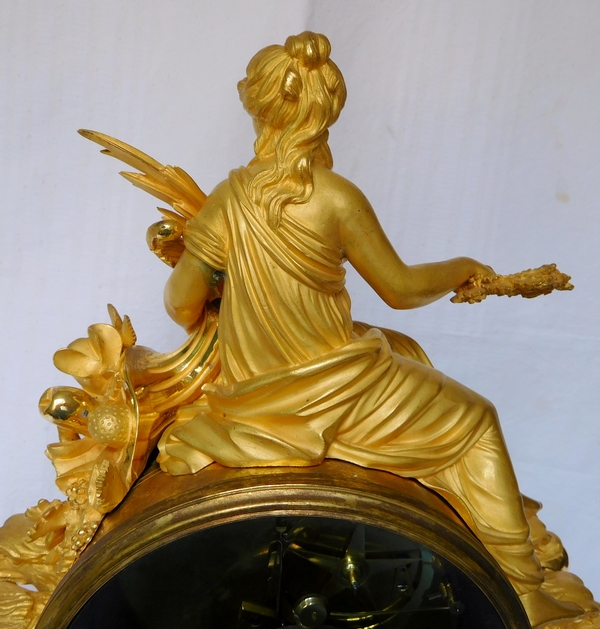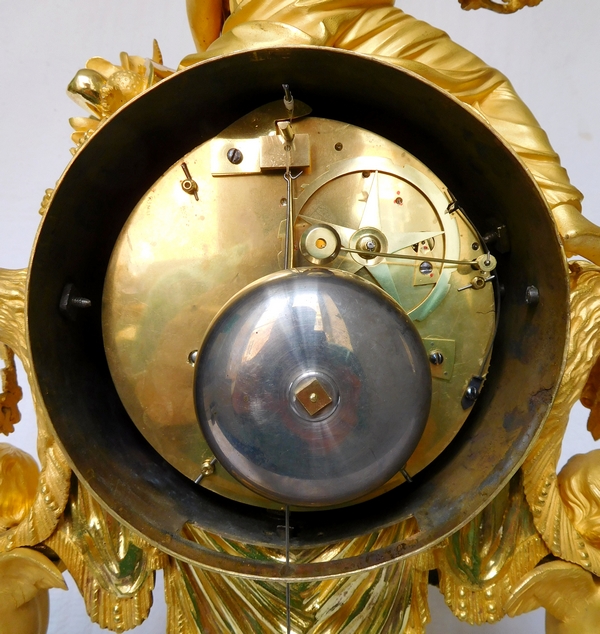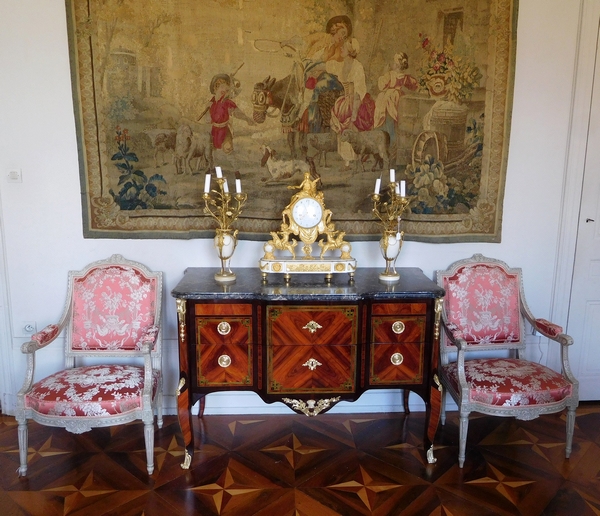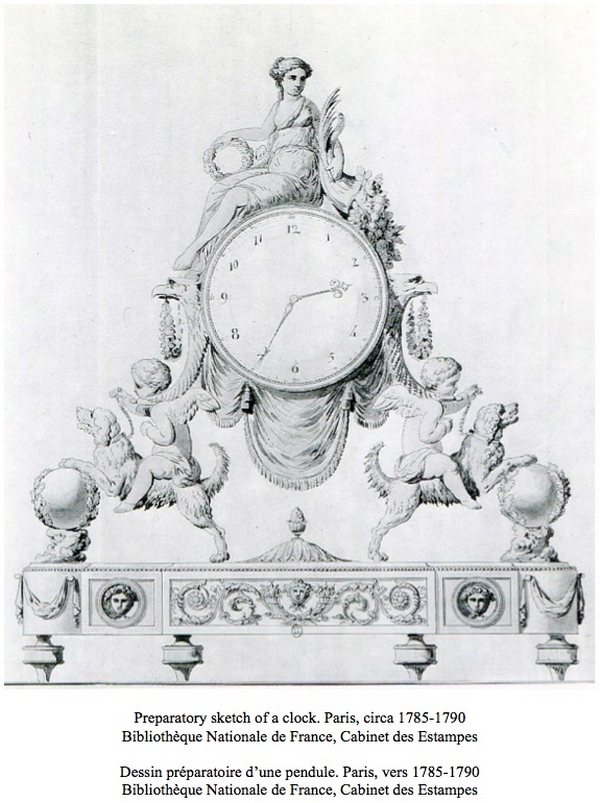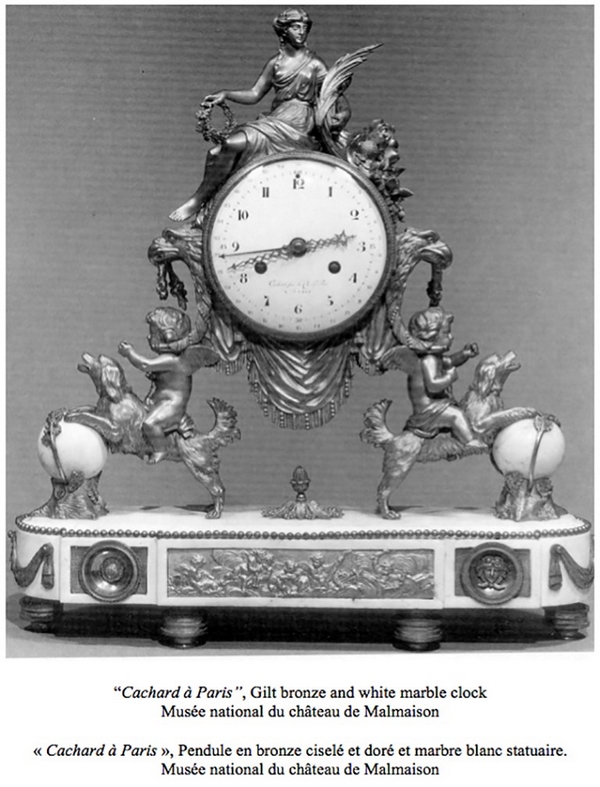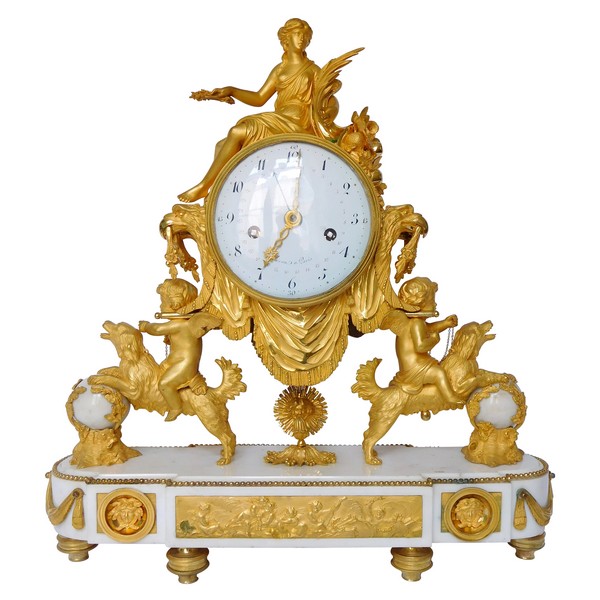 STATUS : SOLD
CONDITION : Excellent
SHIPPING INFORMATION :
Shipping depends on our location : please contact us to know the total amount and organize delivery with us.