ON YOUR AGENDA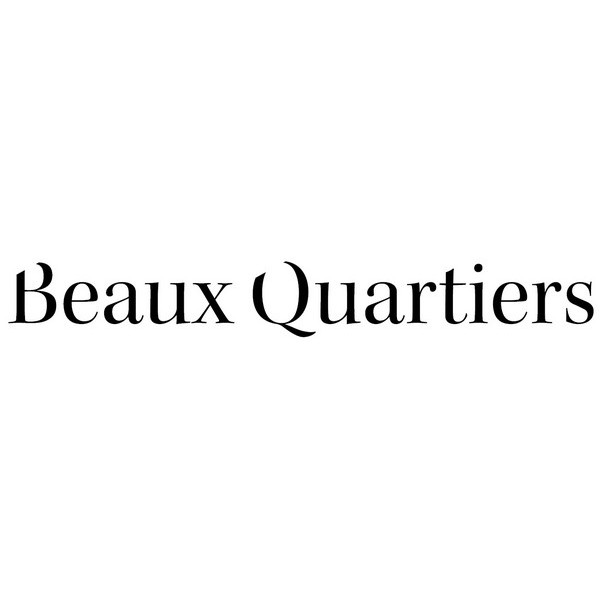 Beaux Quartiers talks about us !
18th century French school - Venus and Cupid mythological scene, oil on canvas
18th century French school, oil on canvas in the taste of Boucher : Venus and Cupid lighting Love's flame back, surrounded by putti playing with flowers.

Charming, lovely theme and style typical from late 18th century.

Our painting is on its original canvas, set into a 19th century Louis XVI style gold leaf gilt frame.

Canvas : 59cm x 48.5cm
Frame : 70.5cm x 58.5cm


Another 13 pictures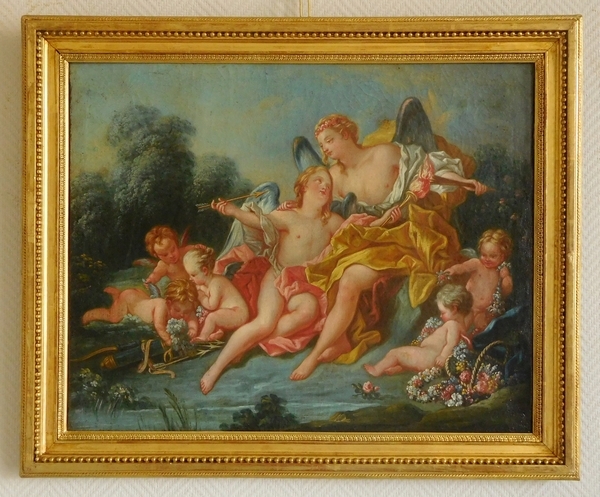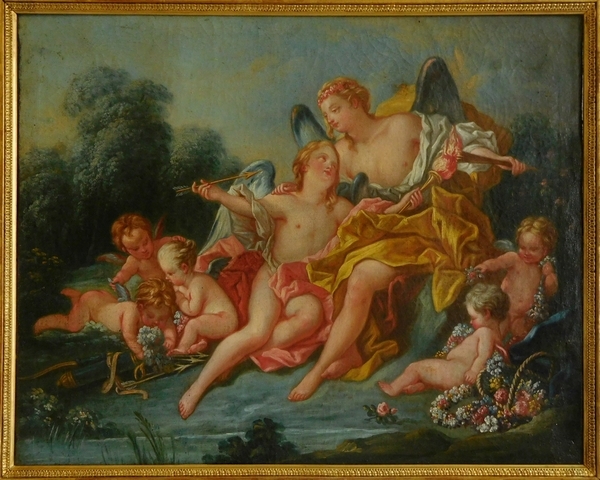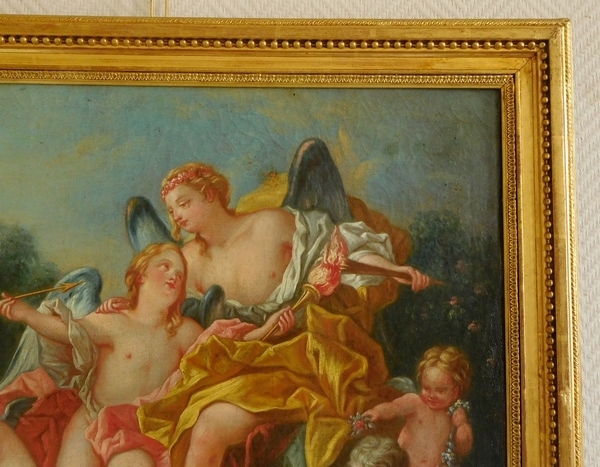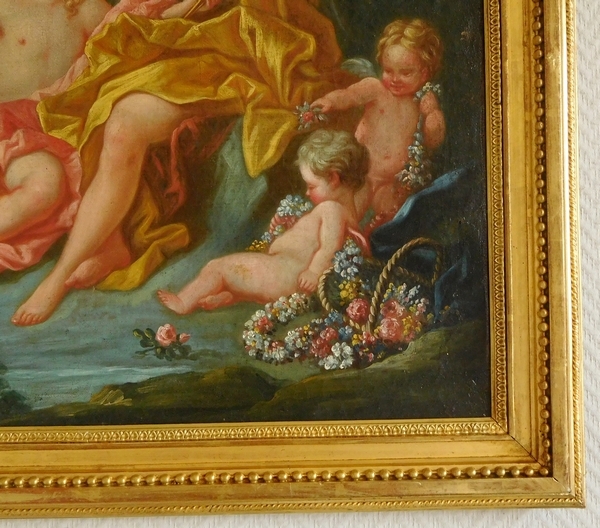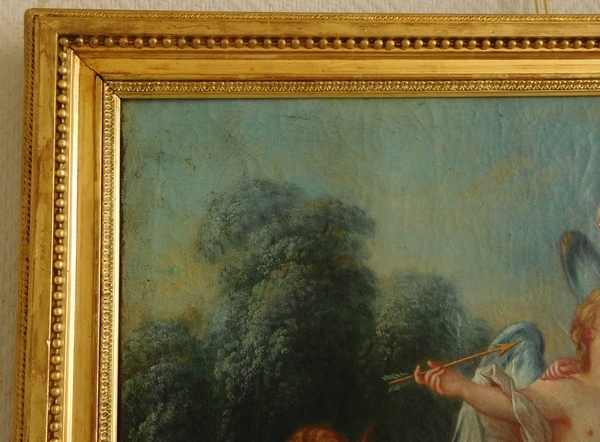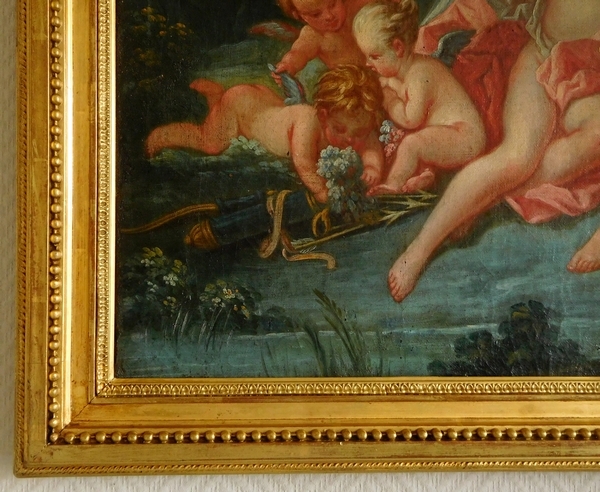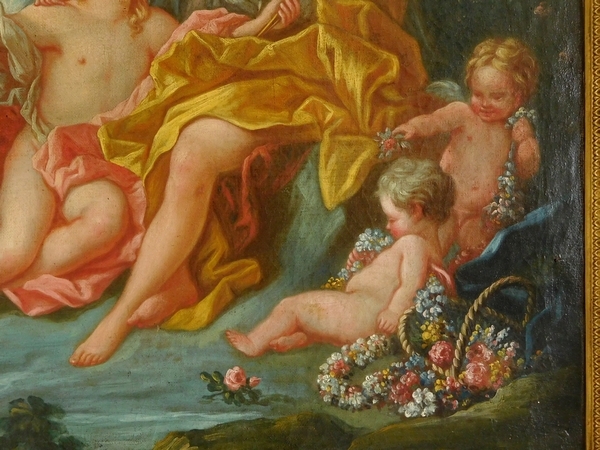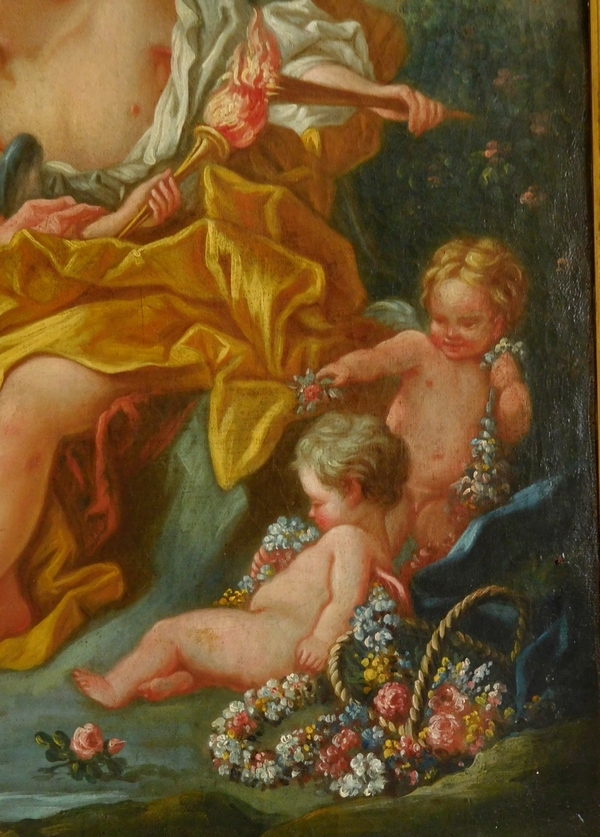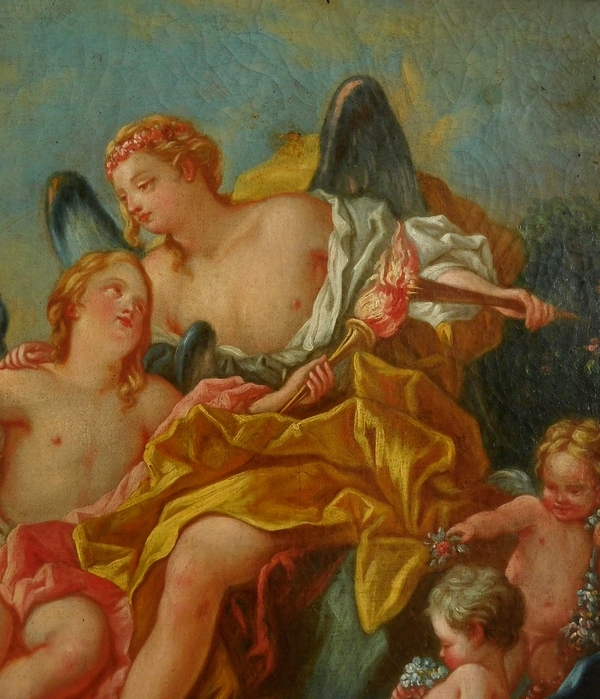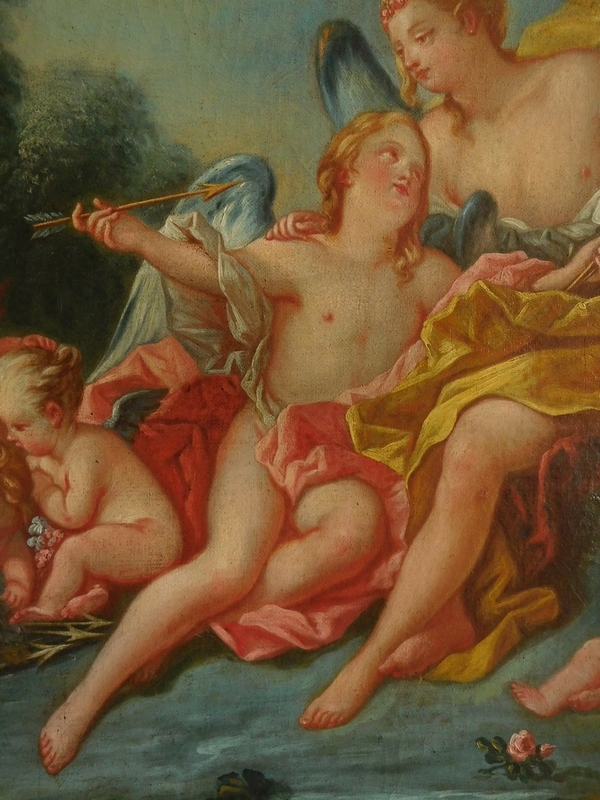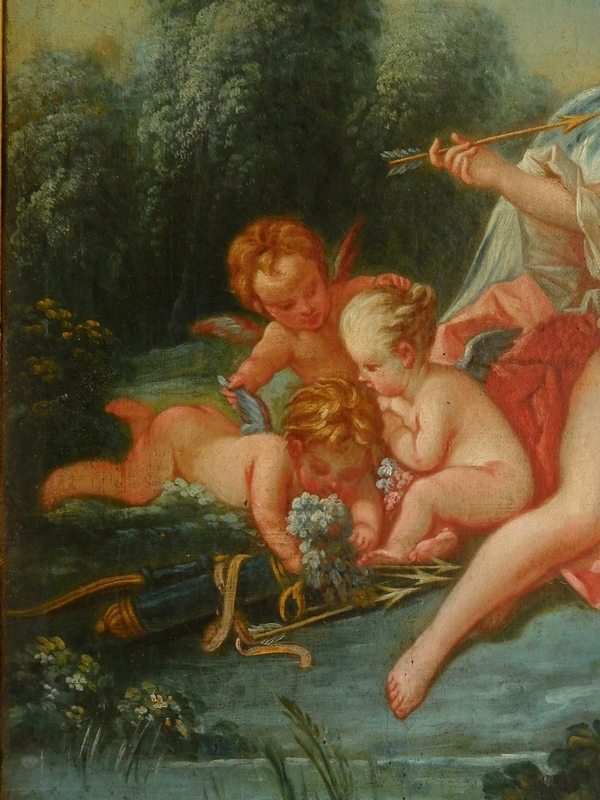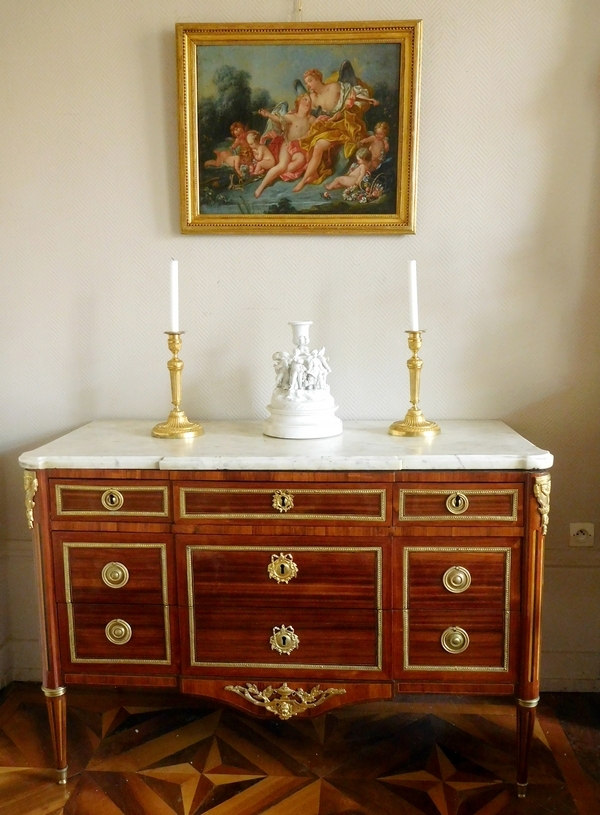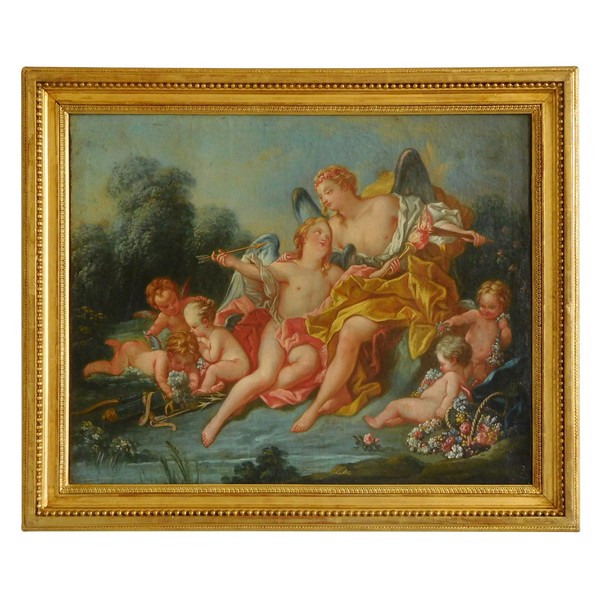 STATUS : AVAILABLE
CONDITION : Excellent
PRICE : 2 600,00 €
SHIPPING INFORMATION :
Shipping depends on our location : please contact us to know the total amount and organize delivery with us.