FOCUS ON...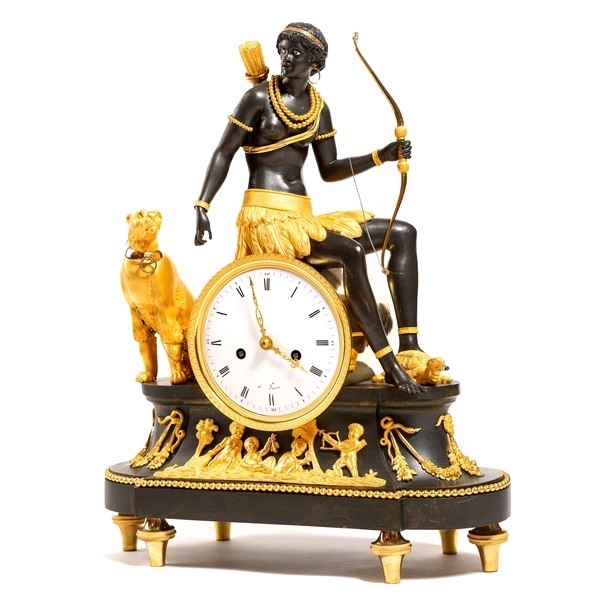 Great pendulum / clock, so-called au negre, allegory of Africa, late 18th century / 1800
ON YOUR AGENDA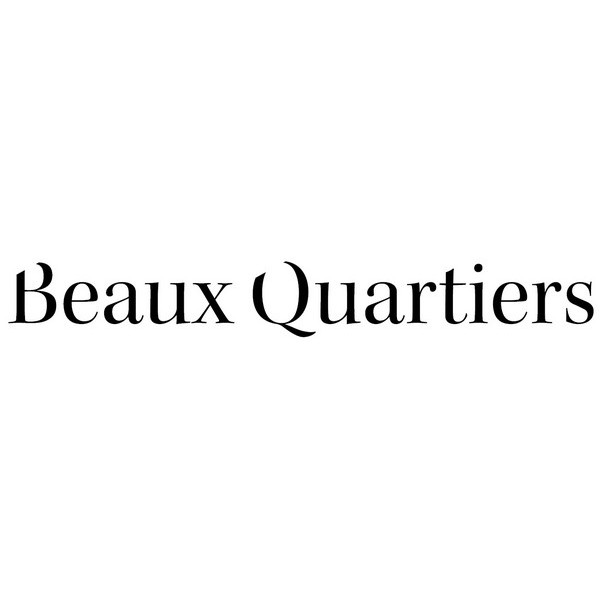 Paris Match talks about us !
Pair of Louis XVI cabriolet armchairs - 18th century Aubusson tapestry - France 1785-1790
Rare pair of Louis XVI cabriolet armchairs, Aubusson tapestry covered (after les Fables de La Fontaine). Louis XVI period, late 18th century circa 1785-1790.

In very good condition. 18th century tapestry are very fragile materials. Our seats were totally restored. They are now ready for a 100 years careful use.

Height : 86cm (seat height : 41cm)
Width : 56.5cm


Another 13 pictures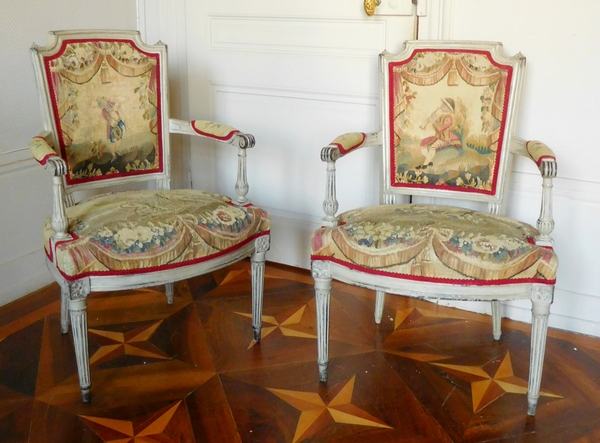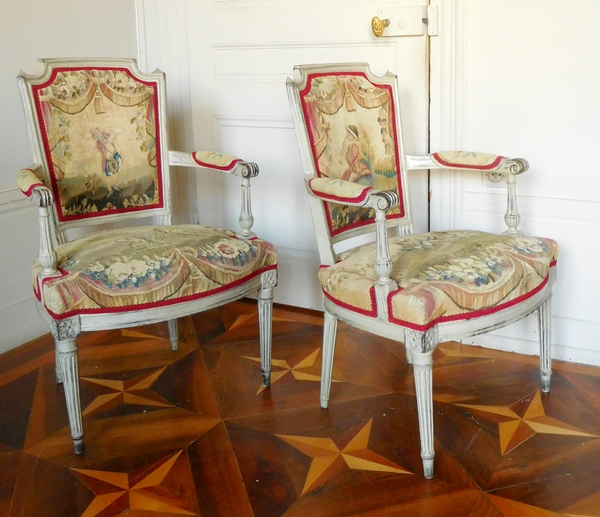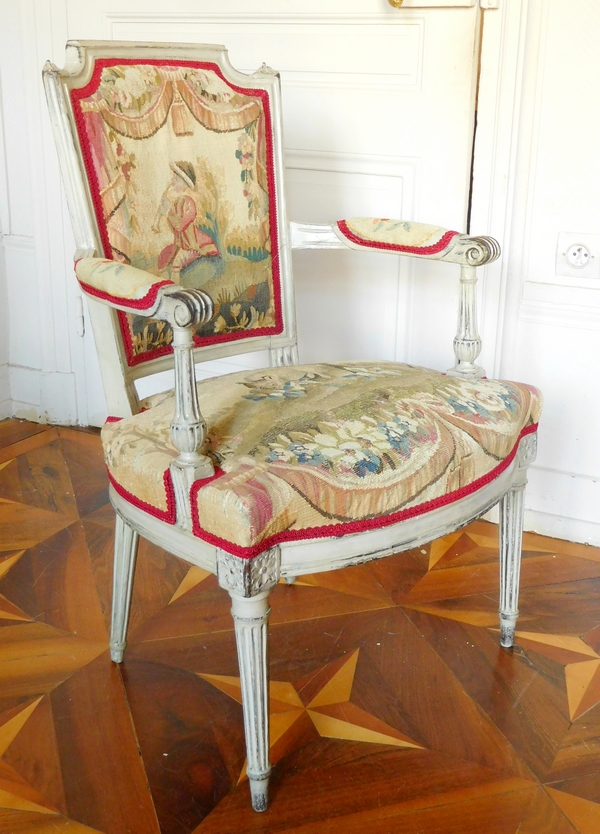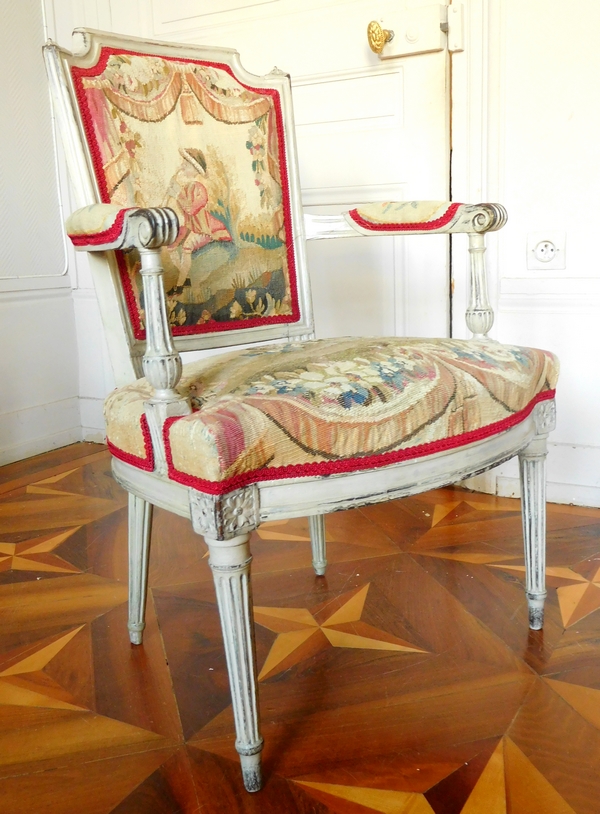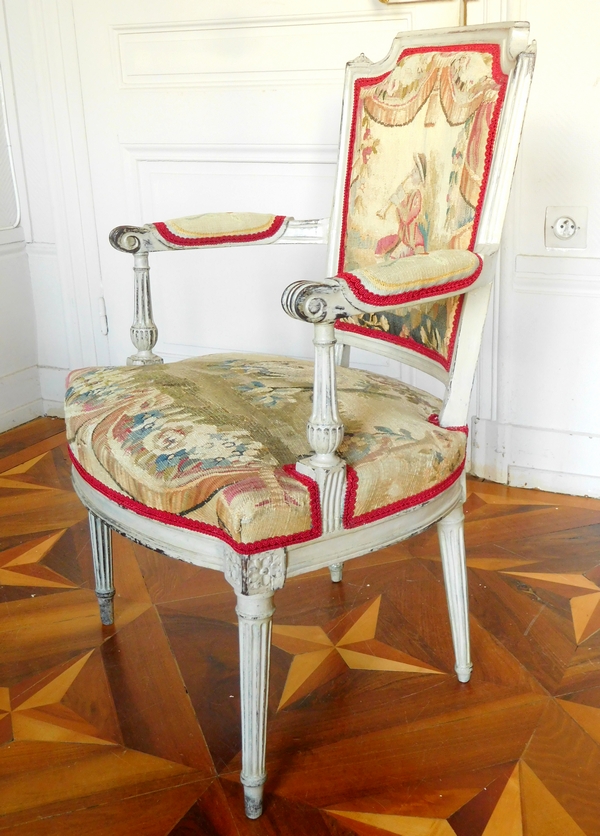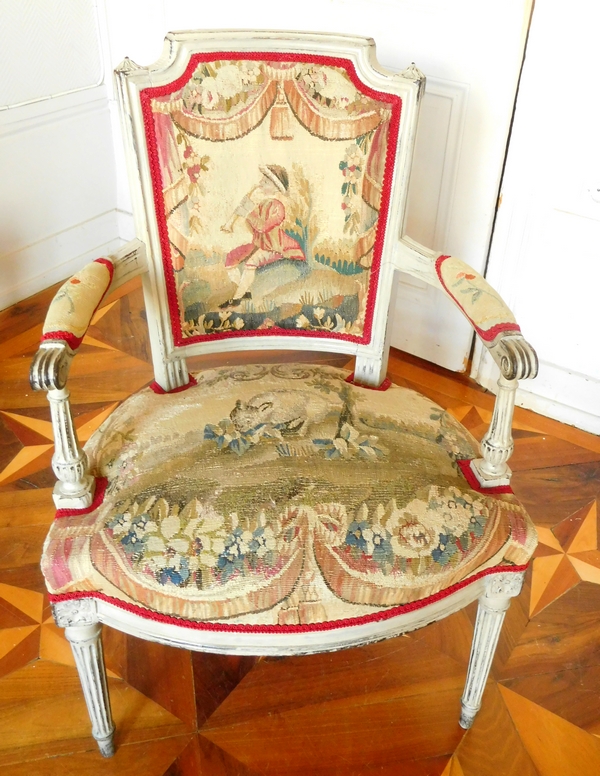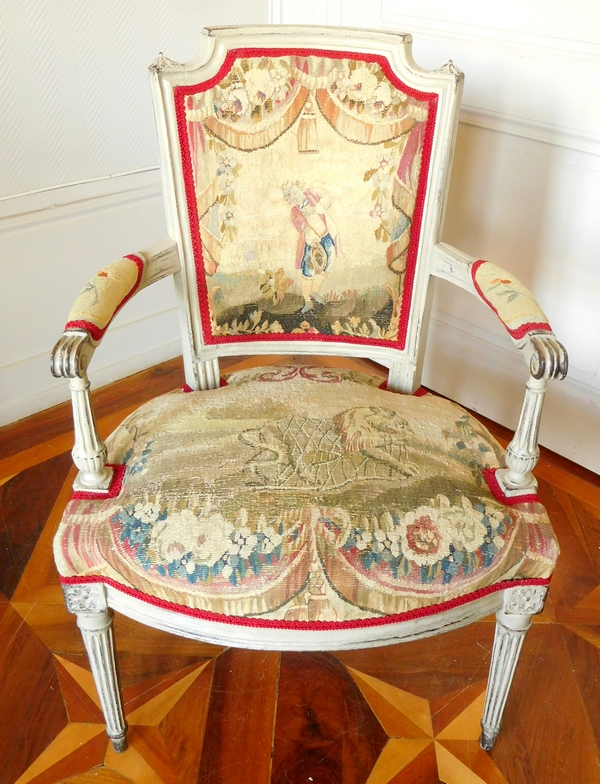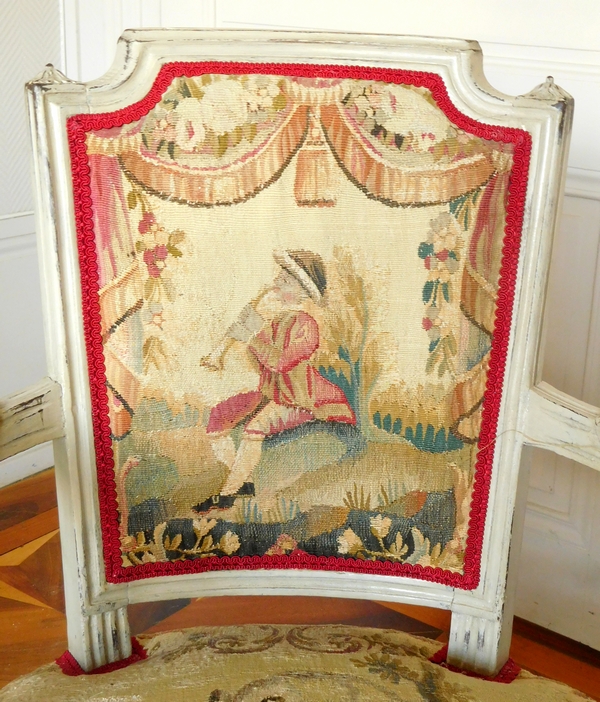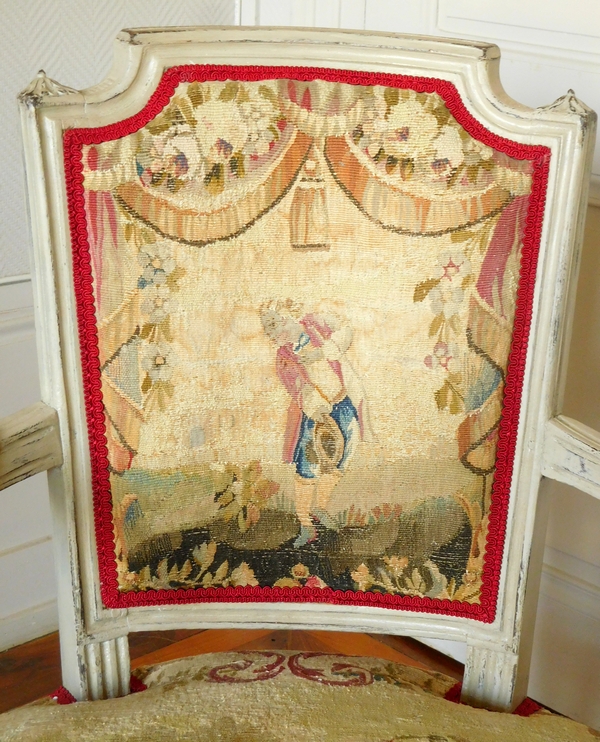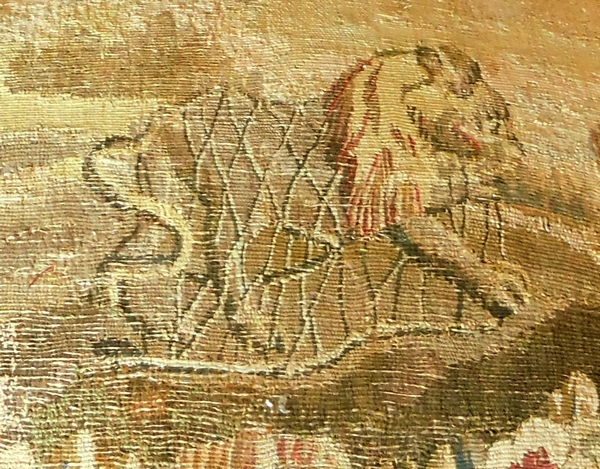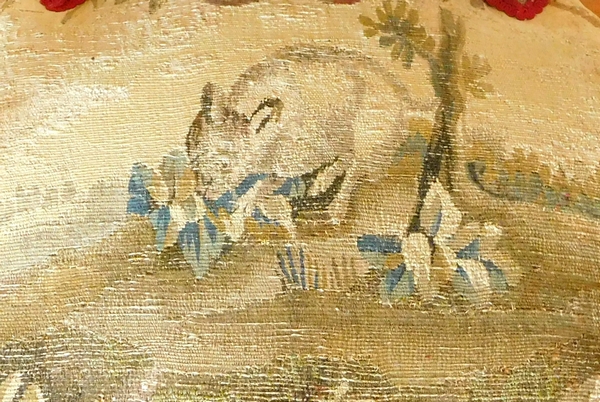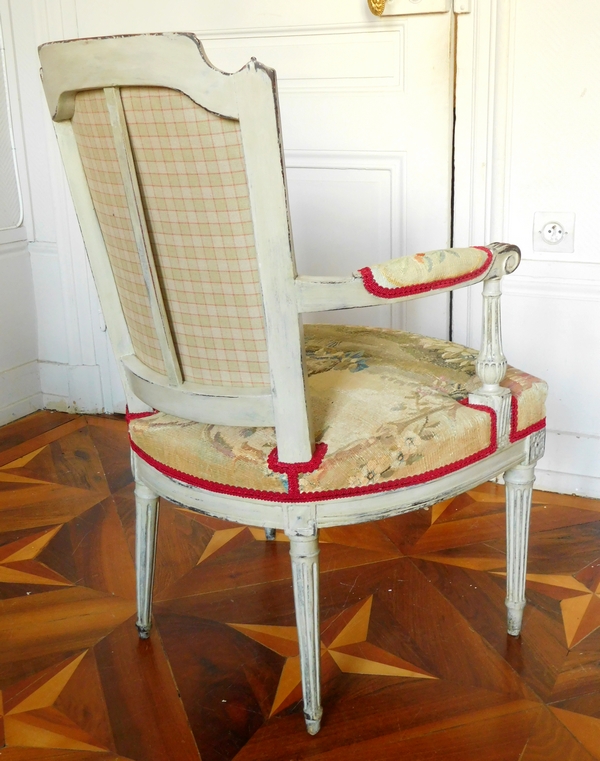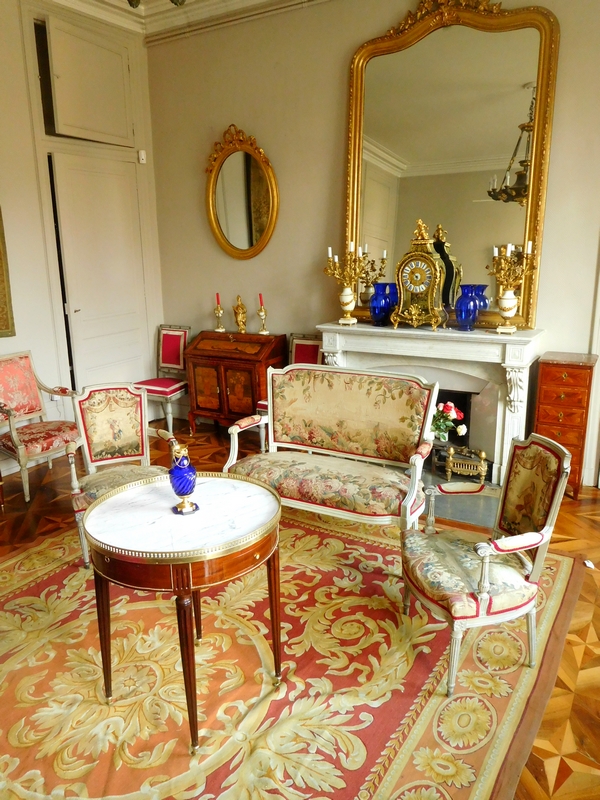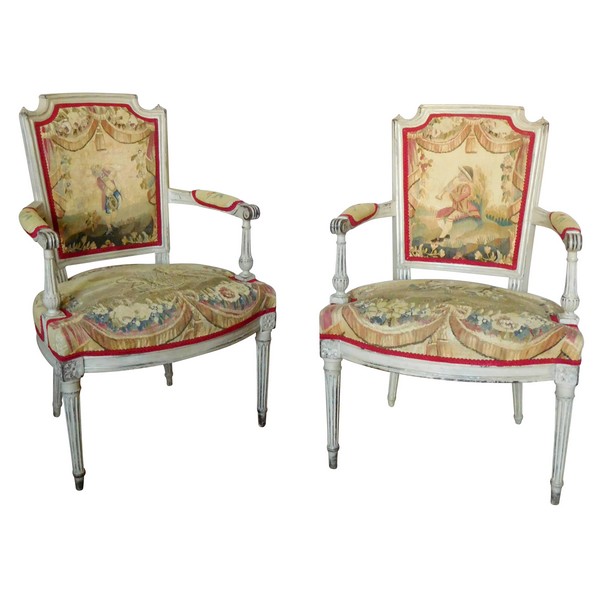 STATUS : AVAILABLE
CONDITION : Very good
PRICE : 3 600,00 €
SHIPPING INFORMATION :
Shipping depends on our location : please contact us to know the total amount and organize delivery with us.