ON YOUR AGENDA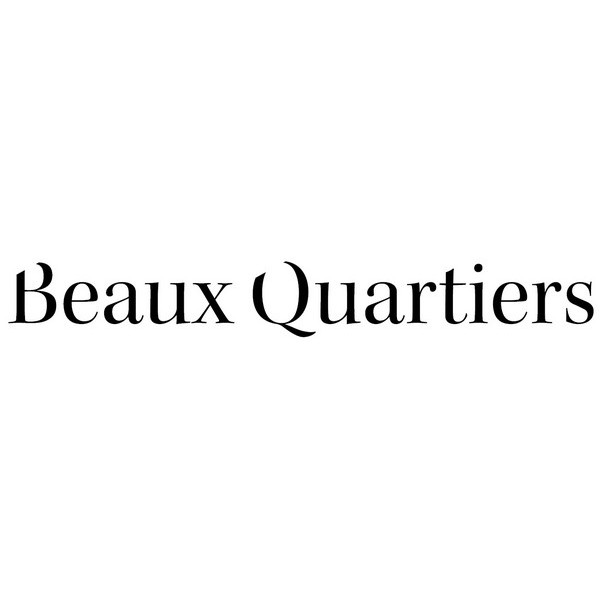 Paris Match talks about us !
French Empire mahogany & ormolu chest of drawers / commode, early 19th century
French antique chest of drawers / commode, mahogany veneered, Empire production, France early 19th century circa 1810.

Large size made for a castle or palace ; it opens with 4 drawers.

Our chest of drawers is a top-of-the-range quality piece with a beautiful Cuban mahogany, round pilasters, a thick grey marble top, finely chiseled ormolu elements, matt and shiny gilt finish.

Our piece of furniture has just been fully restored & varnished using traditional technique by our cabinetmaker : it is in excellent condition.

Width : 129.5cm
Depth : 61.5cm
Height : 90cm


Another 16 pictures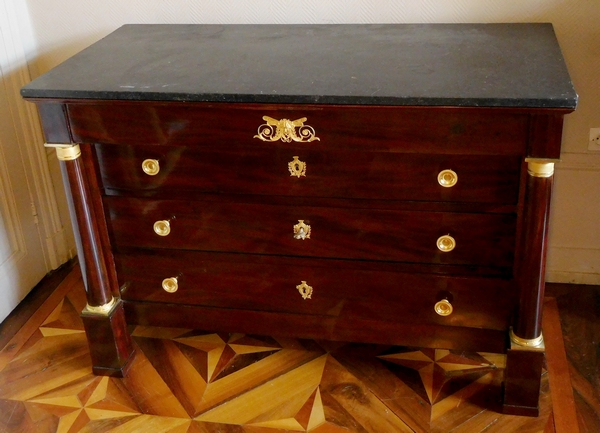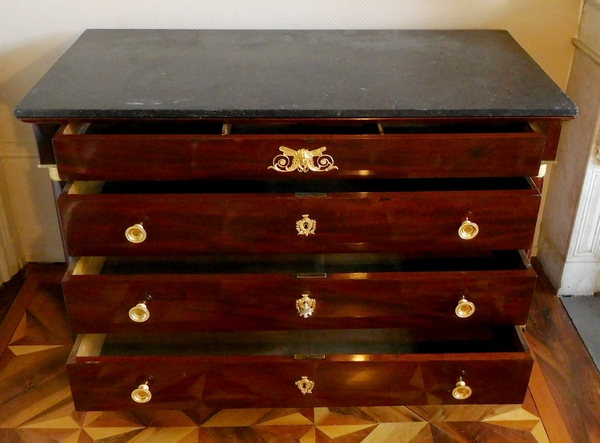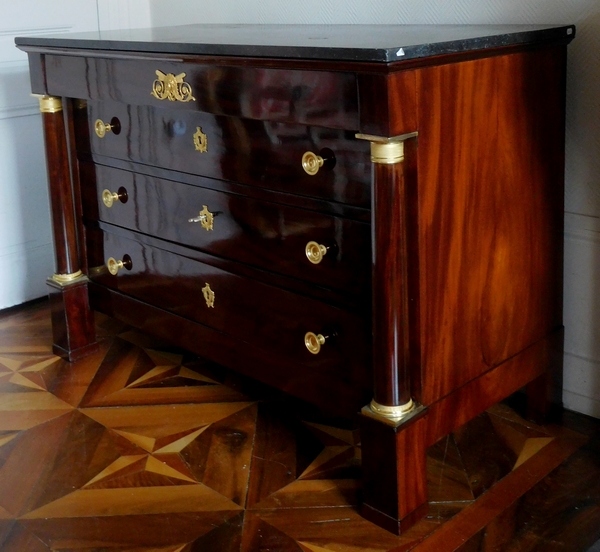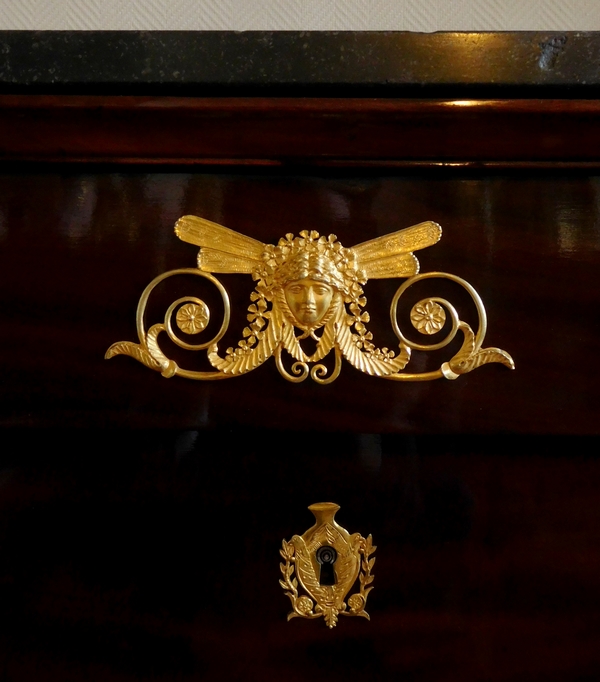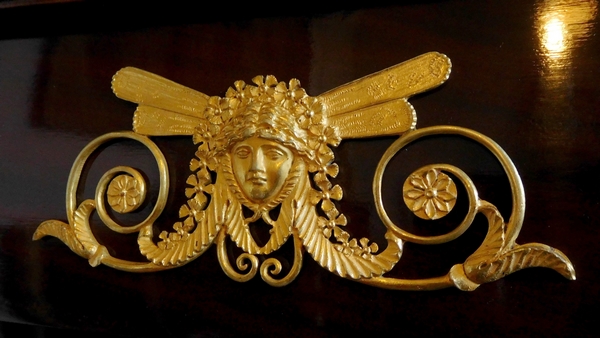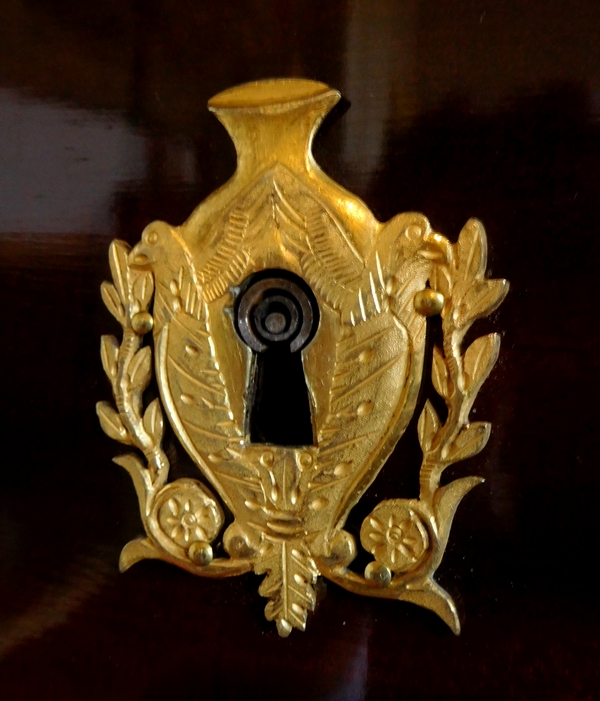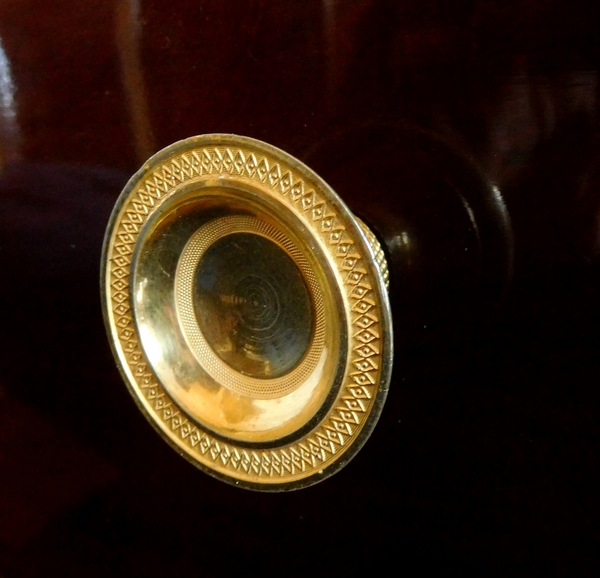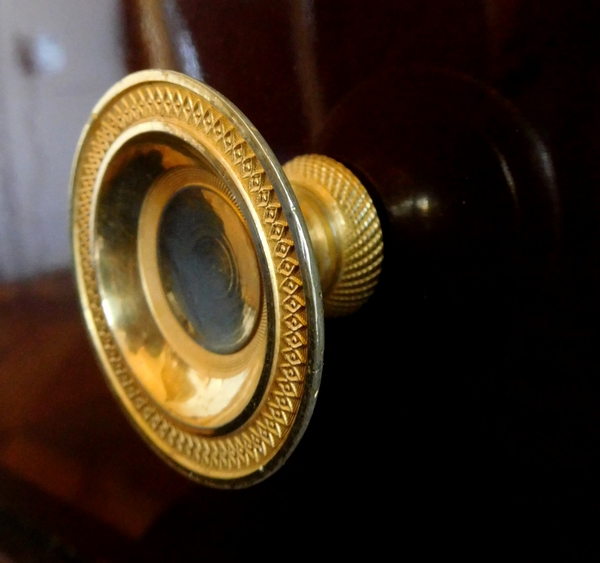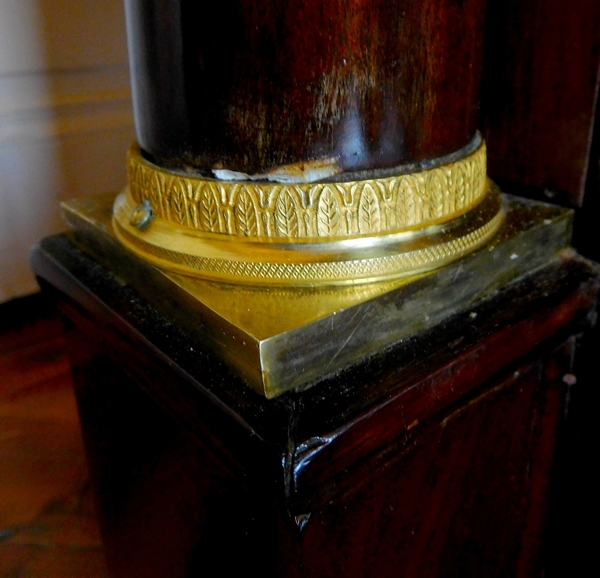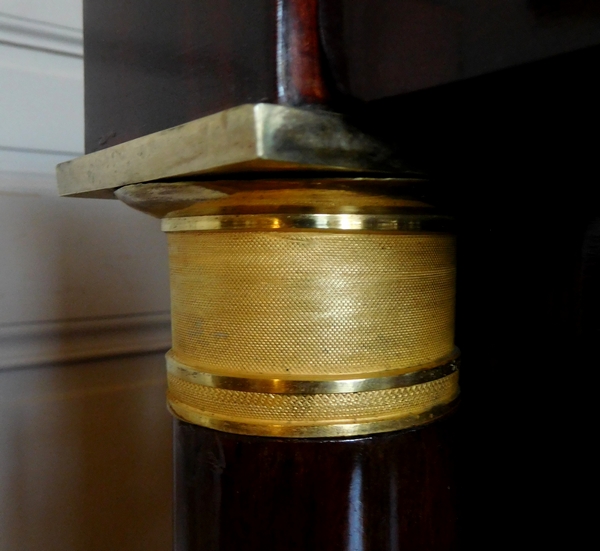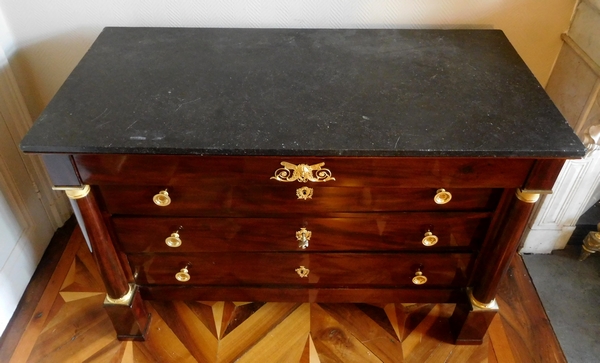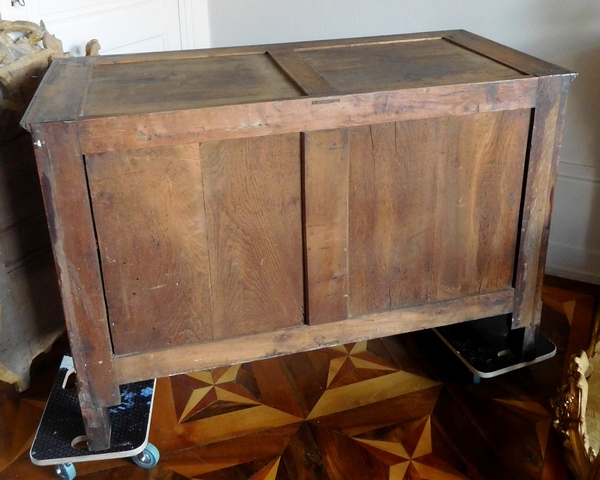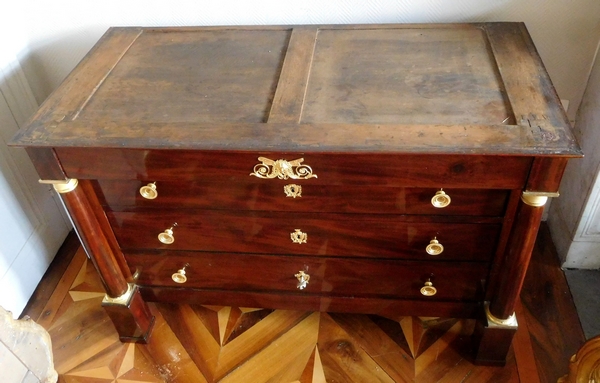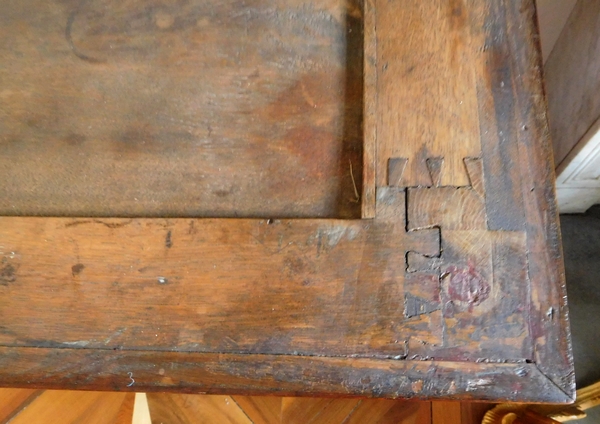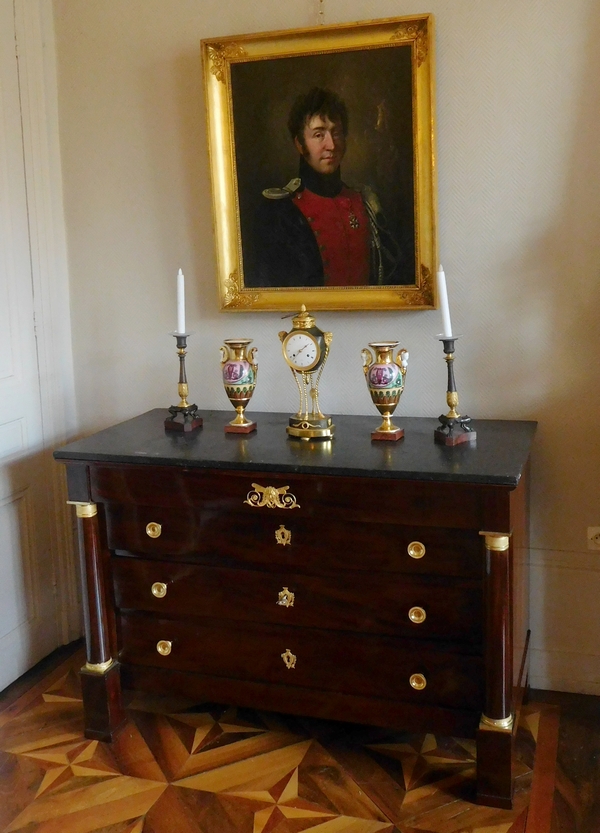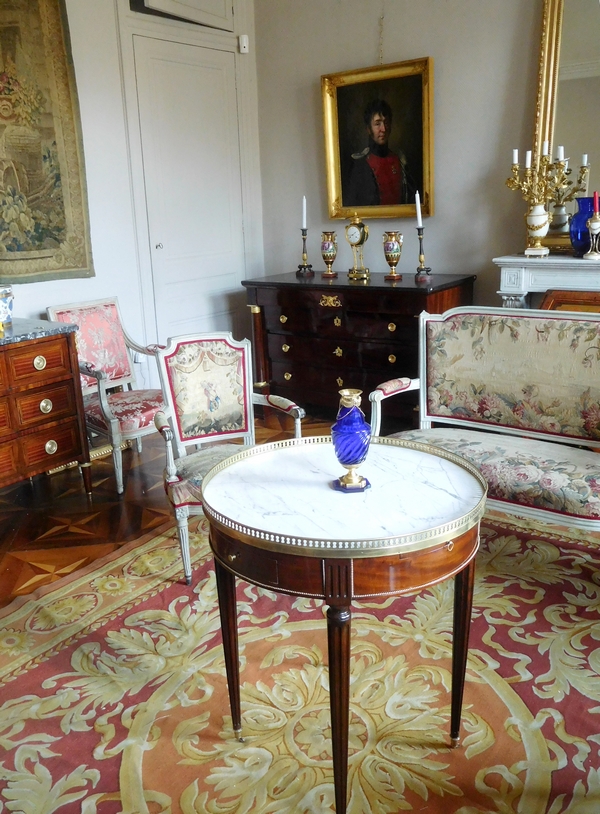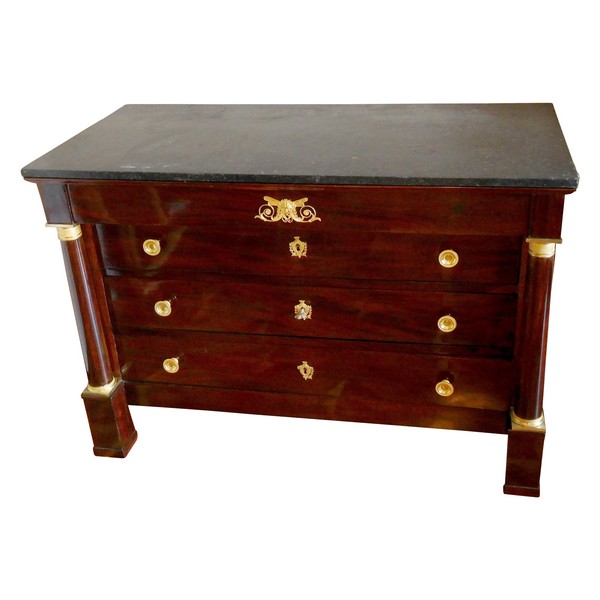 STATUS : SOLD
CONDITION : Excellent
SHIPPING INFORMATION :
Shipping depends on our location : please contact us to know the total amount and organize delivery with us.