ON YOUR AGENDA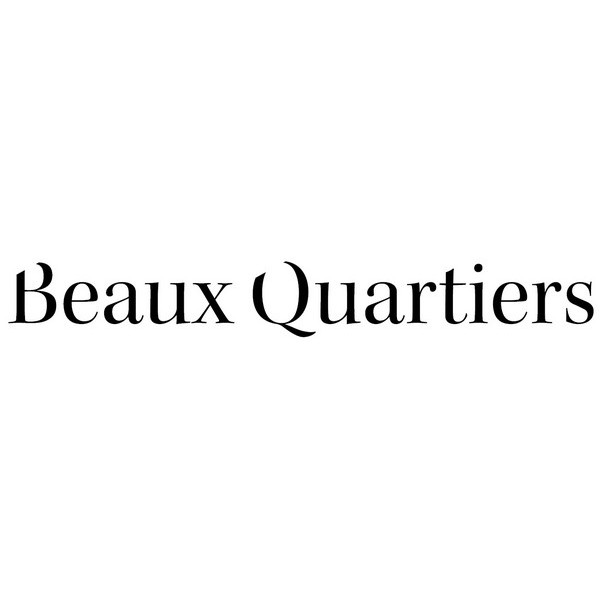 Loads of vases to fill in for spring !
Aubusson polychrome wool & silk tapestry, France, mid 18th century 188 x 237cm
Superb Aubusson wool and silk tapestry, mid 18th century (Transition Louis XV / Louis XVI).

Gallant scene with an elegant shepherdess courted by a gentleman in a castle garden. Our tapestry is characterized by its very rich original border decorated with cabochons simulating gemstones. Ideal size, neither too large nor too small.

The tapestry was lined with canvas and fitted with rings to ease hanging.

Extremely fresh colors ; reds are very well preserved. Some wear and old restoration, but the whole remains in good condition and superb.

Width : 188cm
Height : 237cm


Another 13 pictures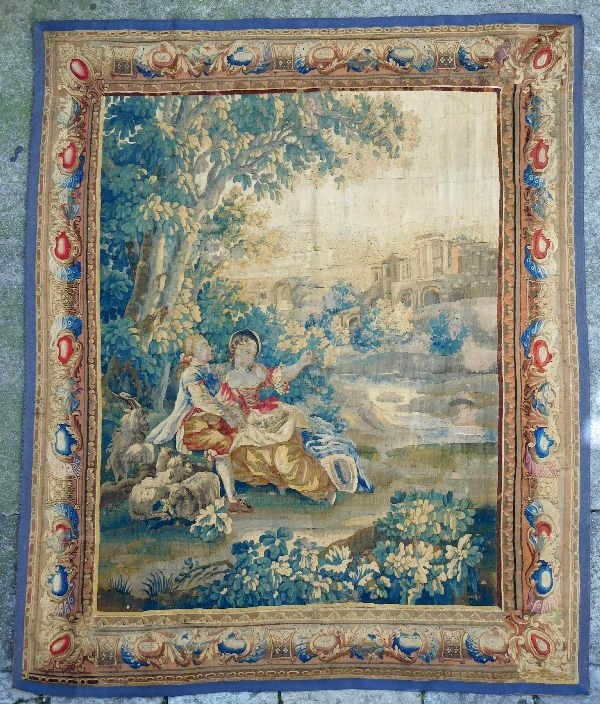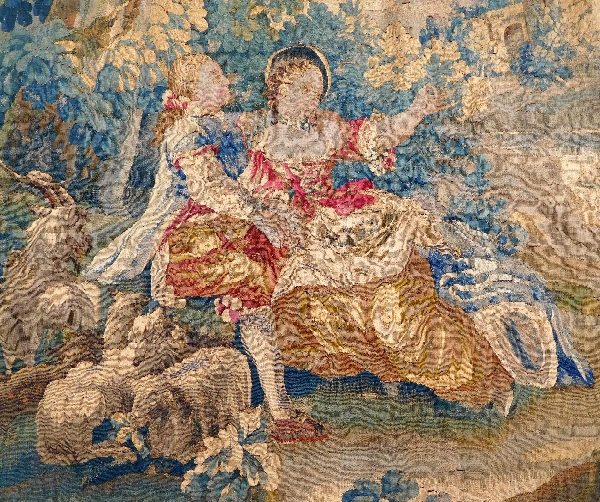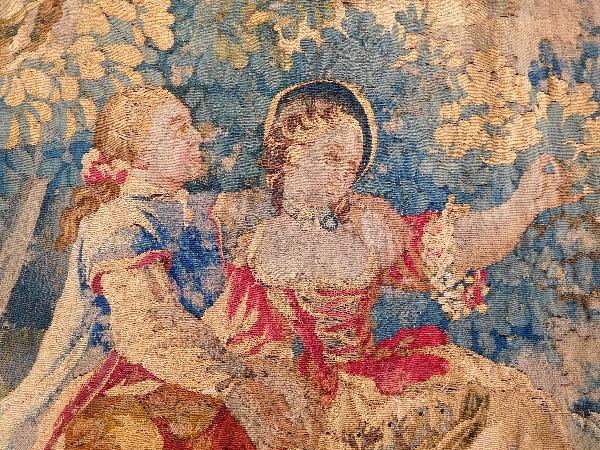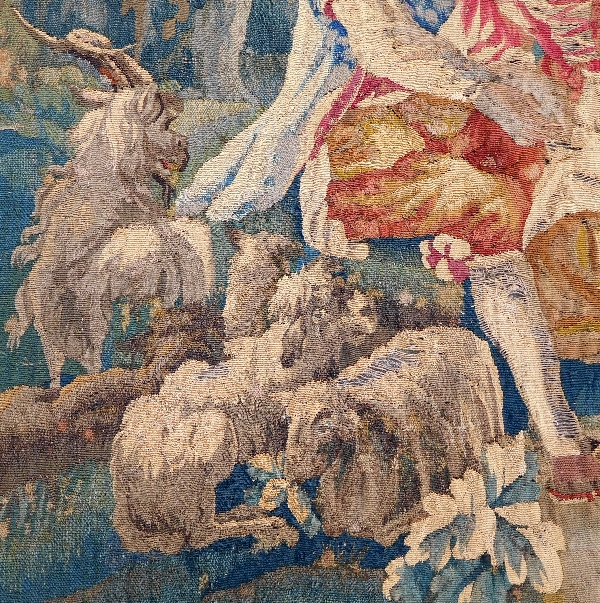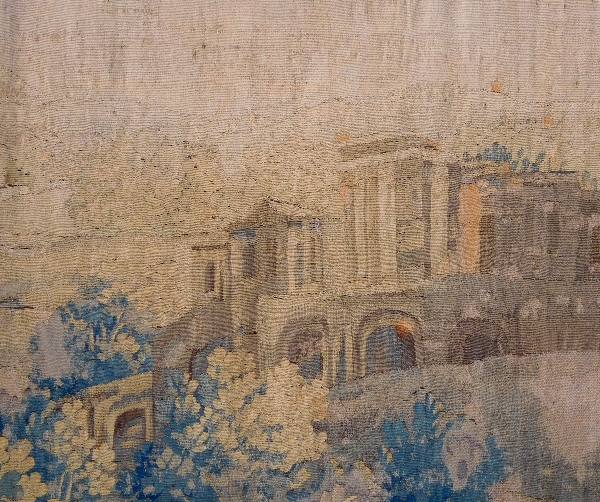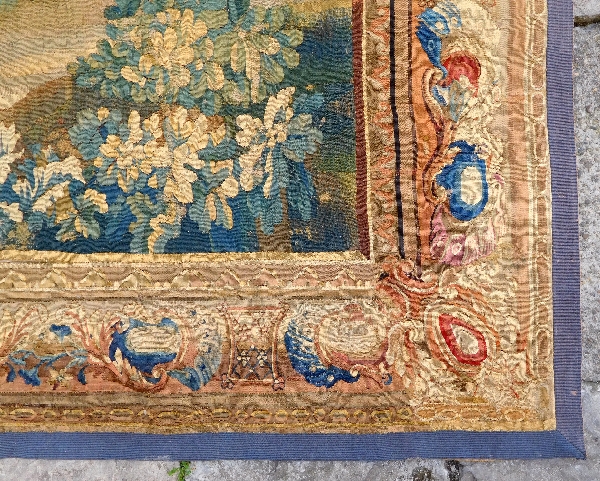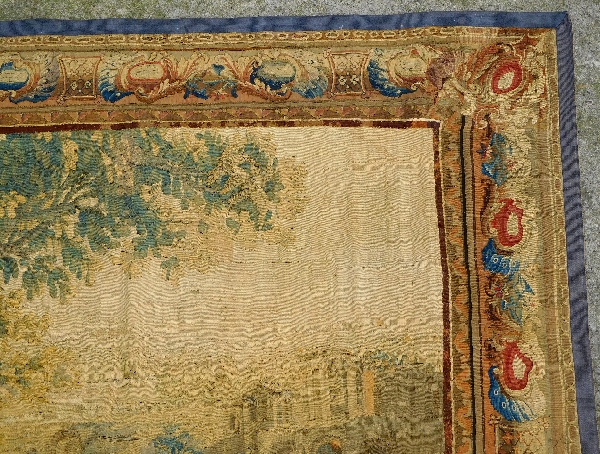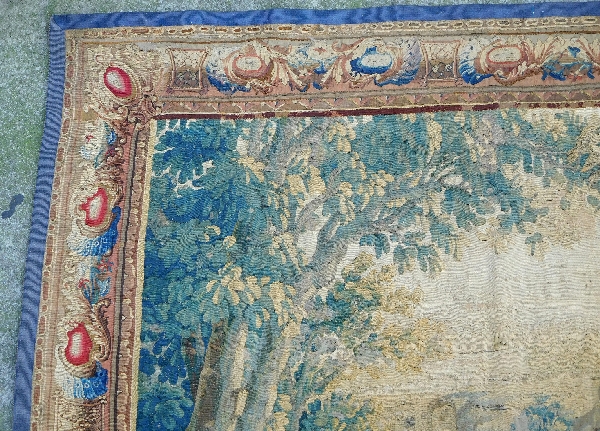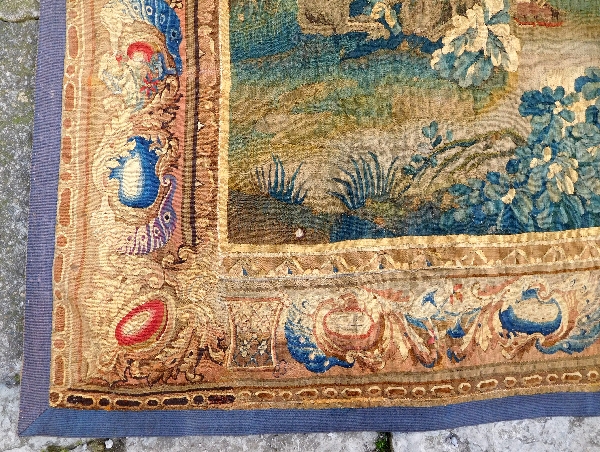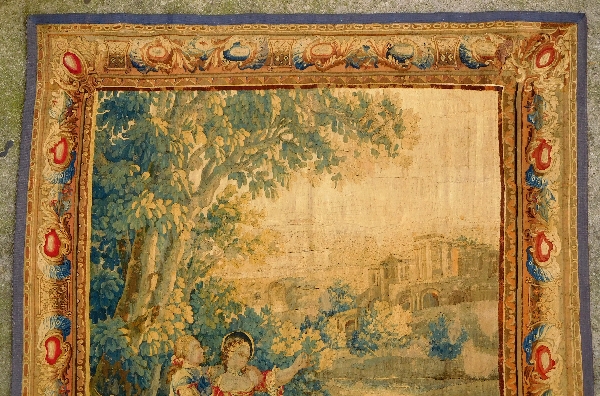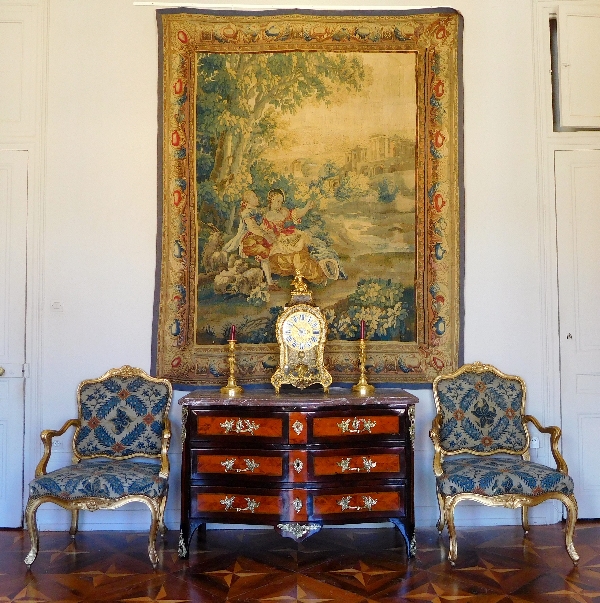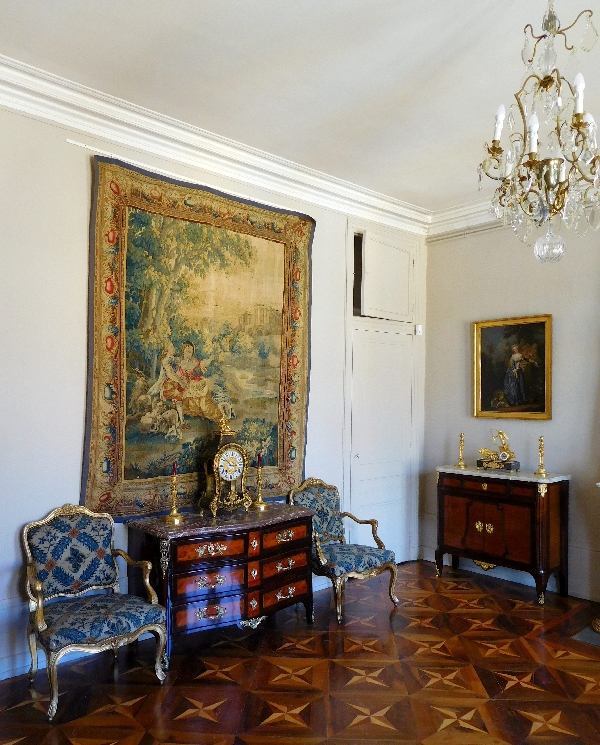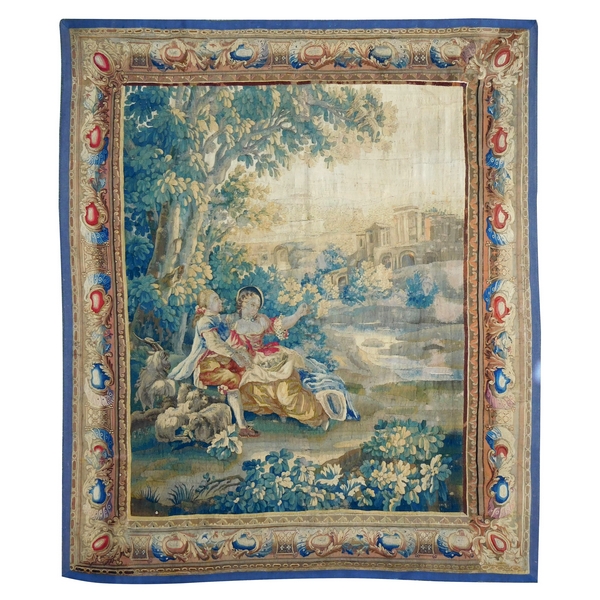 STATUS : SOLD
CONDITION : Good
SHIPPING INFORMATION :
Shipping depends on our location : please contact us to know the total amount and organize delivery with us.