ON YOUR AGENDA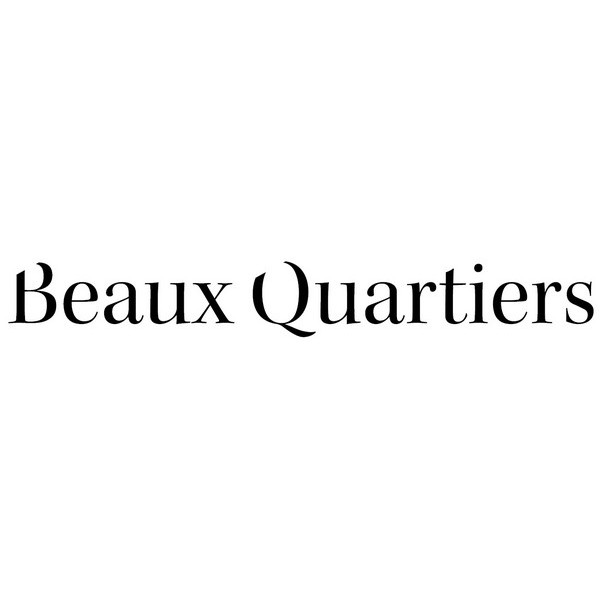 Paris Match talks about us !
Henri Nicolas Van Gorp : portrait of young woman in a park, circa 1780
Henri Nicolas Van Gorp (Paris 1756 - 1819), portrait of a young woman in a park. Louis XVI period circa 1780, large oil on canvas in a gold leaf gilt wood frame. (Cabinet Turquin Expertise).

Henri Nicolas Van Gorp, pupil of Étienne Jeaurat, accredited in 1773 at the Royal Academy, built his reputation specializing in prestige portraits at the end of 18th century. Beautifully painted, the young woman stands out from a landscape embellished with lovely sculptures. Recalling the famous effigy of queen Marie-Antoinette with the rose, our court portrait is made with outstanding precision with naturalistic details : blue satin dress, flowers, fruits.

Another portrait of Van Gorp with a similar composition is known (Comtesse de Vergennes sold on public auction in 2014).

It is in excellent condition. The gilt frame is probably the original one.

Canvas : 81cm x 64.50cm
Frame : 92cm x 76.50cm


Another 21 pictures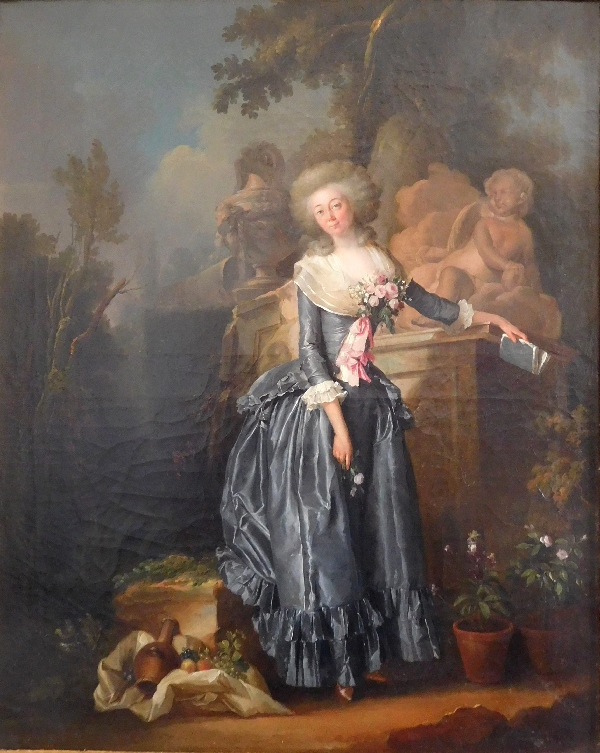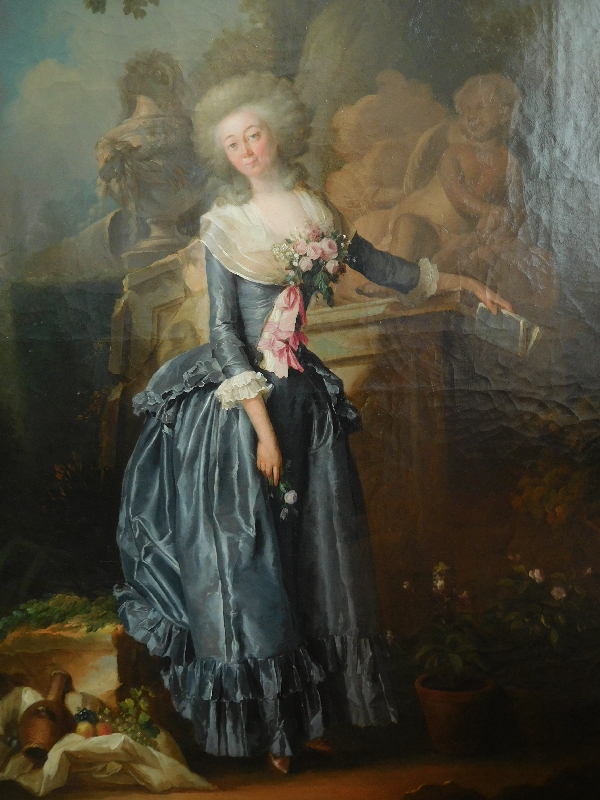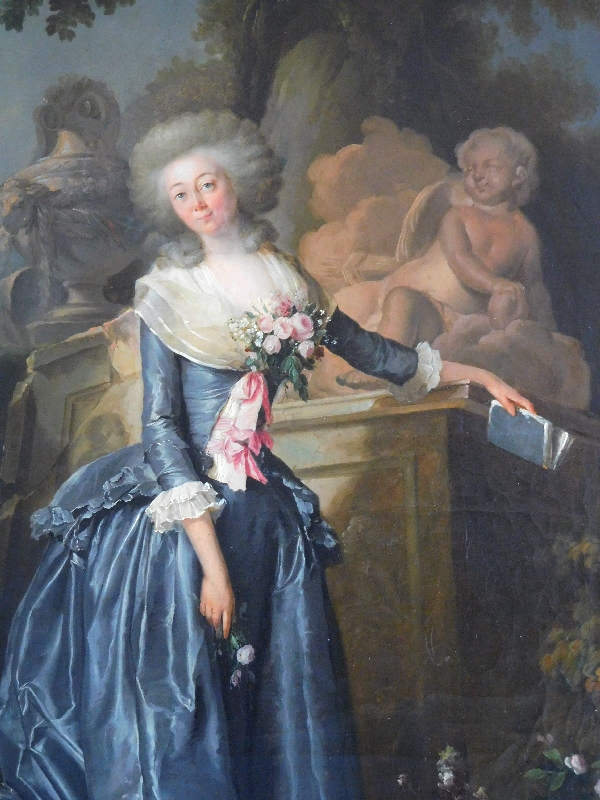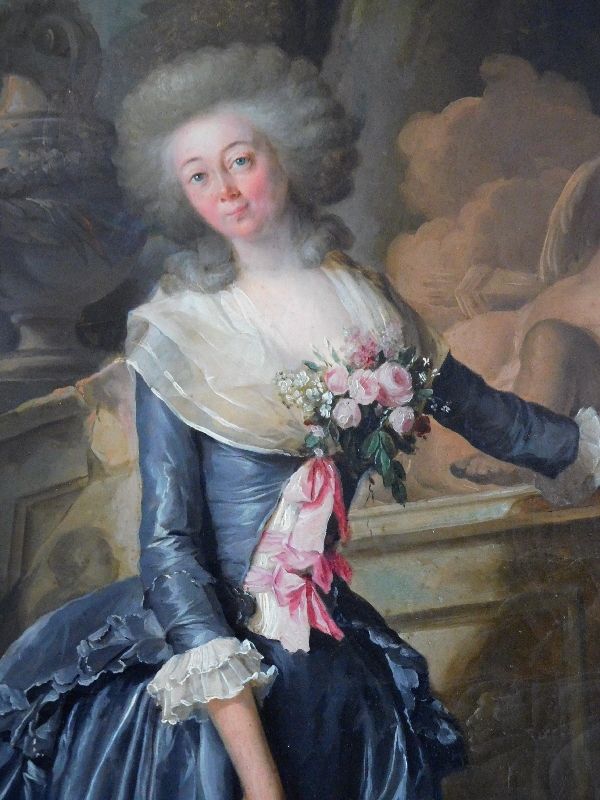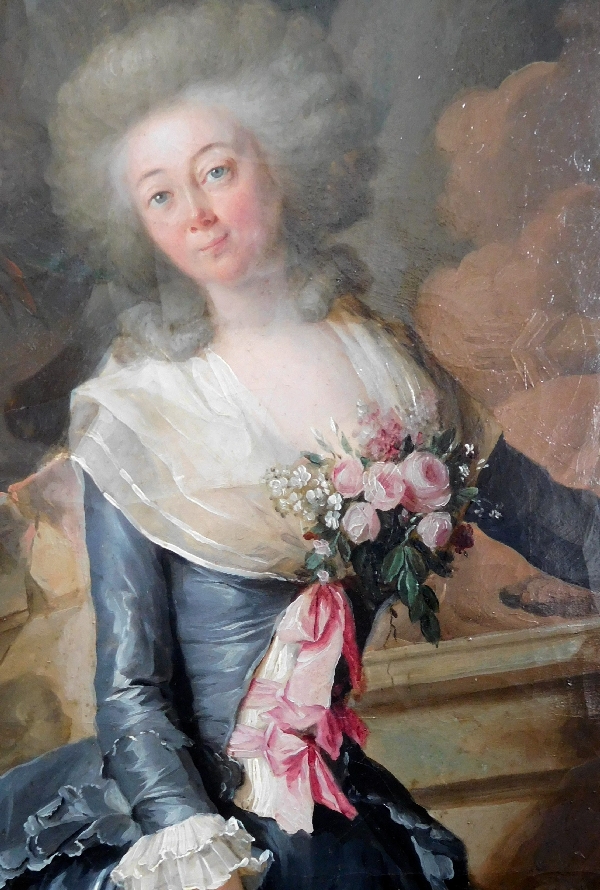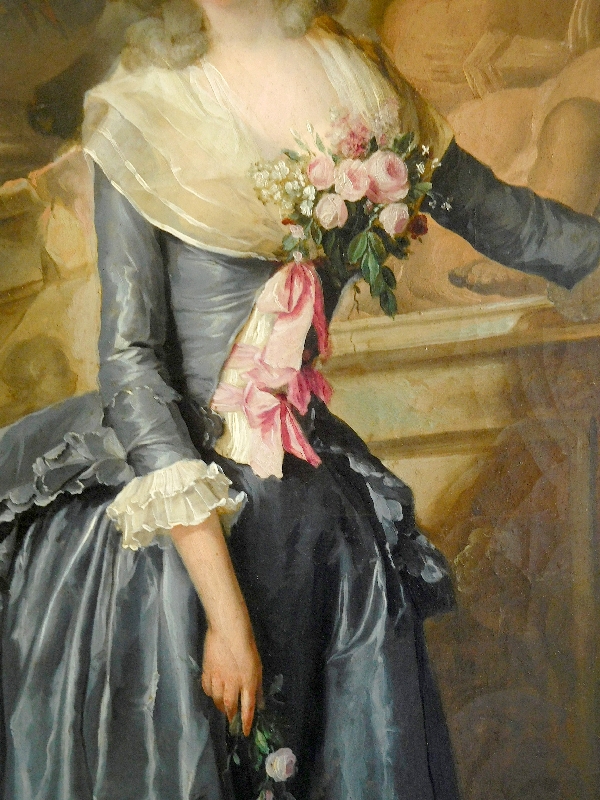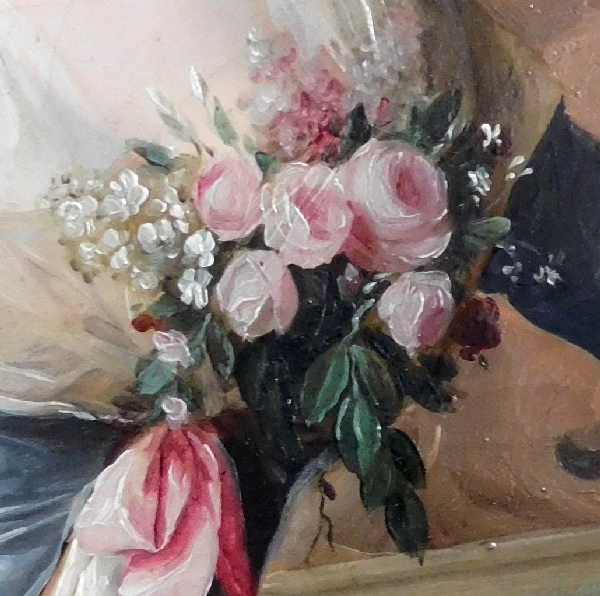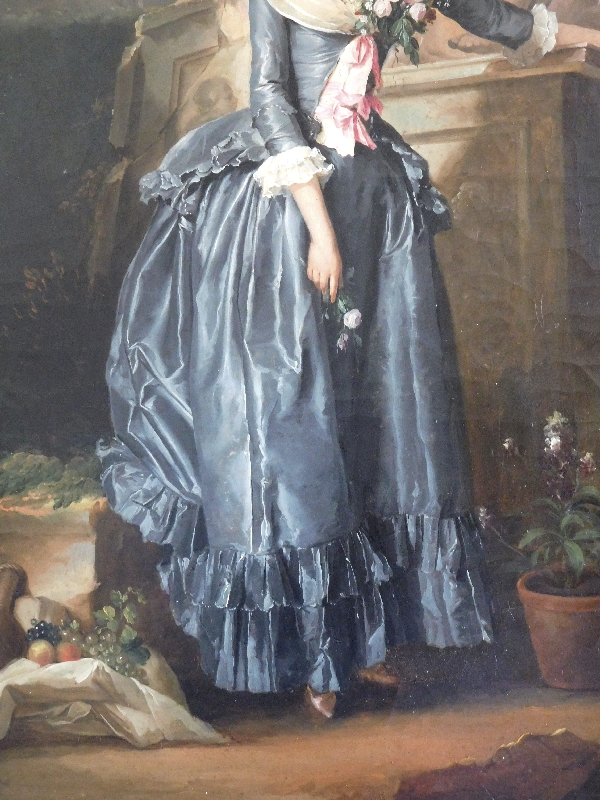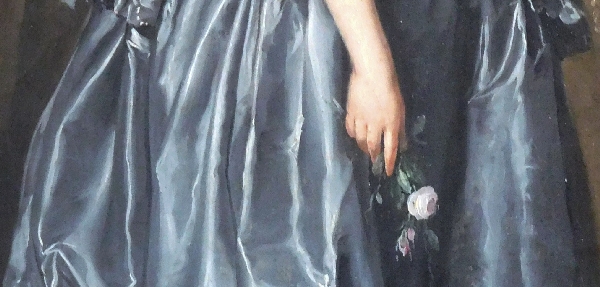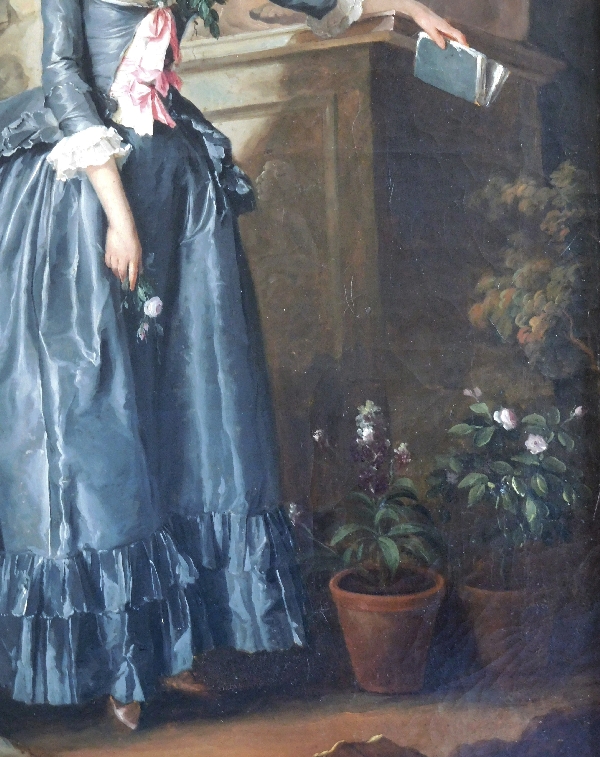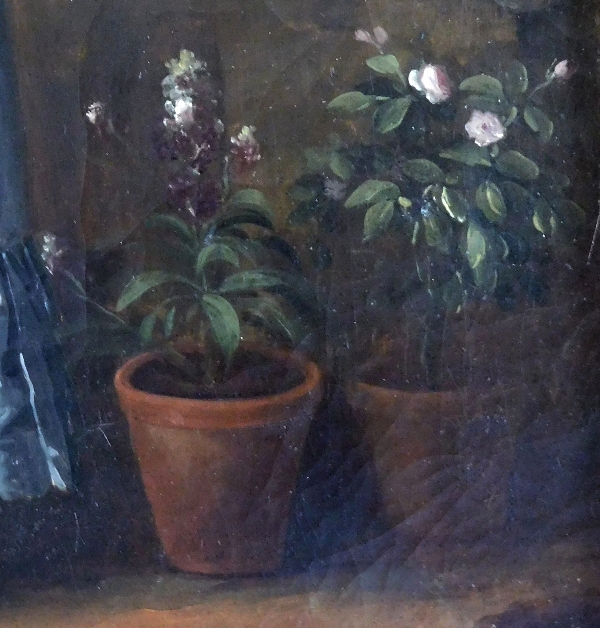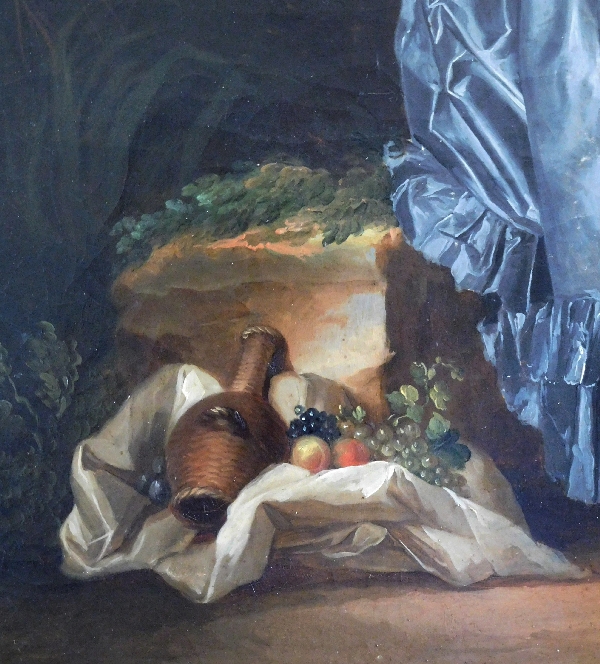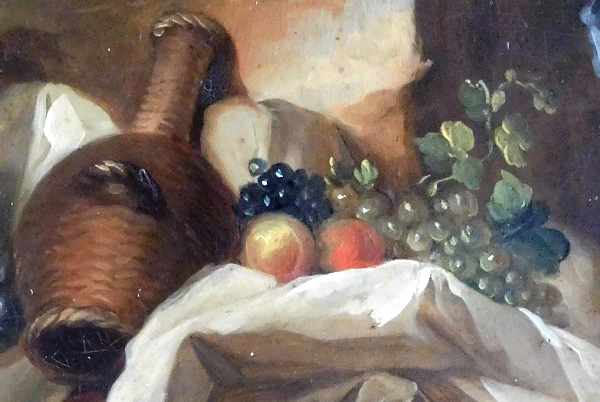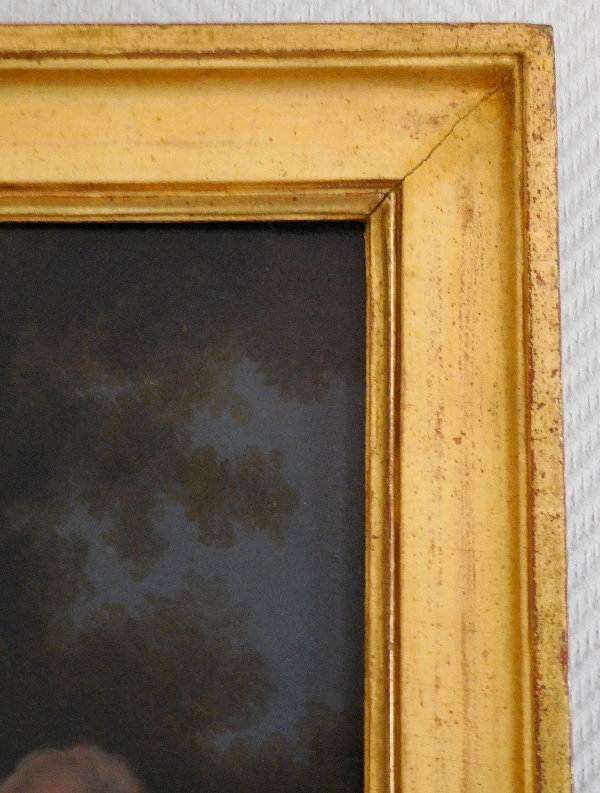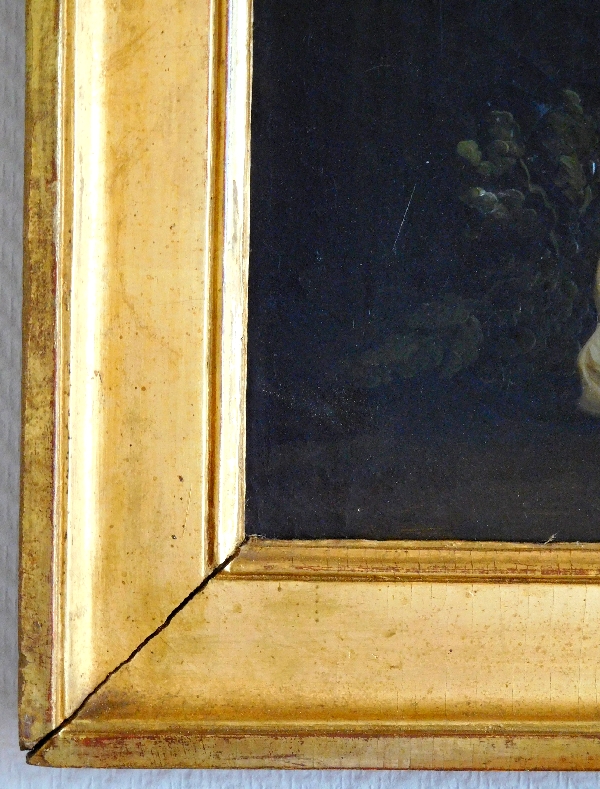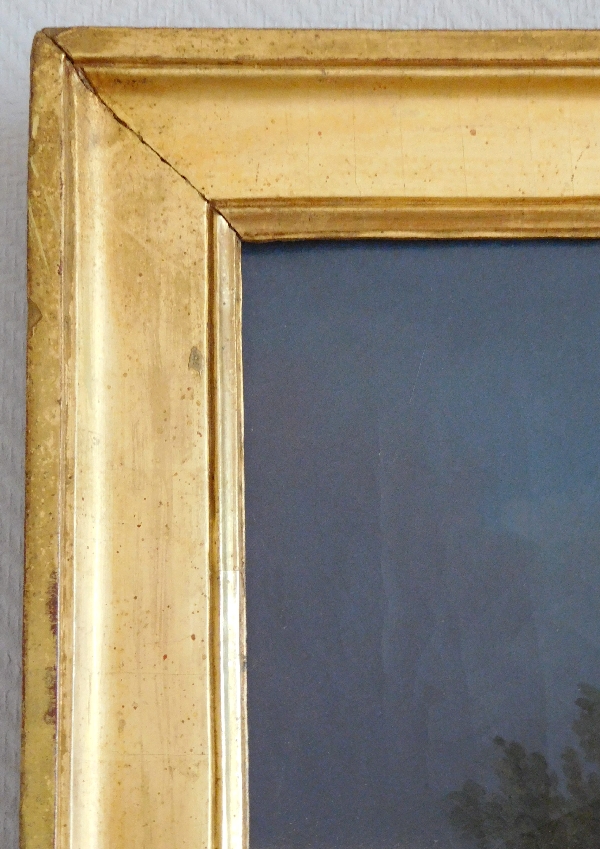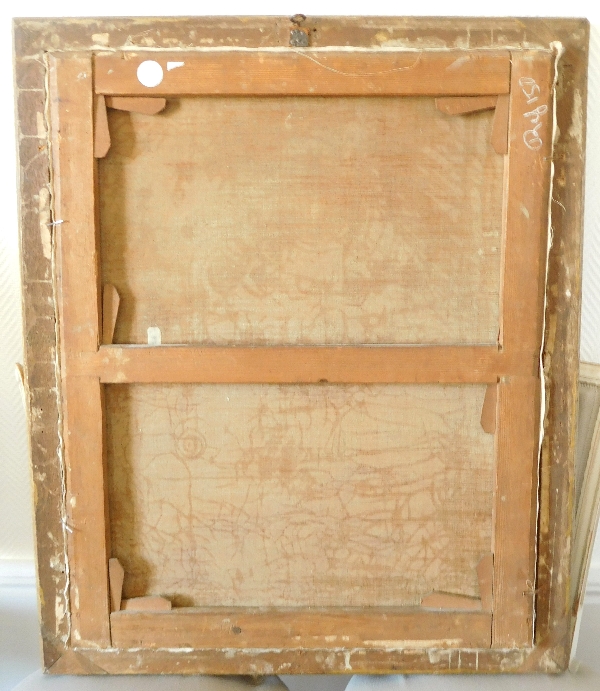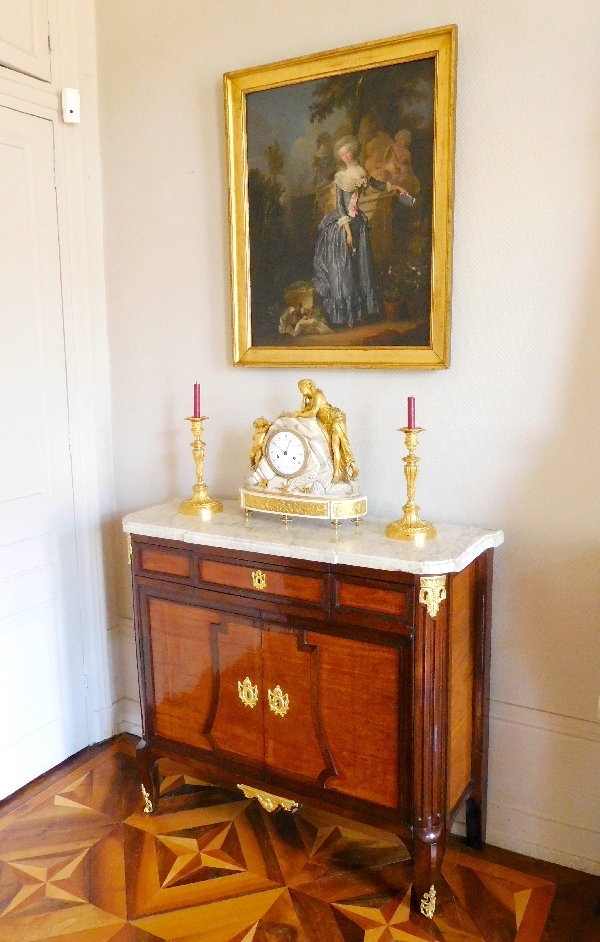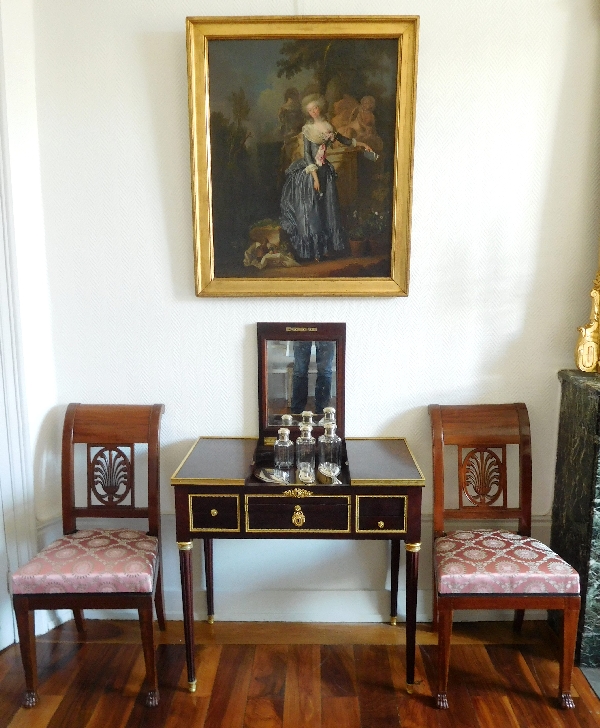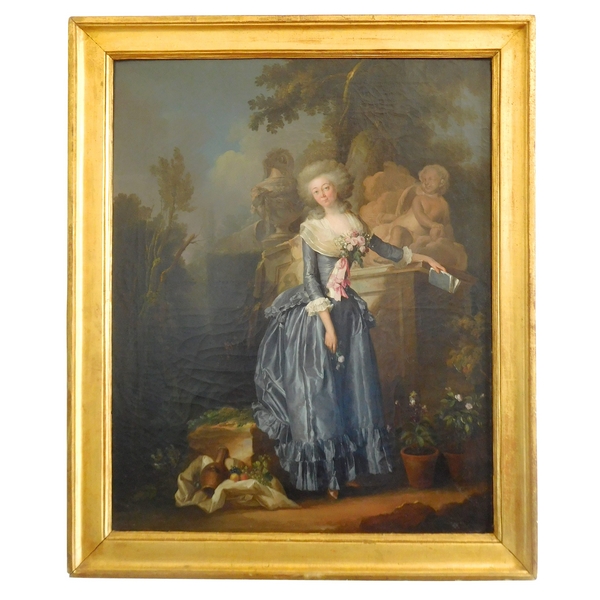 STATUS : SOLD
CONDITION : Excellent
SHIPPING INFORMATION :
Shipping depends on our location : please contact us to know the total amount and organize delivery with us.