ON YOUR AGENDA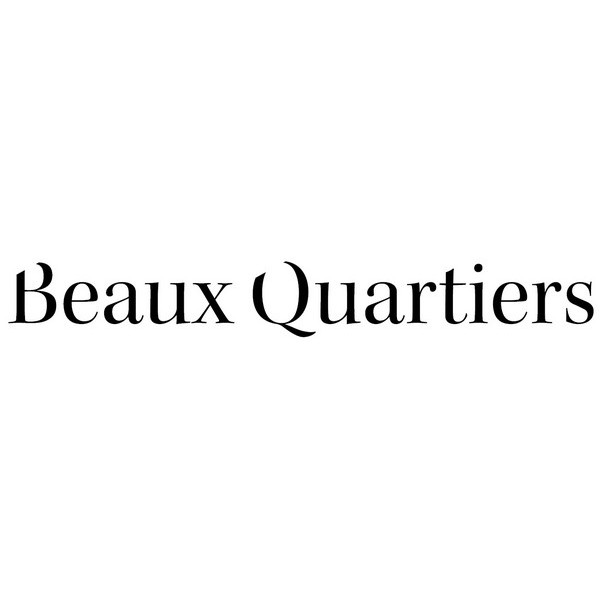 Paris Match talks about us !
Empire ormolu clock picturing a hunter, early 19th century
Ormoulu Empire clock showing a hunter standing with his rifle on the foot, warming himself with a drink, accompanied by his dog.

Top quality bronze, mercury gilt with matt and shiny parts to highlight the details. Movement with a wire, typical from the Empire period.

3 years ago we sold a similar clock that was signed of famous French clock maker Gaston Jolly.

The clock is in excellent condition, complete & functional (key included) ; gold is in an exceptional condition, not worn out at all.

Width : 23cm
Height : 29cm


Another 11 pictures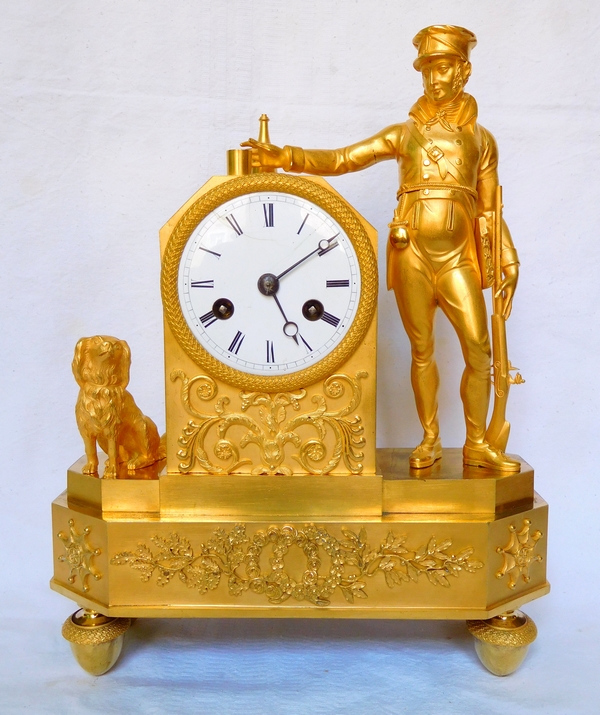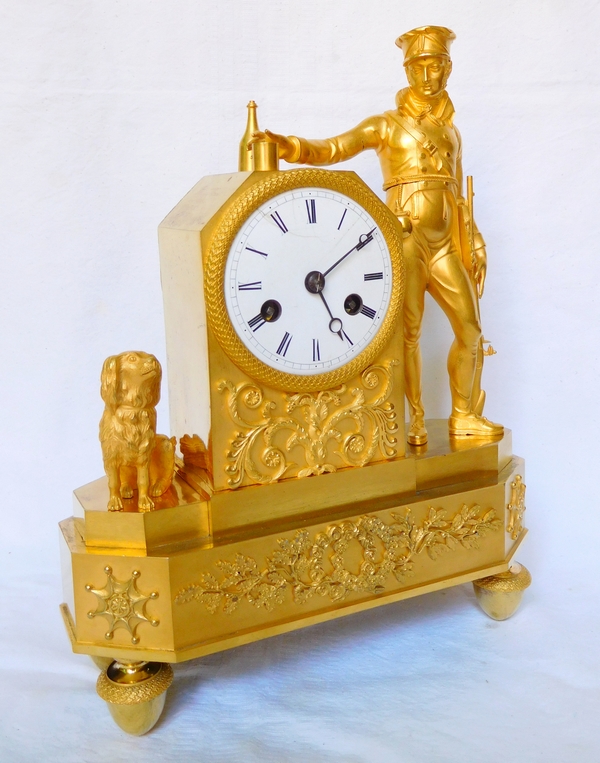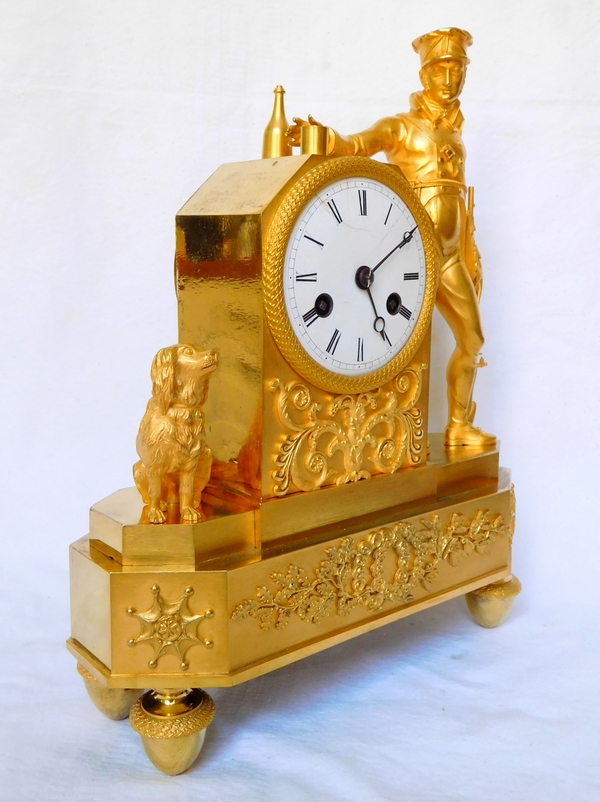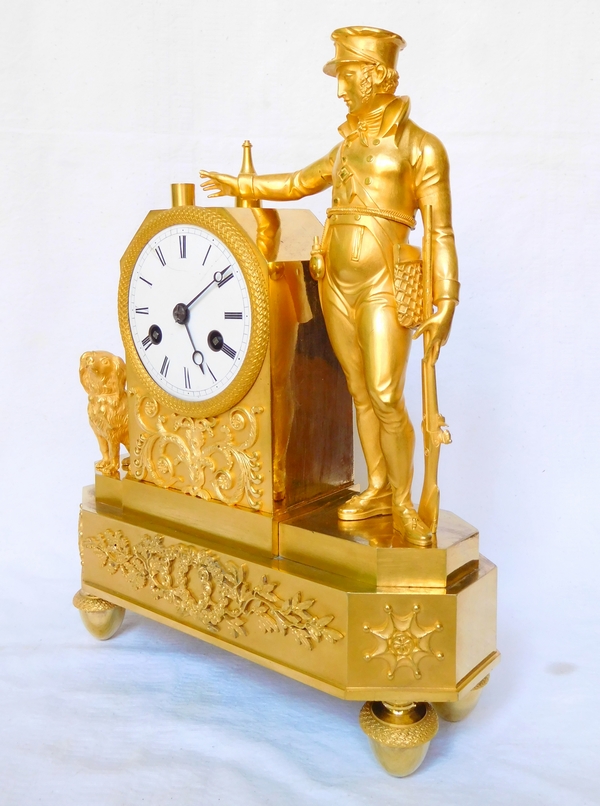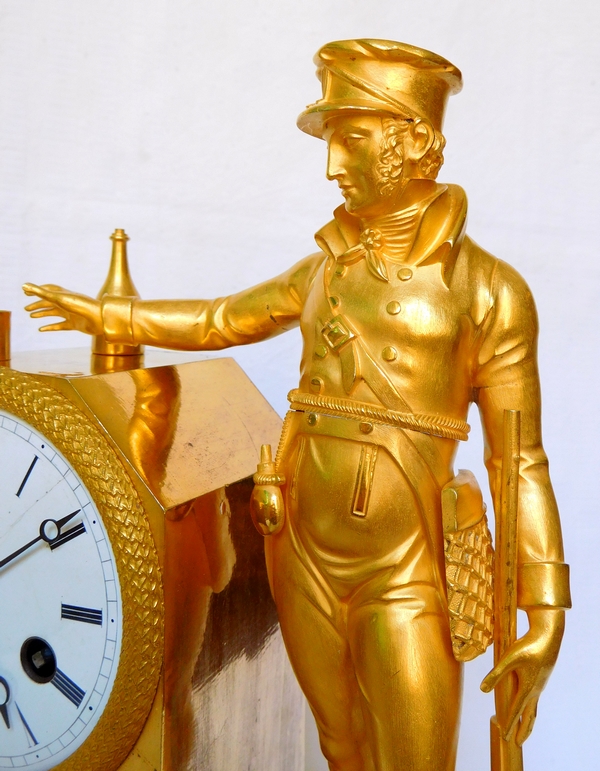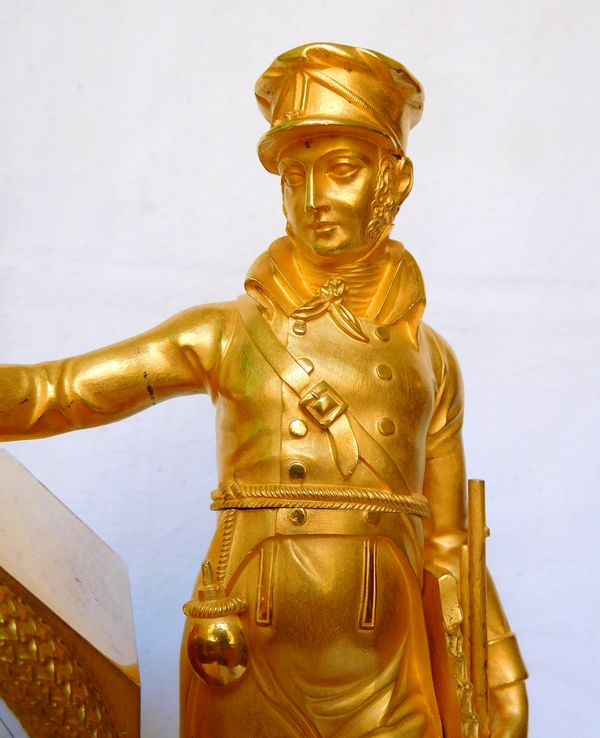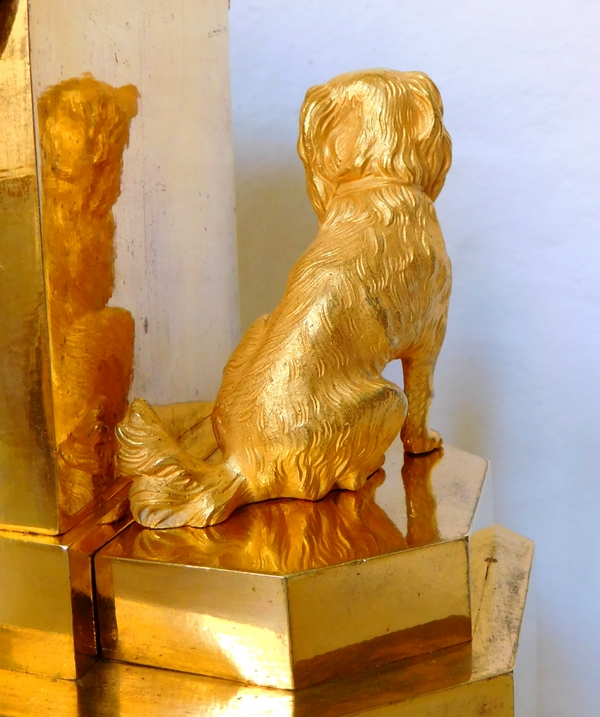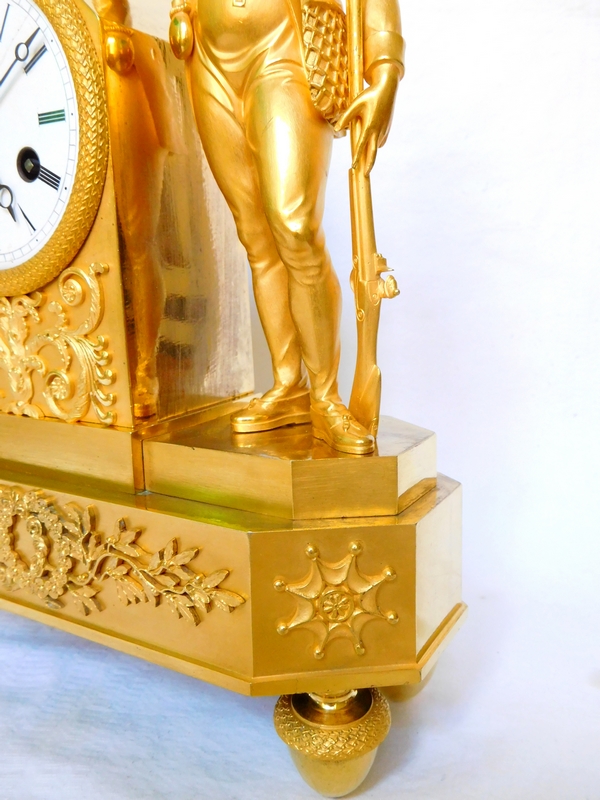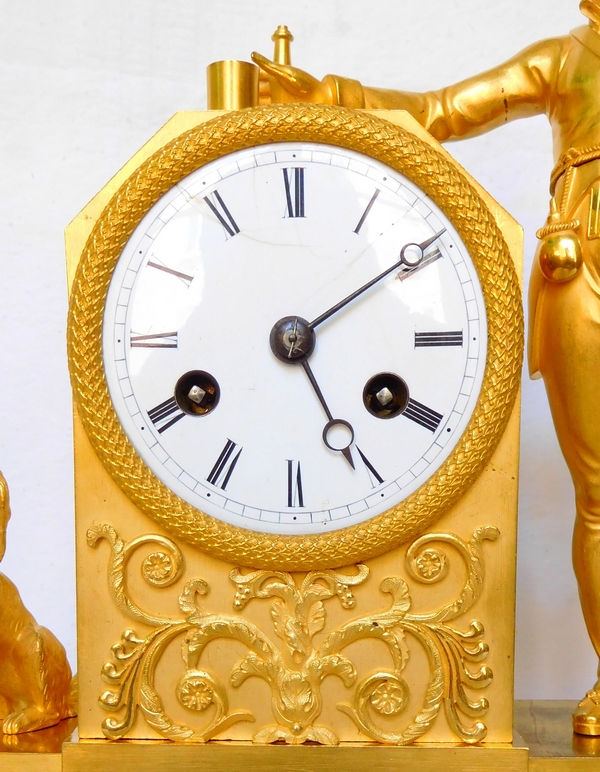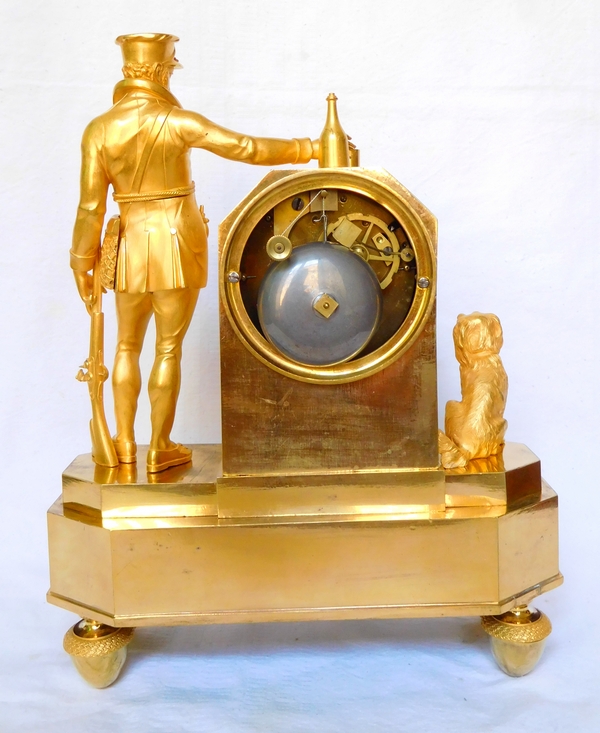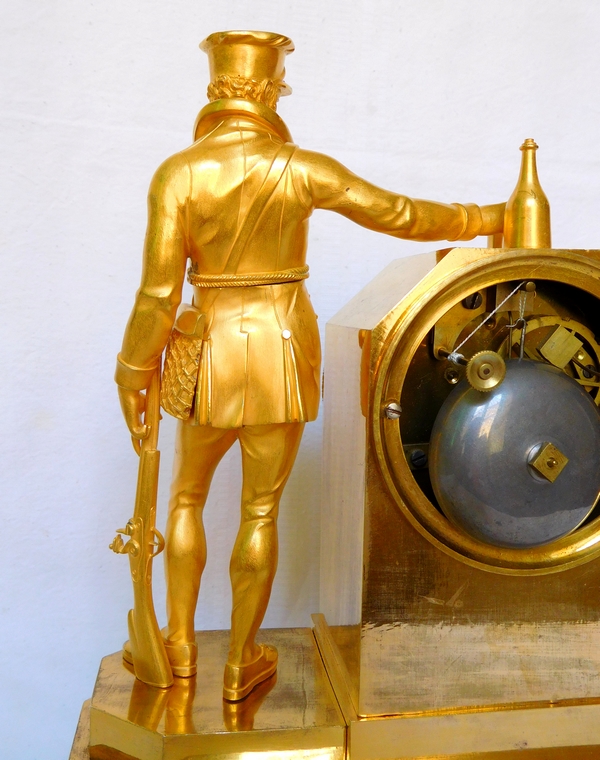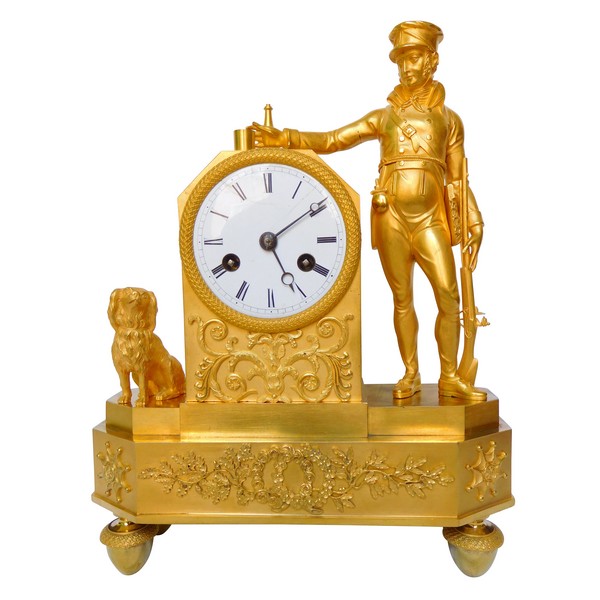 STATUS : AVAILABLE
CONDITION : Excellent
PRICE : 1 850,00 €
SHIPPING INFORMATION :
Shipping depends on our location : please contact us to know the total amount and organize delivery with us.