ON YOUR AGENDA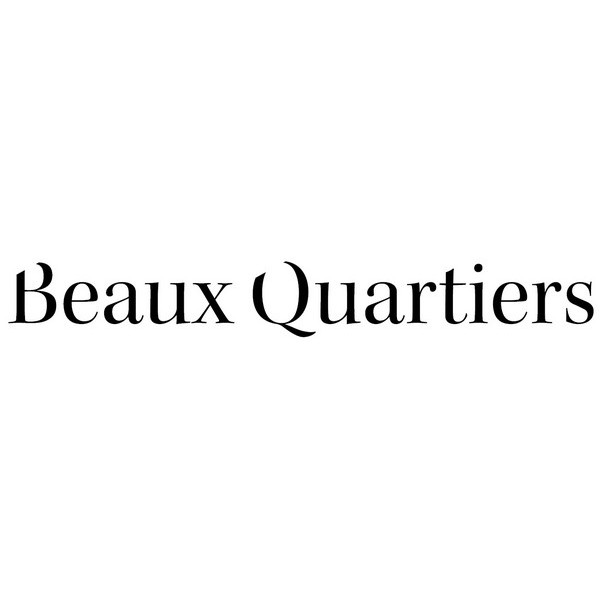 Paris Match talks about us !
Empire ormolu clock - The Reader, after Reiche by Claude Galle & Champion
Empire ormolu clock - the Reader after a model of Jean-André REICHE (1752-1817), bronzes attributed to Claude Galle. Dial signed of Champion. France, early 19th century circa 1810.

This pendulum shows a young woman sitting at a luxurious desk reading books. A whole symbolism of learning appears here : the woman's youth, fully disposed to acquire new knowledge, and oil lamp, symbol of light and prudence. The circular dial takes place in the center of the table.

In very good condition, original mercury gilt is fresh.

Height : 33cm
Length : 29cm
Width : 14cm


Another 11 pictures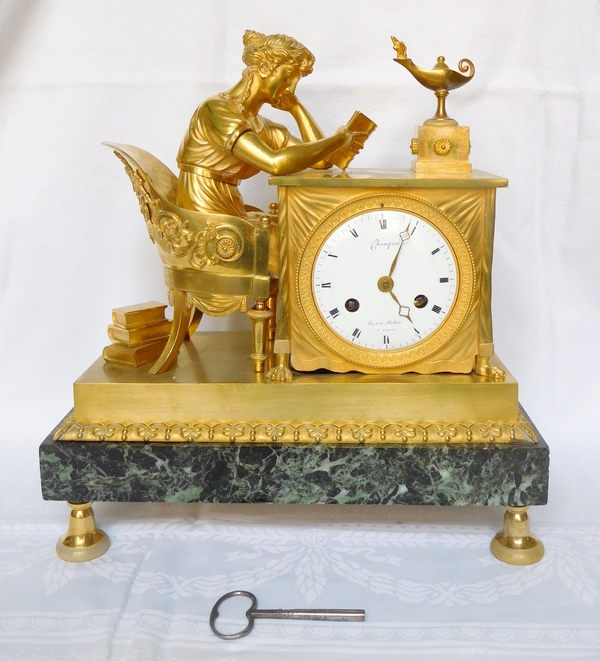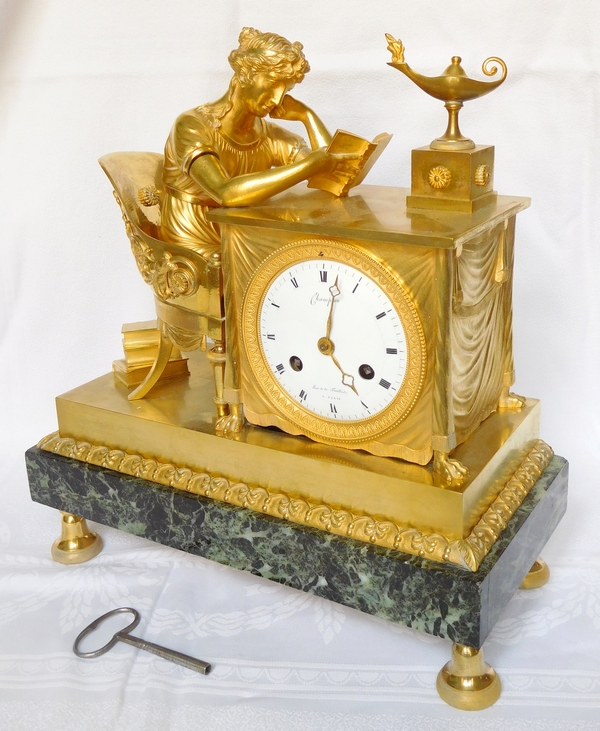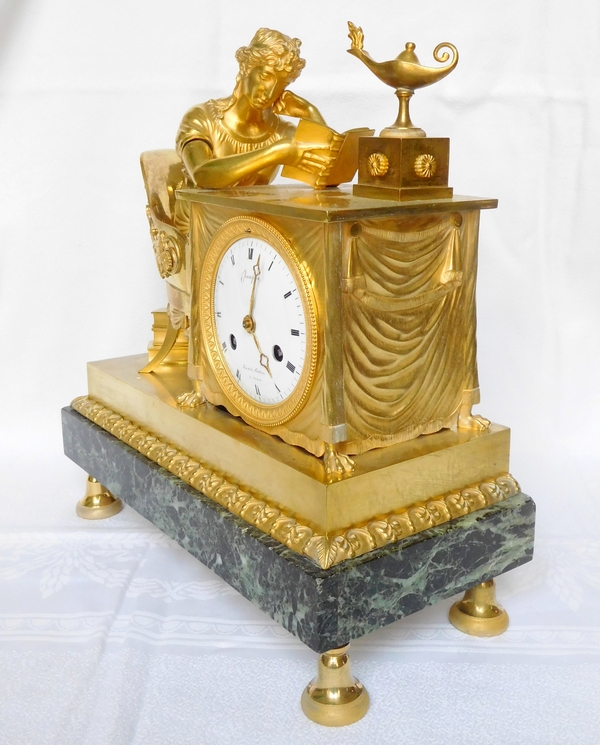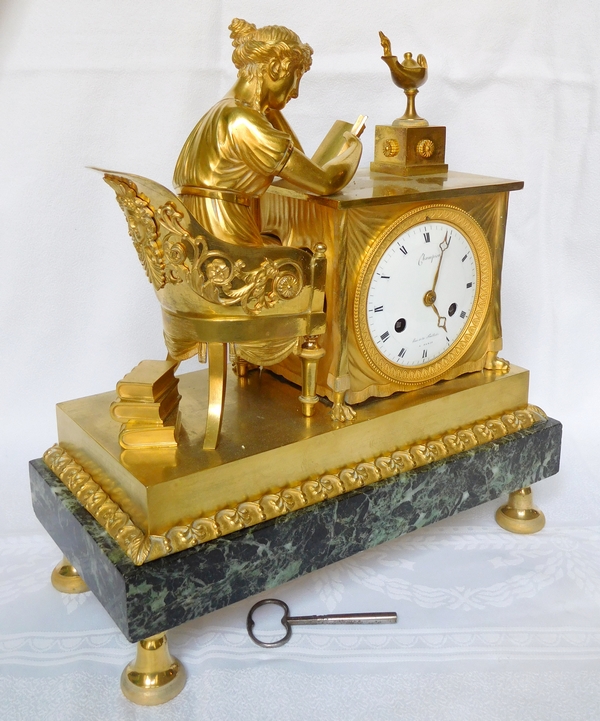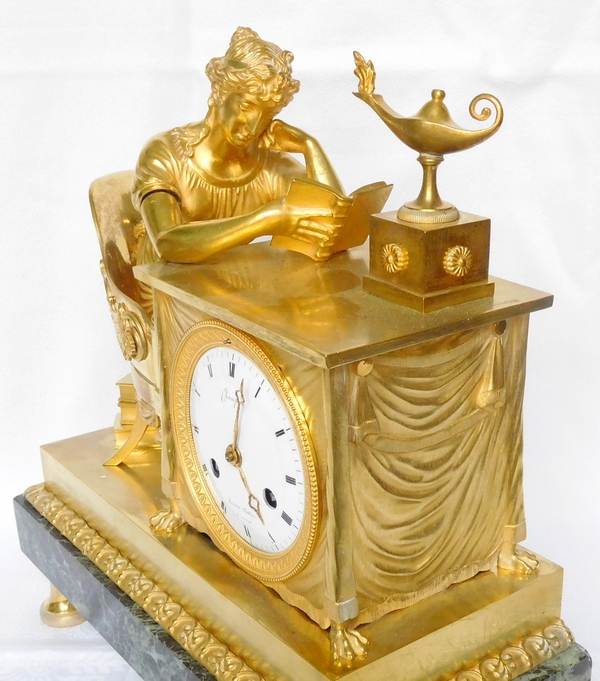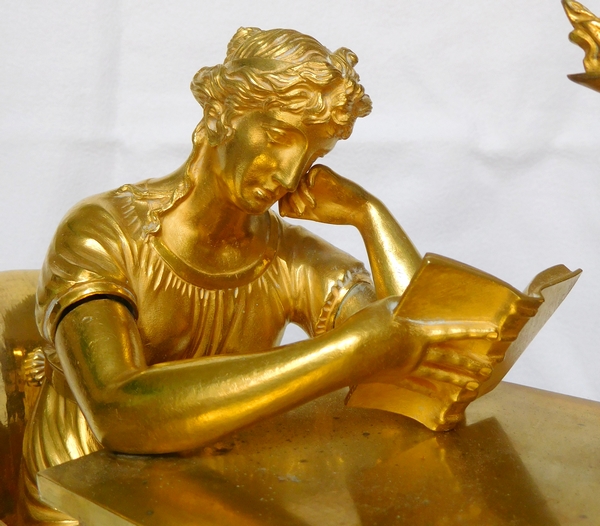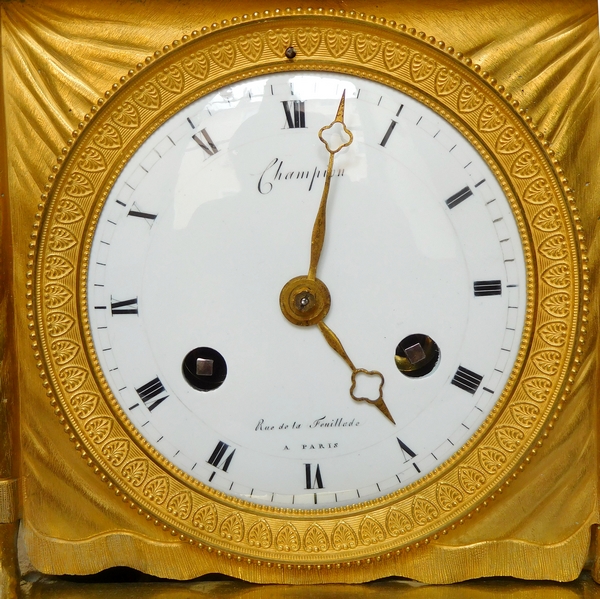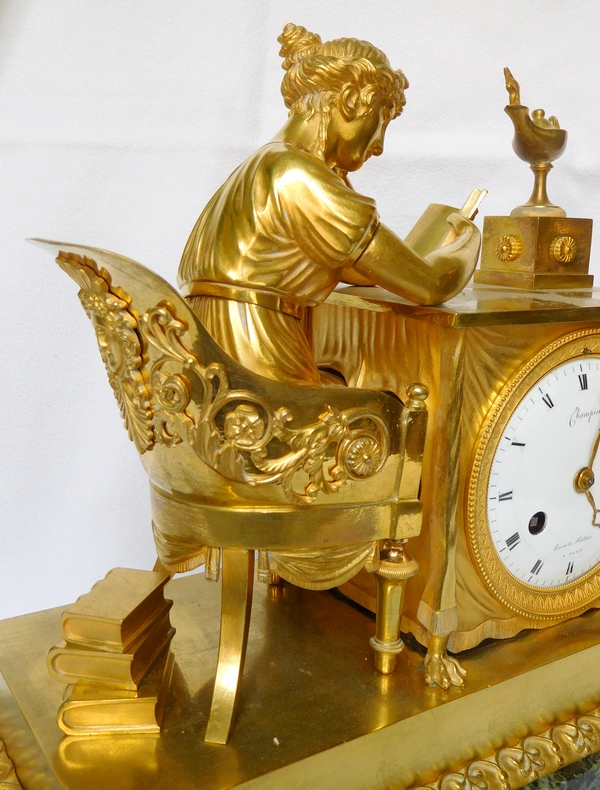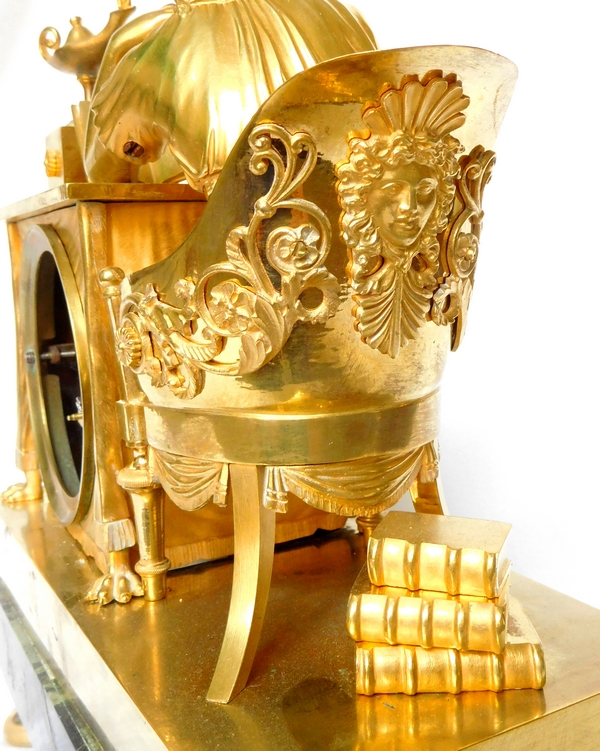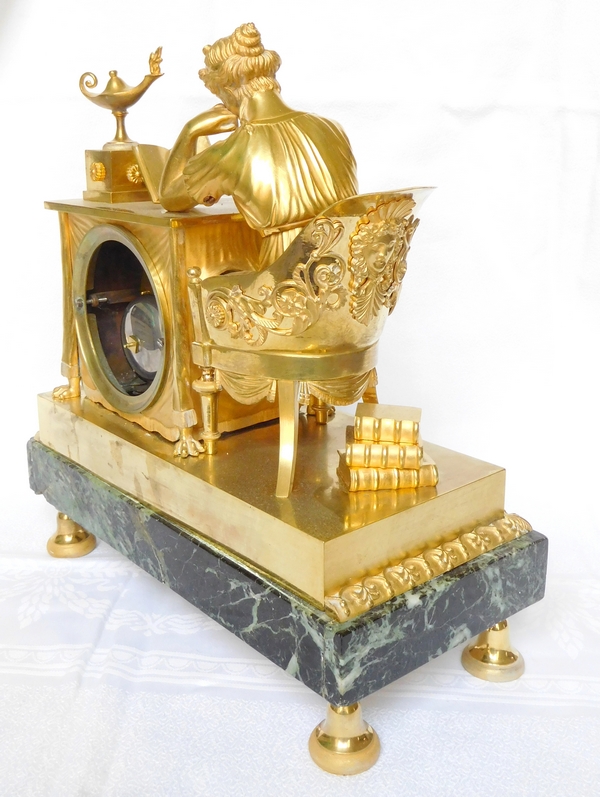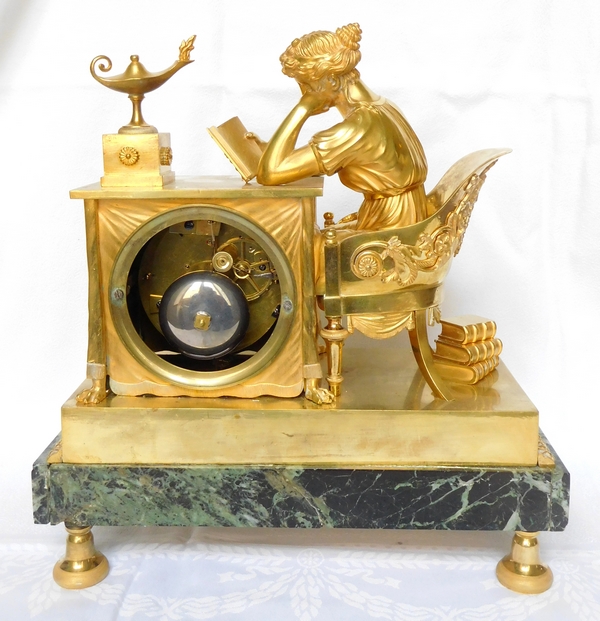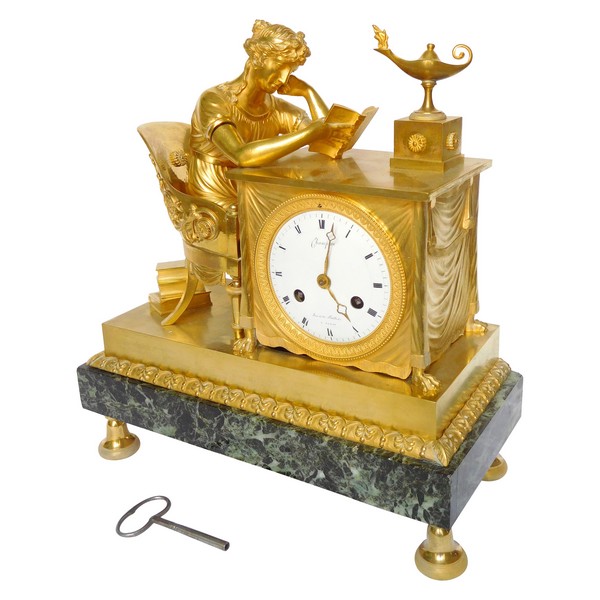 STATUS : SOLD
CONDITION : Very good
SHIPPING INFORMATION :
Shipping depends on our location : please contact us to know the total amount and organize delivery with us.