FOCUS ON...
Gerard-Jean Galle : spectacular Empire ormolu and marble clock showing Pallas Athena circa 1820
ON YOUR AGENDA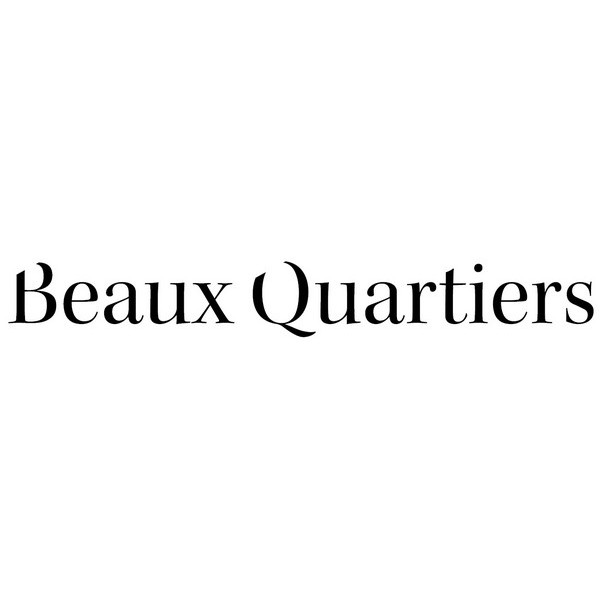 Paris Match talks about us !
Ormolu Louis XVI alcove cartel, 18th century
Ormolu Louis XVI alcove cartel.

Richly decorated in the Louis XV to Louis XVI Transition style. (Transition period, circa 1775).

Signed Meyer à Paris.

Our piece is a rare ring-on-demand model : it allows the sleeper to know the time by pulling the cord (the clock resounds the last passed hour).

Excellent original condition : 18th century ormolu, strongly curved glass globe. The movement works.

Height : 46cm
Width : 21,5cm


Another 12 pictures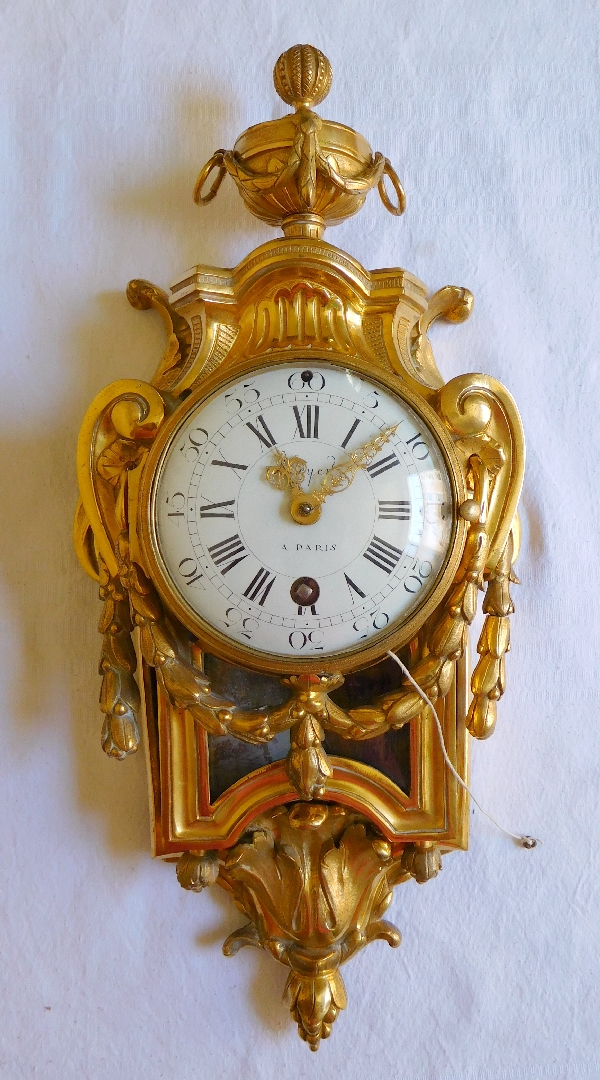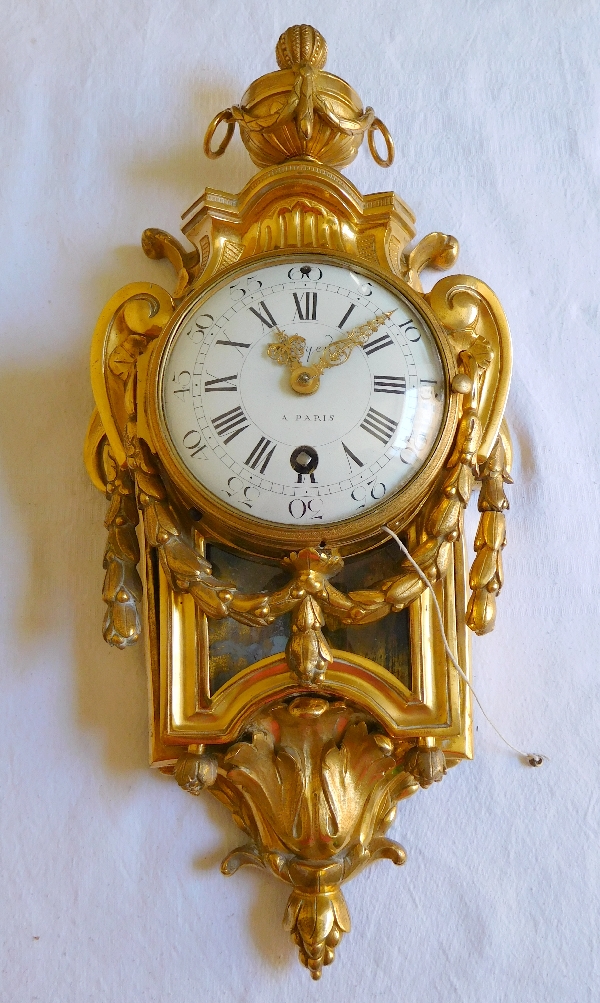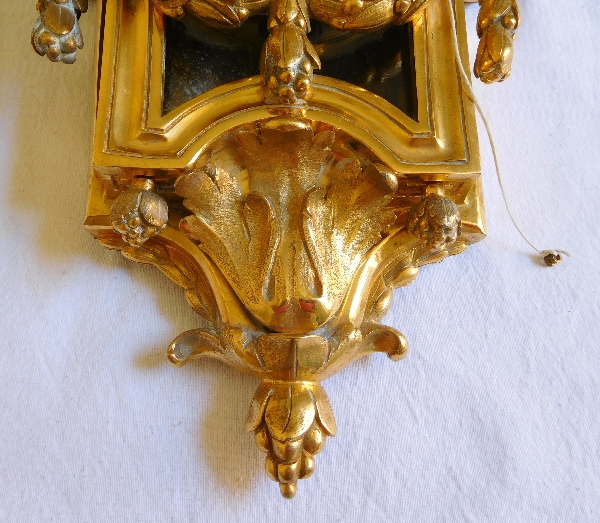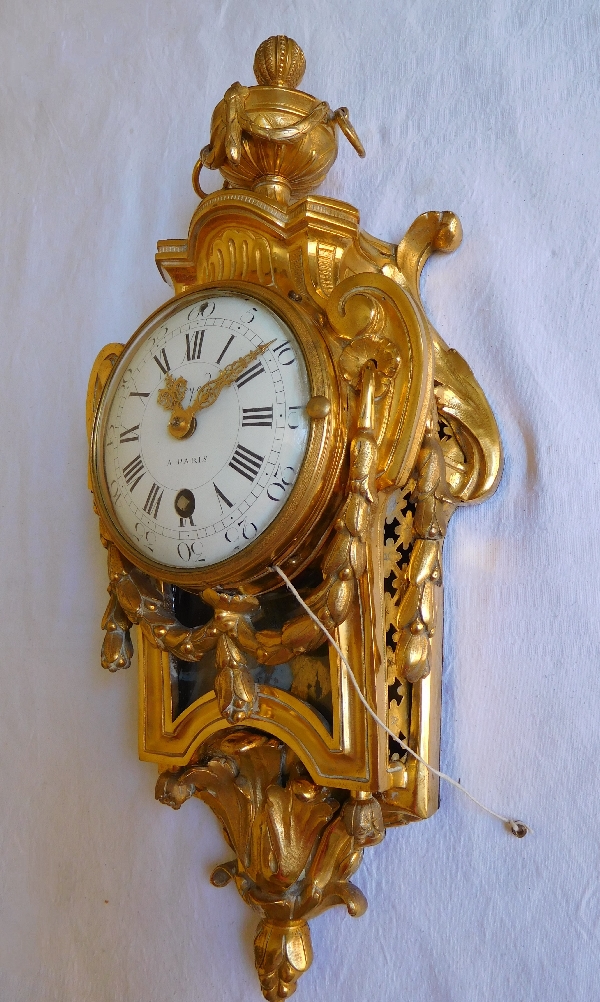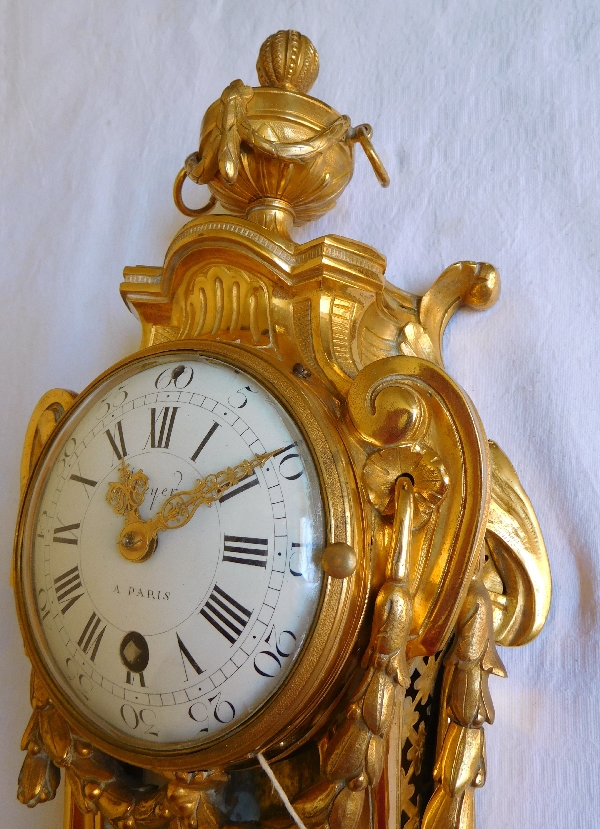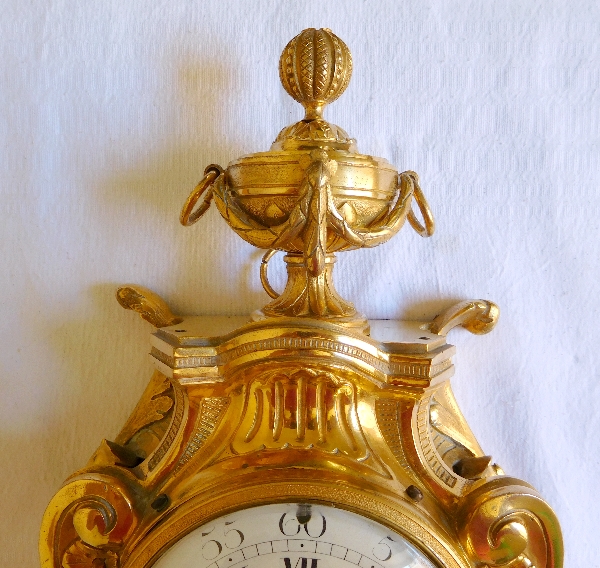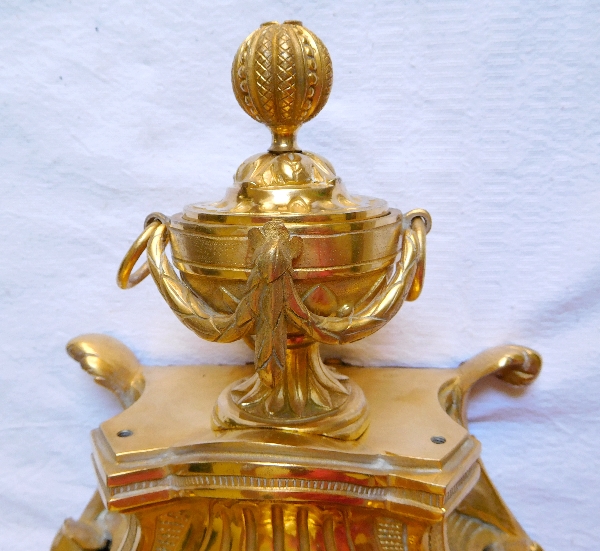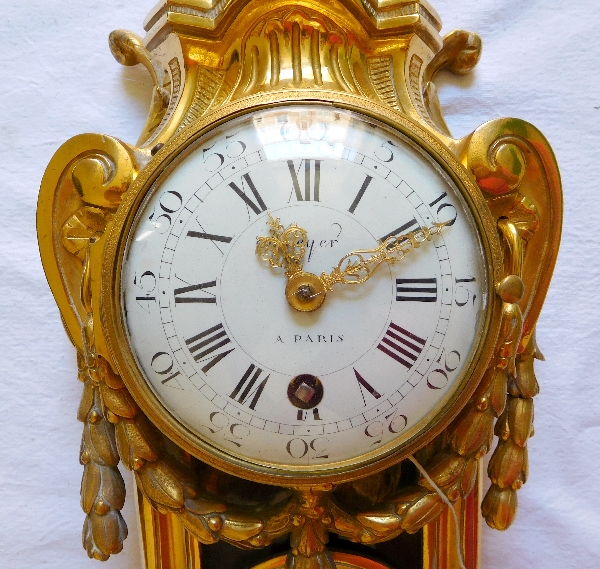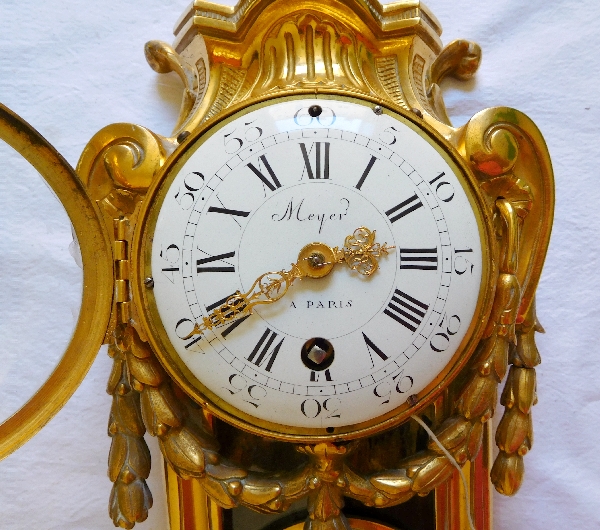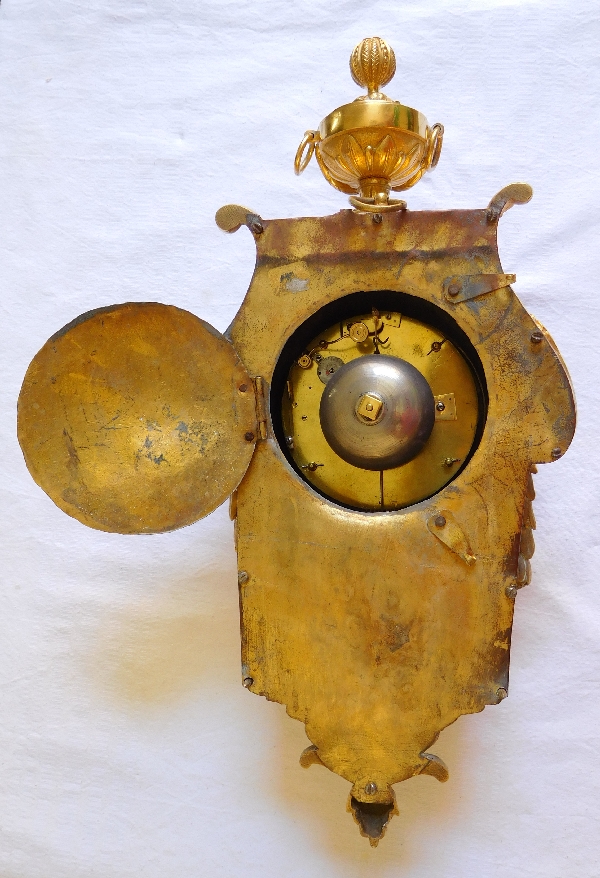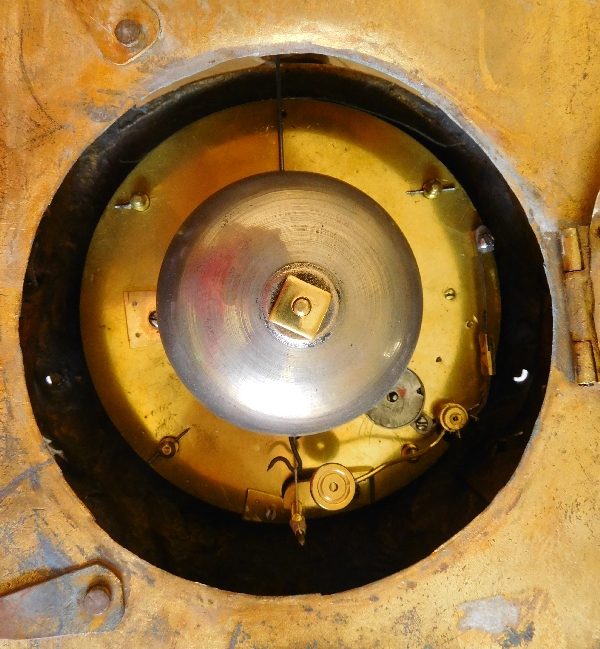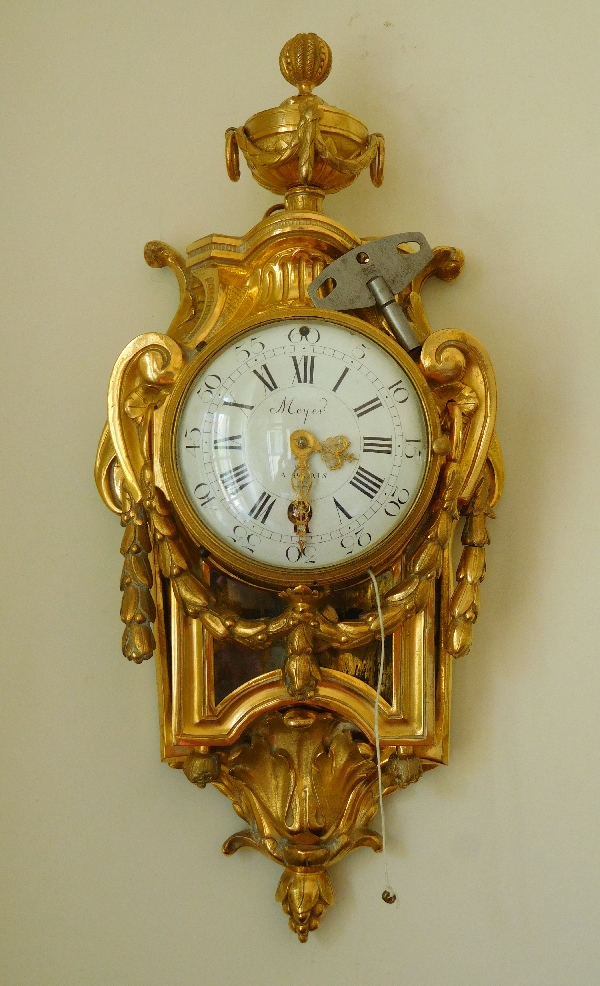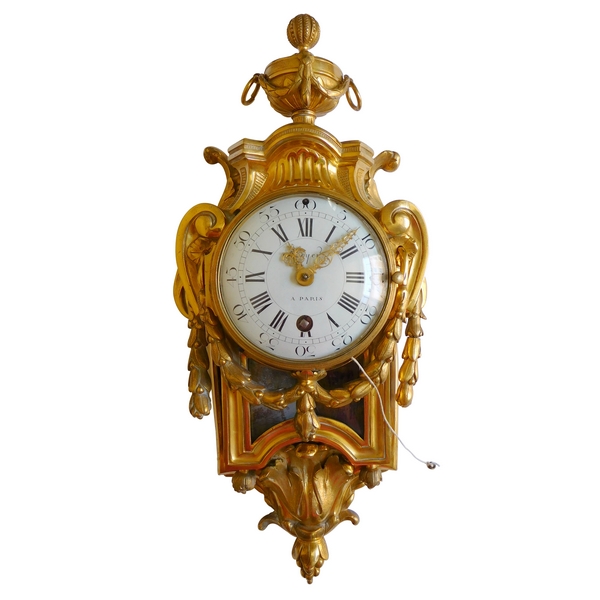 STATUS : AVAILABLE
CONDITION : Excellent
PRICE : 3 100,00 €
SHIPPING INFORMATION :
Shipping depends on our location : please contact us to know the total amount and organize delivery with us.