ON YOUR AGENDA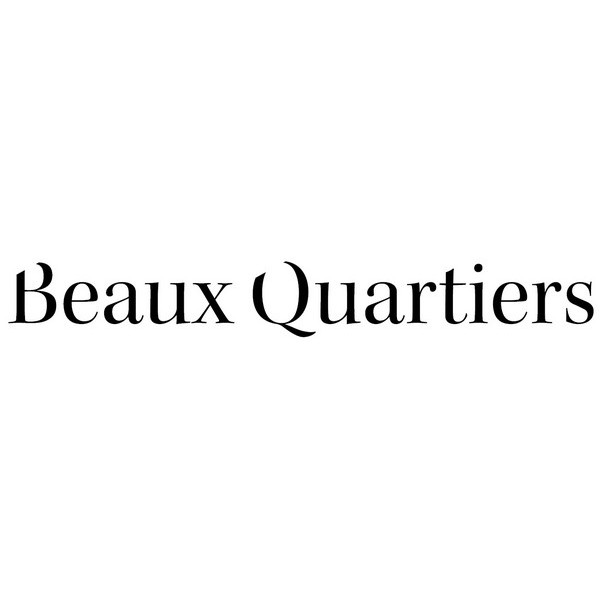 Loads of vases to fill in for spring !
Empire mirror, gilt wood frame, early 19th century
Giltwood mirror, Empire production, France circa 1800.

Elegant moldings, typical from early 19th century style, gilt with gold leaf.

Antique, beautiful mercury glass. Ideal size, well suited above a fireplace, placed on a chest of drawers or hanged on the wall. The moldings are symetrical : it can be installed horizontally or vertically.

Very good condition, everything is original, gilt was cleaned by our gilder.

NB. Mercury is particulary shiny on that mirror

Length : 84.5cm
Height : 99.5cm


Another 10 pictures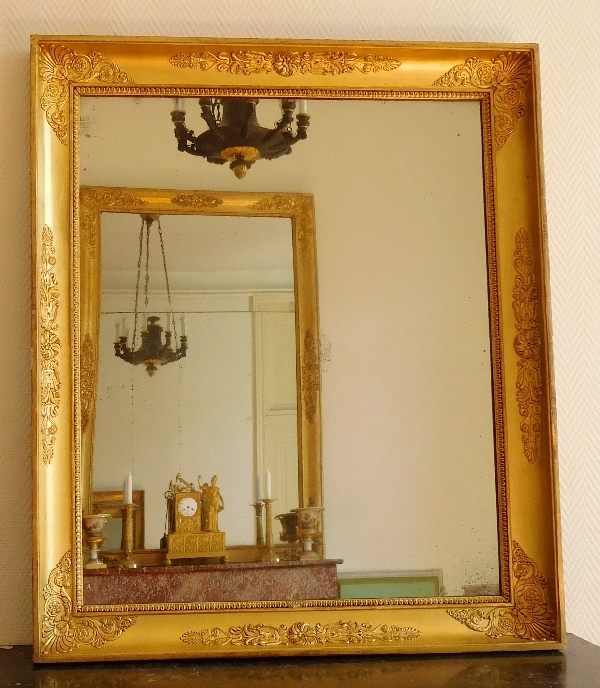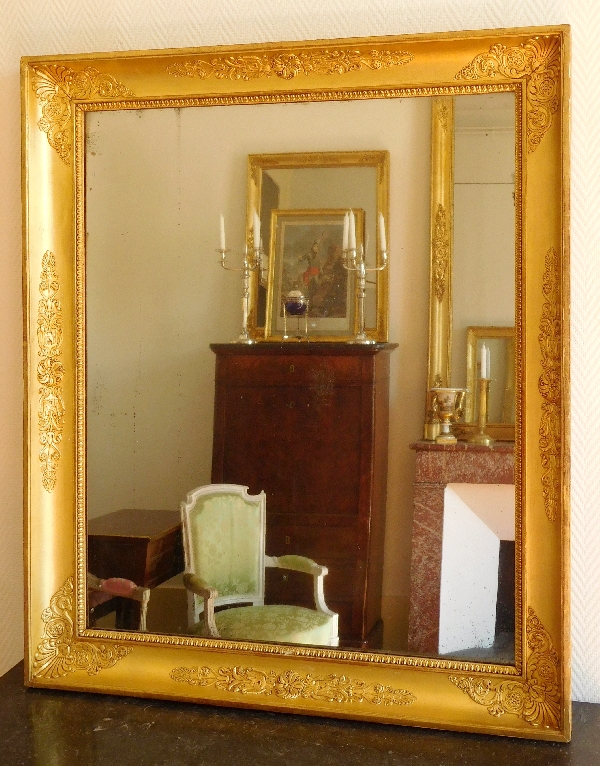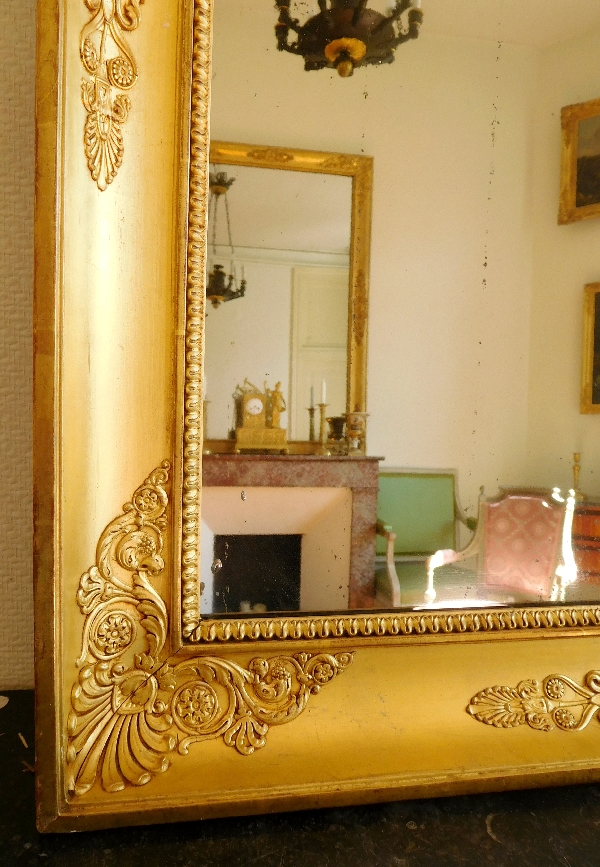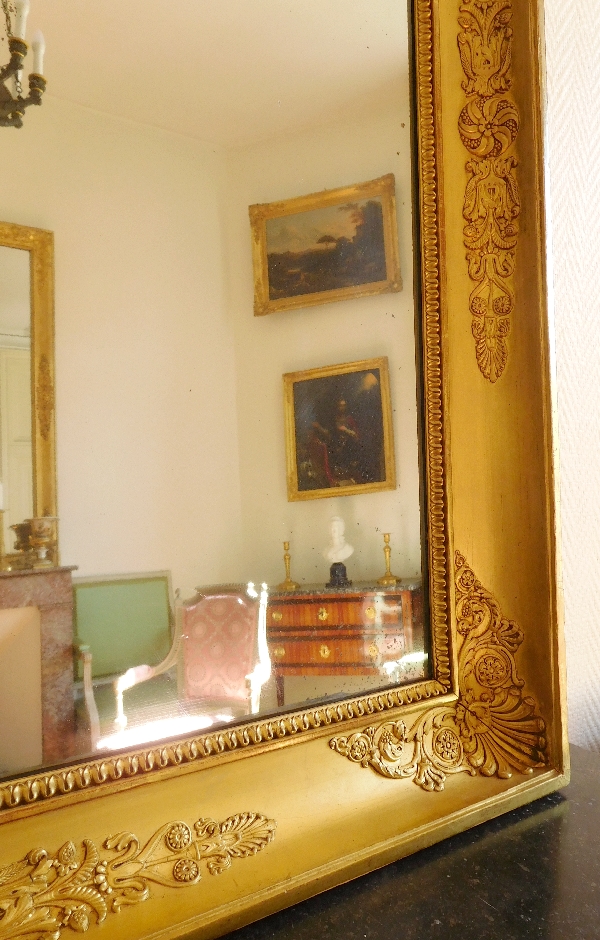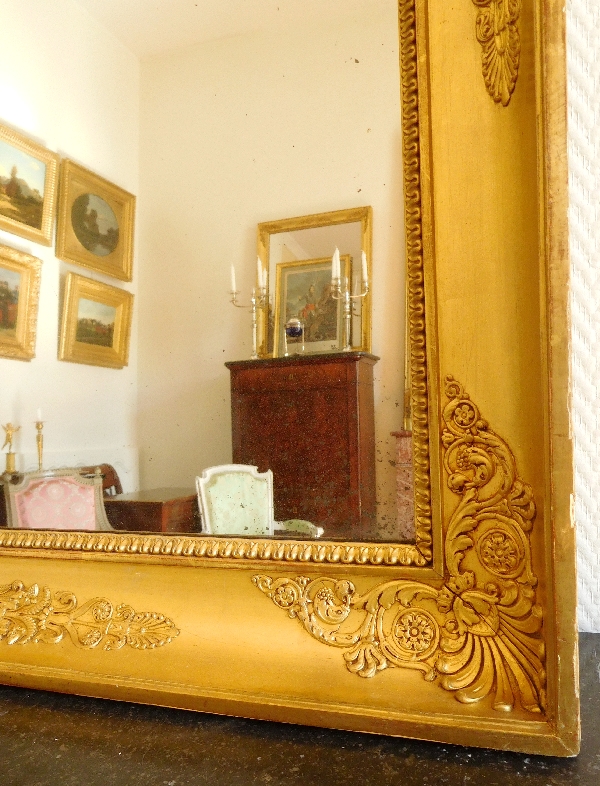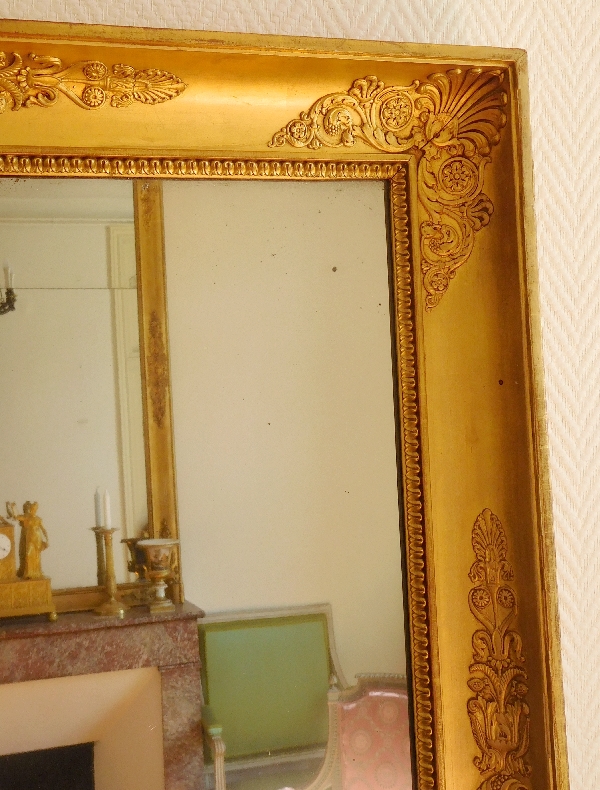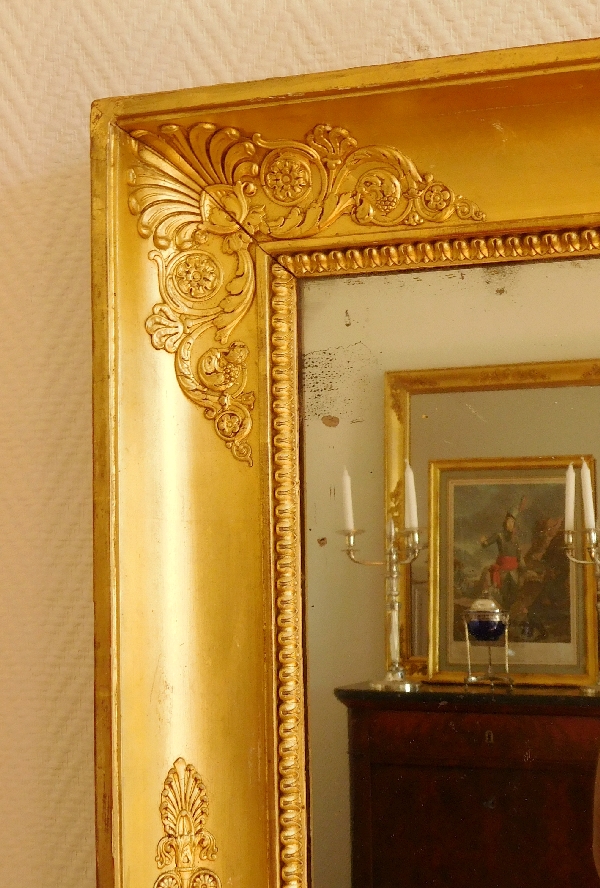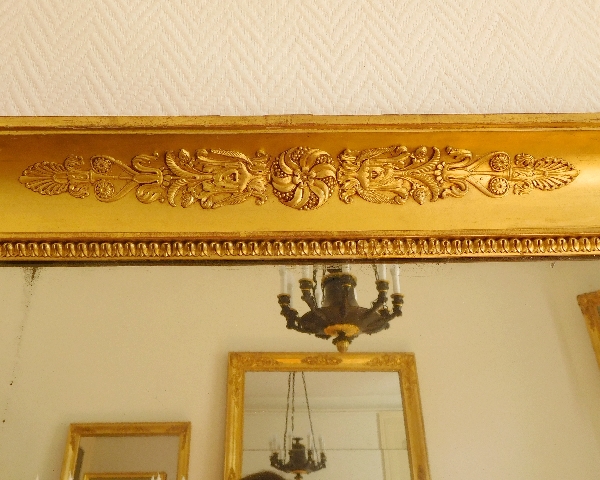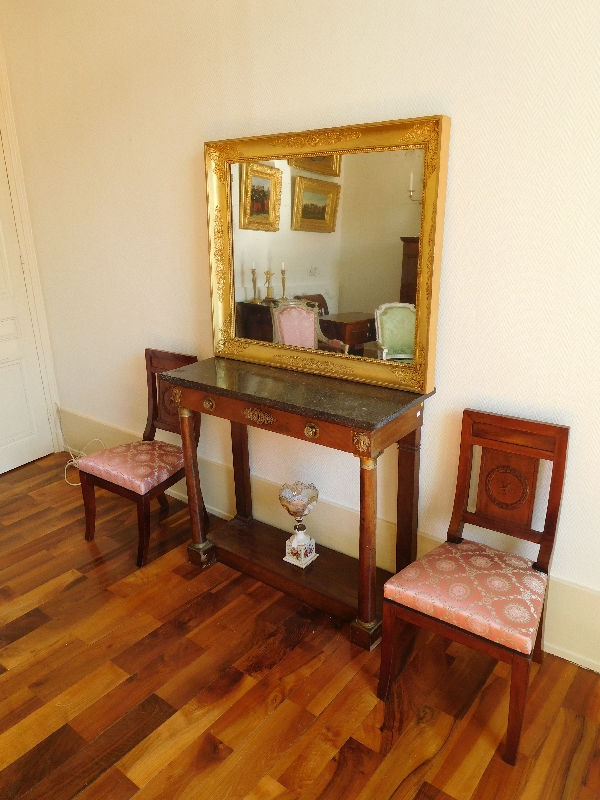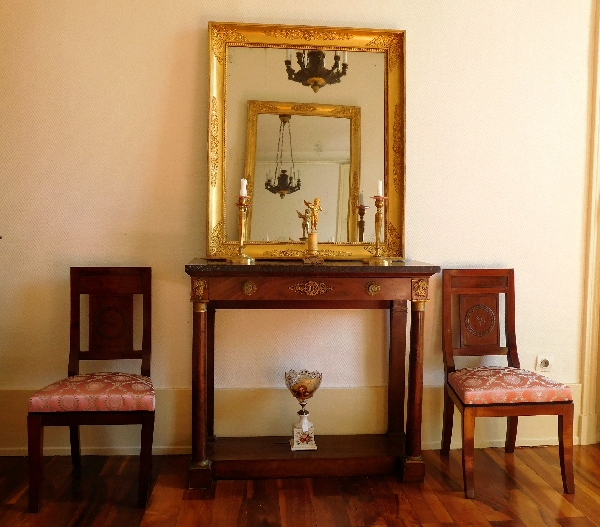 STATUS : SOLD
CONDITION : Very good
SHIPPING INFORMATION :
Shipping depends on our location : please contact us to know the total amount and organize delivery with us.