ON YOUR AGENDA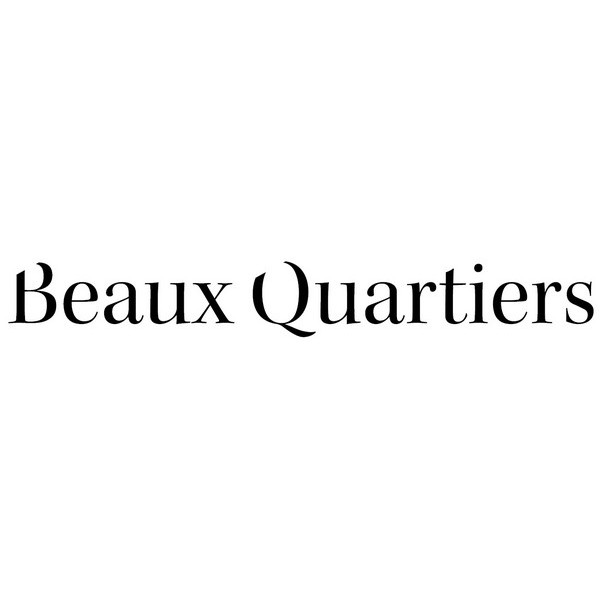 Paris Match talks about us !
French Louis XIV / Regency mercury mirror, gilt wood frame, early 18th century
Beautiful carved and gilt mirror, early 18th century (late Louis XIV reign period - circa 1700). frame gilt with gold leaf.

Quite Large size, ideal to hang over a chest of drawers or a fireplace.

In excellent condition, beautiful gilt cleaned by our restorer.

Height : 77cm
Width : 53cm


Another 7 pictures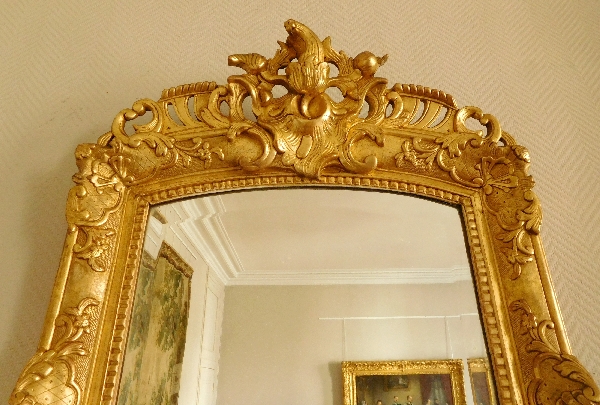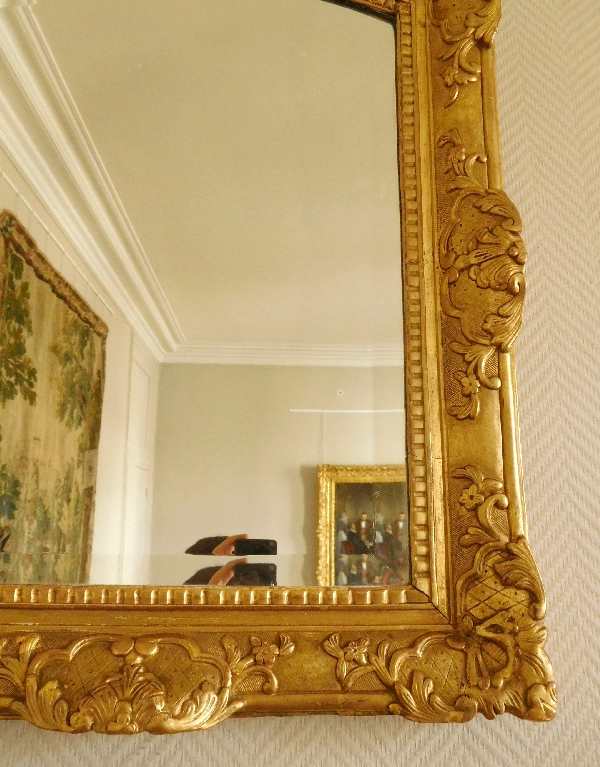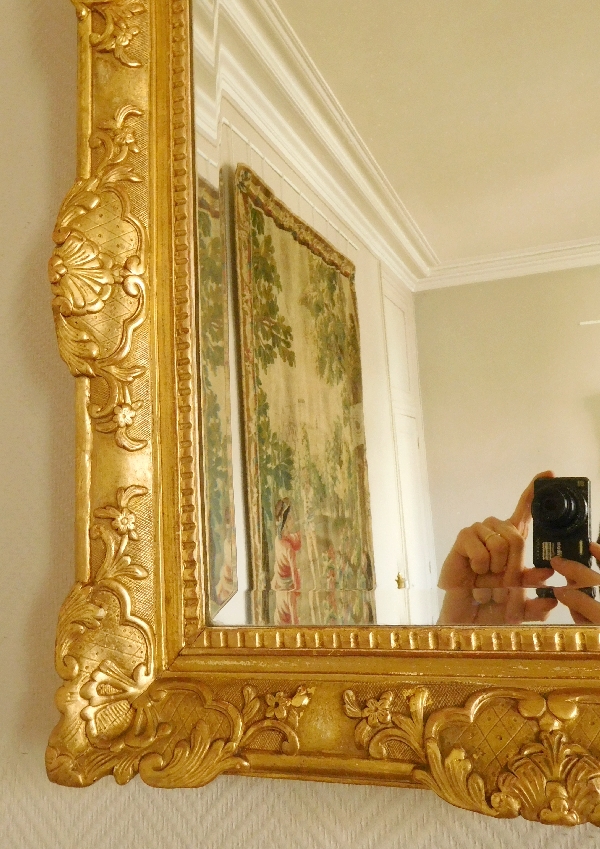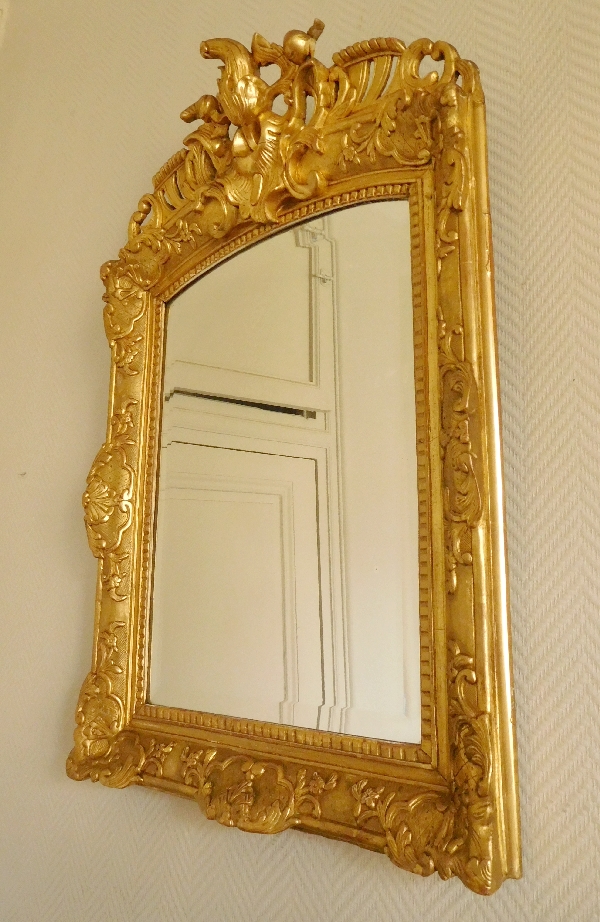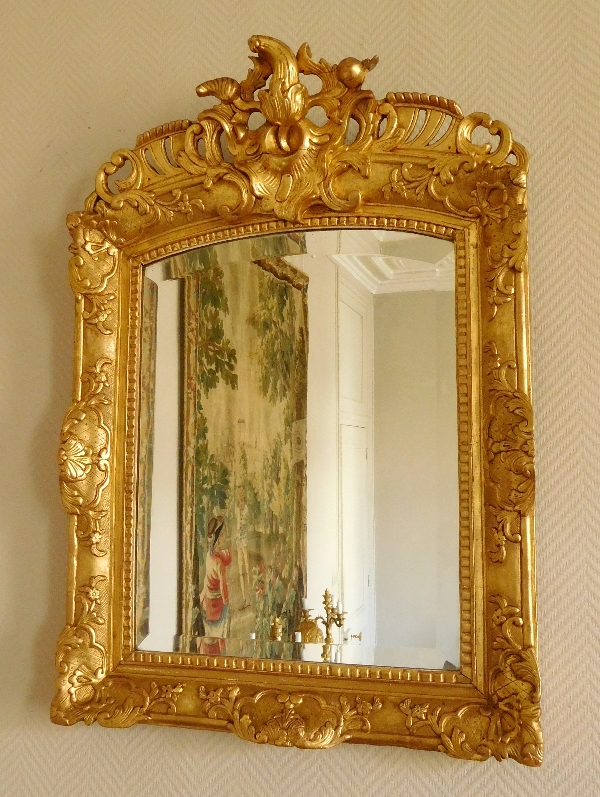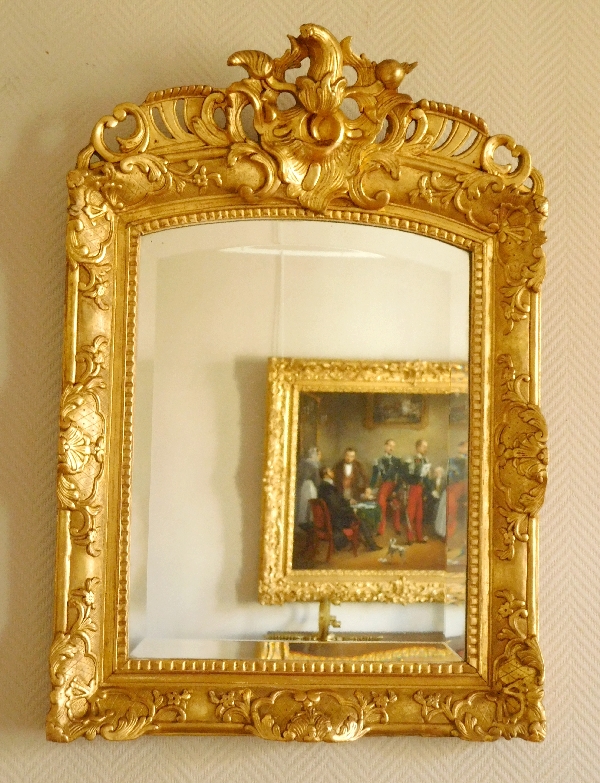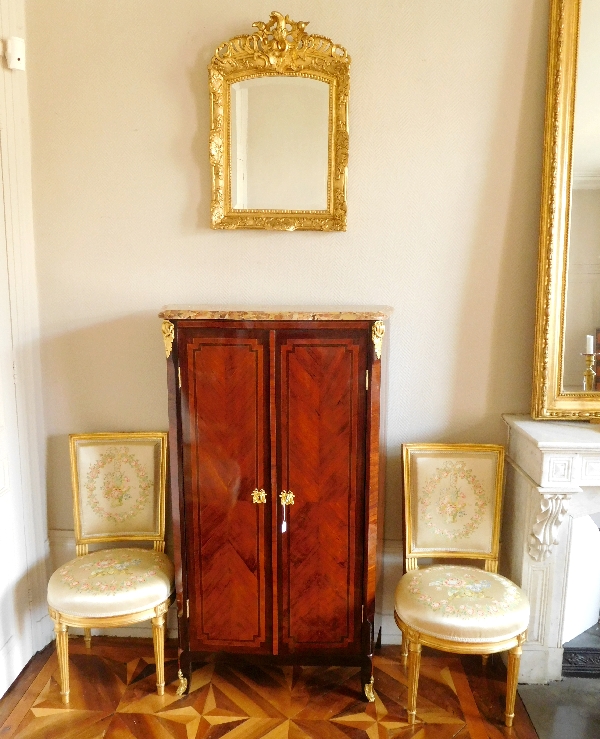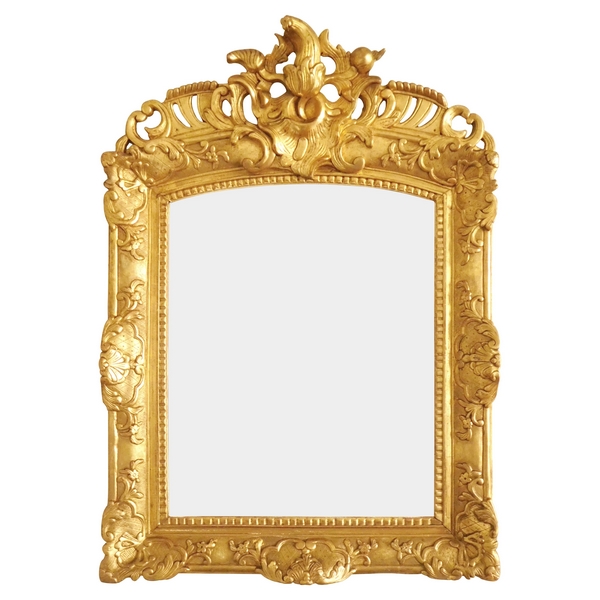 STATUS : SOLD
CONDITION : Excellent
SHIPPING INFORMATION :
Shipping depends on our location : please contact us to know the total amount and organize delivery with us.