ON YOUR AGENDA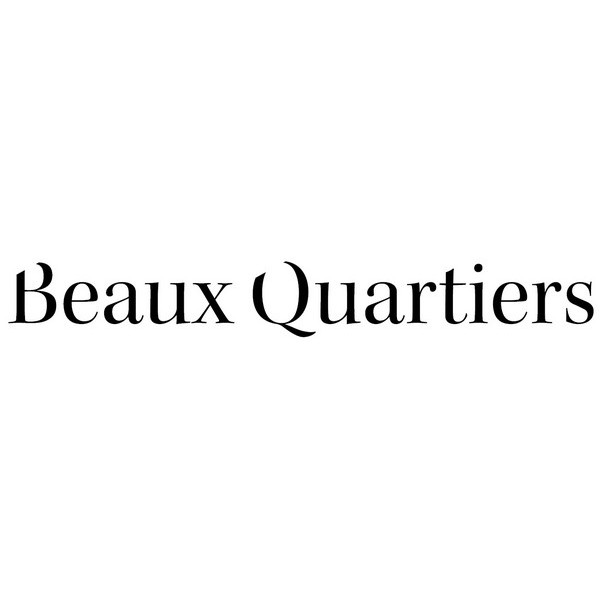 Paris Match talks about us !
Pedestal tripod table, Restoration period, mahogany and blue Turquin marble
Mahogany Empire tripod table, early 19th century. Beautiful Cuban mahogany veneer, blue Turquin marble on top

Empire tables are quite an easy item to find on the antiques market ; ours is in high-end category : large size (97cm in diameter), luxury materials (Cuban flamed mahogany, blue Turquin marble), carved marble, generous and elegant proportions.

It is in very good condition ; the old varnish has been cleaned by our cabinetmaker. It is clean and bright. No accident, no lack on the veneer (small old restorations).

Height : 76,5cm
Diameter : 98cm


Another 5 pictures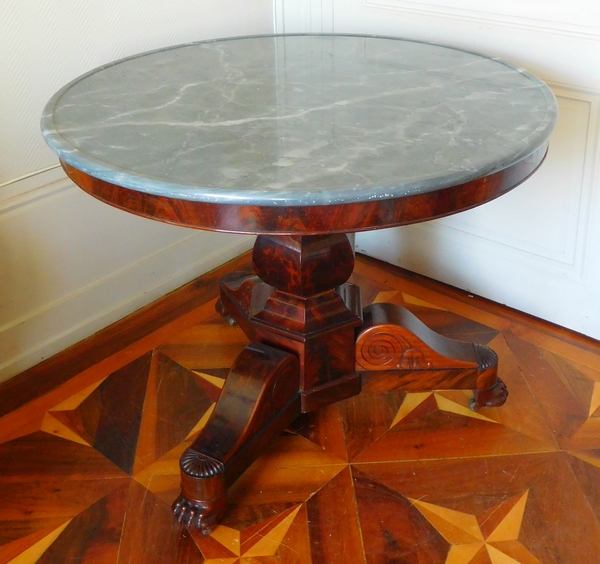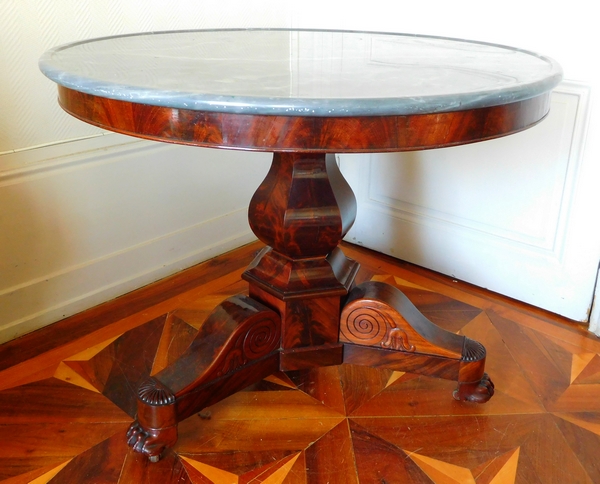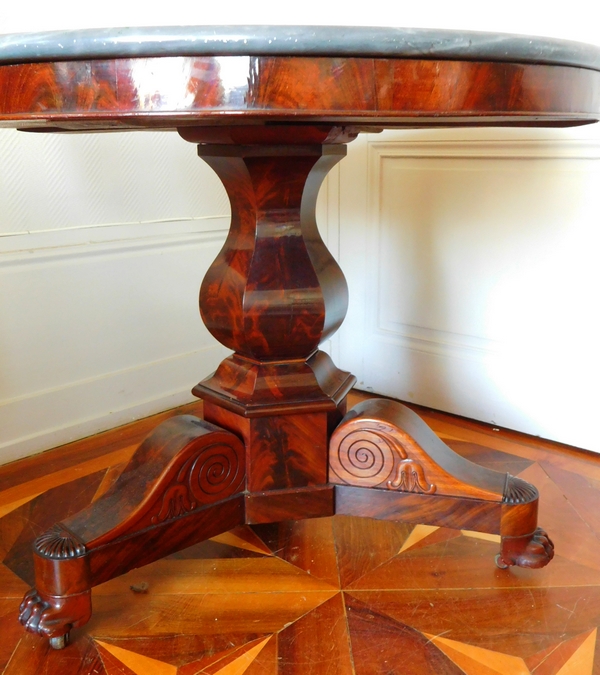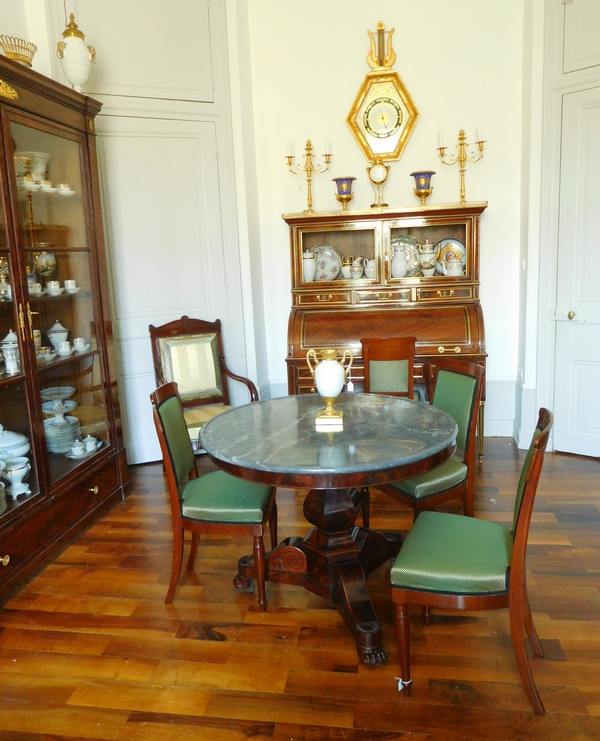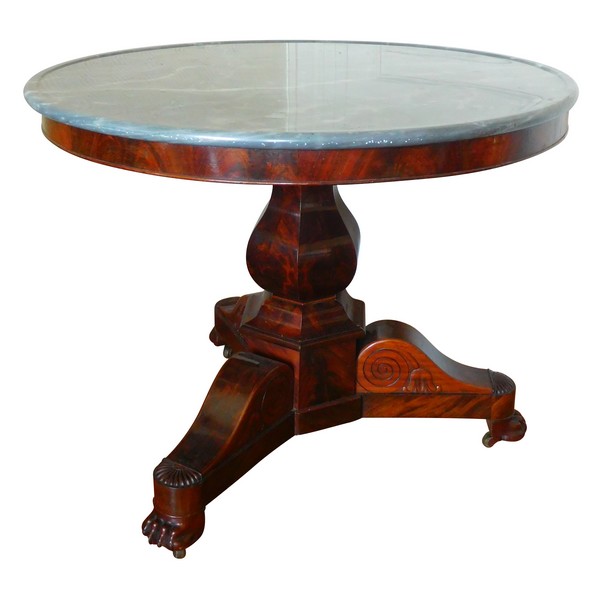 STATUS : AVAILABLE
CONDITION : Very good
PRICE : 1 400,00 €
SHIPPING INFORMATION :
Shipping depends on our location : please contact us to know the total amount and organize delivery with us.