FOCUS ON...
Gerard-Jean Galle : spectacular Empire ormolu and marble clock showing Pallas Athena circa 1820
ON YOUR AGENDA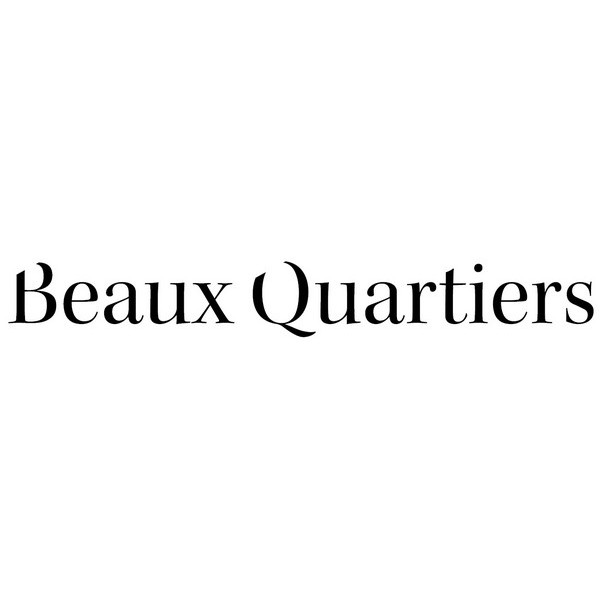 Paris Match talks about us !
Molitor : Empire mahogany commode / secretary, circa 1810, stamped
Rare commode hiding a desk in the top drawer called a commode-secretary, luxury production stamped Molitor one of the most talented French cabinetmaker of late 18th century / early 19th century. The rich bronzes are attributed to Thomire (who collaborated with Molitor a lot). Empire production circa 1810.

Bernard Molitor (1755 - 1833), master in 1787, quickly became one of the first Parisian cabinetmakers and received orders from the Crown since 1788. Molitor was very innovative ; he is a precursor of Empire style. From the end of Louis XVI period, he announced Empire style by using busts of Egyptian, palmettes friezes or griffins that will be widely used under the Empire. Molitor was very sucessfull until French Restoration. Molitor pieces of furniture are exposed in the biggest museums and collections.

Our dresser is typical of Molitor's work which mainly uses mahogany veneer with very fine ormolu bronzes.

Beautiful collector's item, worthy of Marmottan museum in Paris. Our piece of furniture is in excellent condition. Varnish is new, made in a traditional way. Mercury gilt bronzes are well preserved. Complete with its key.

Length : 101.5cm
Height : 105cm
Width : 51.5cm


Another 22 pictures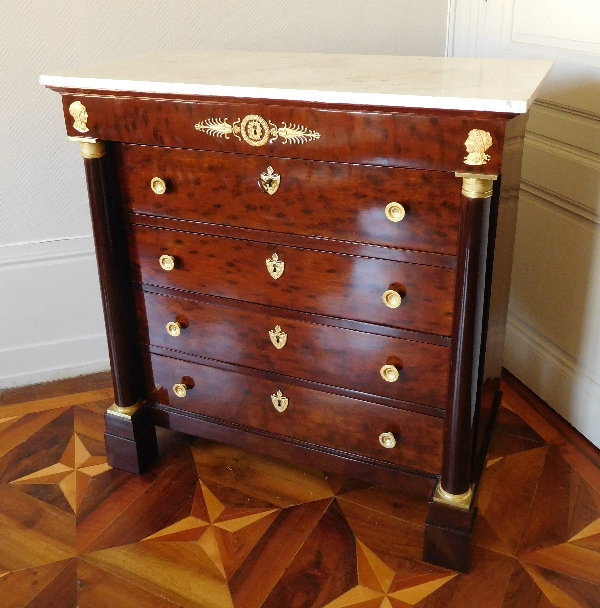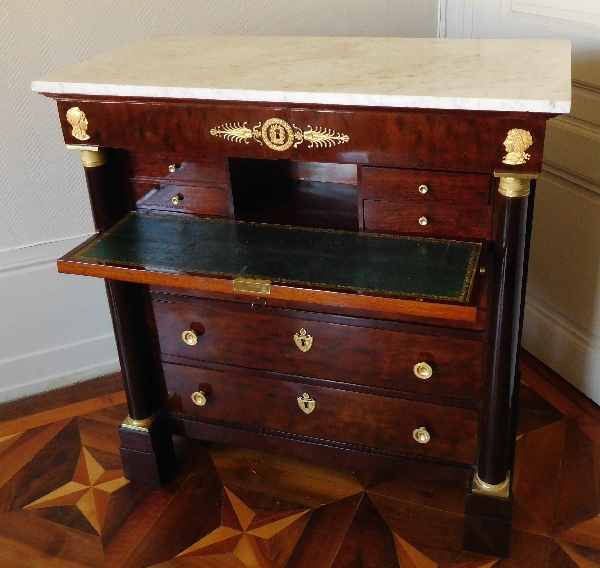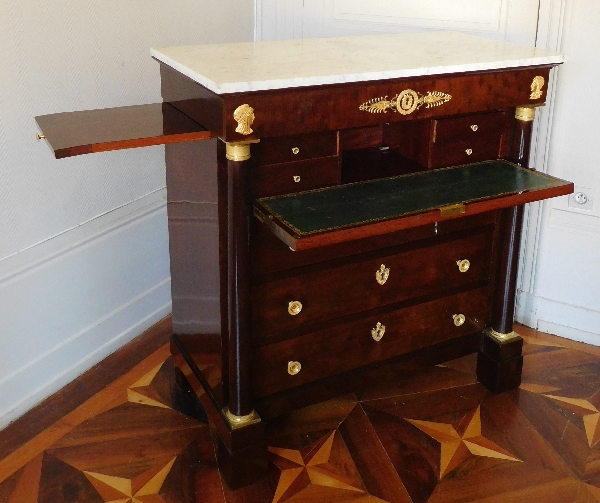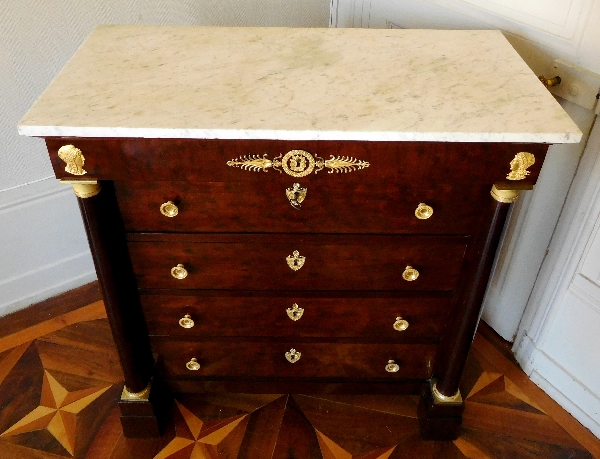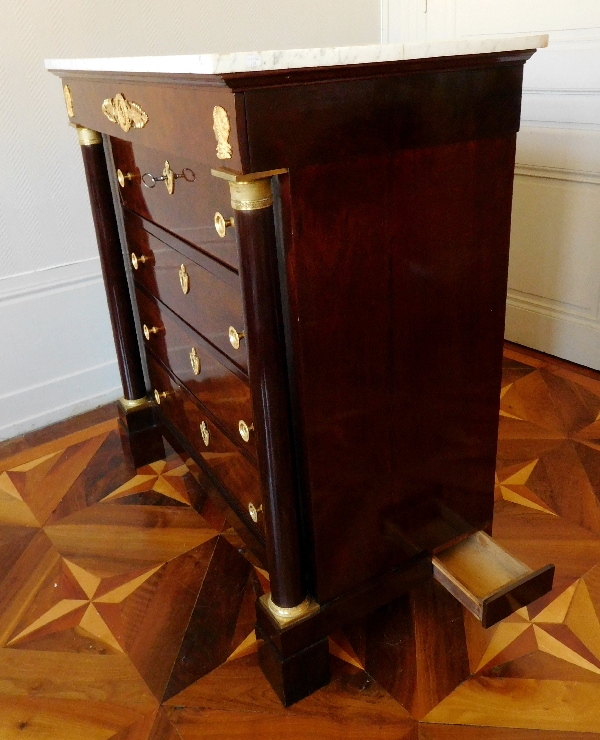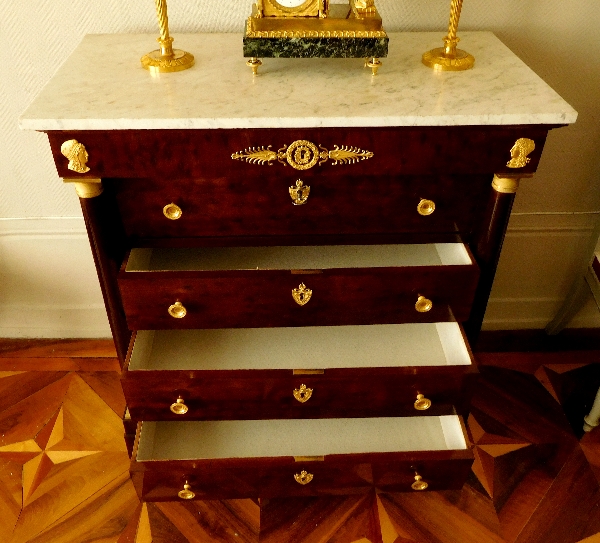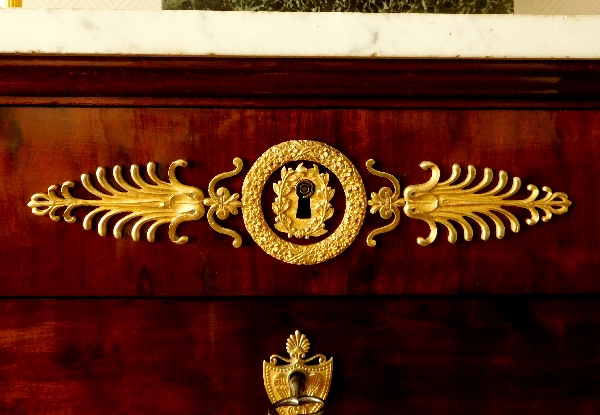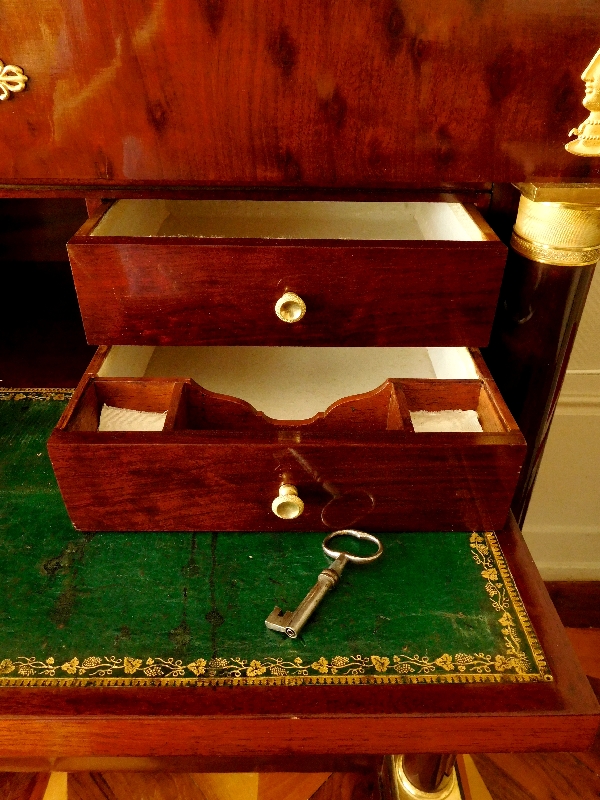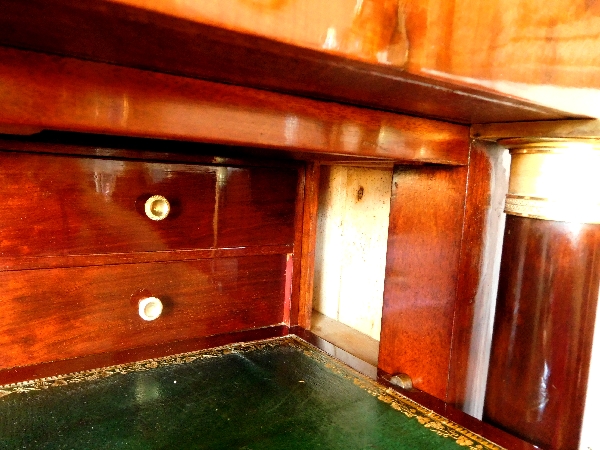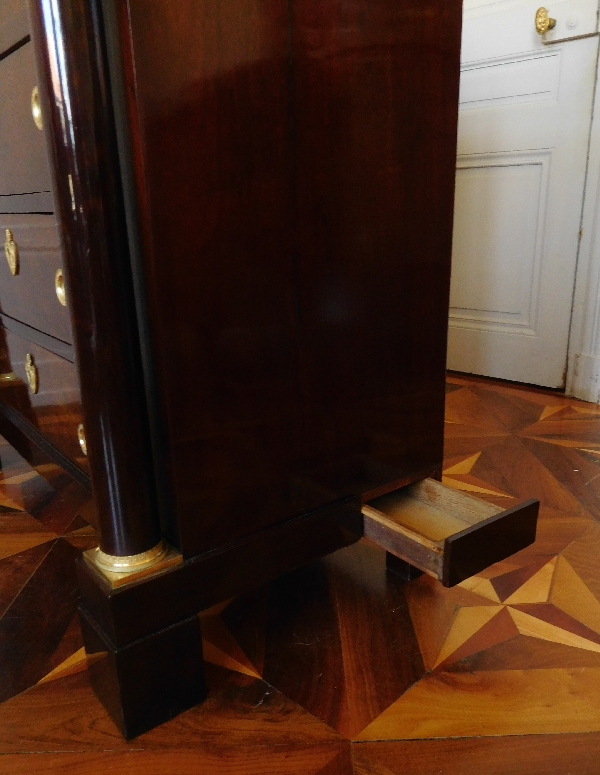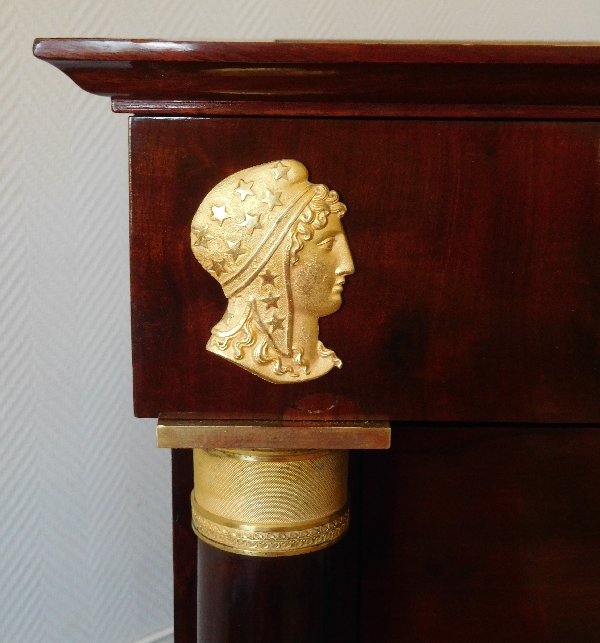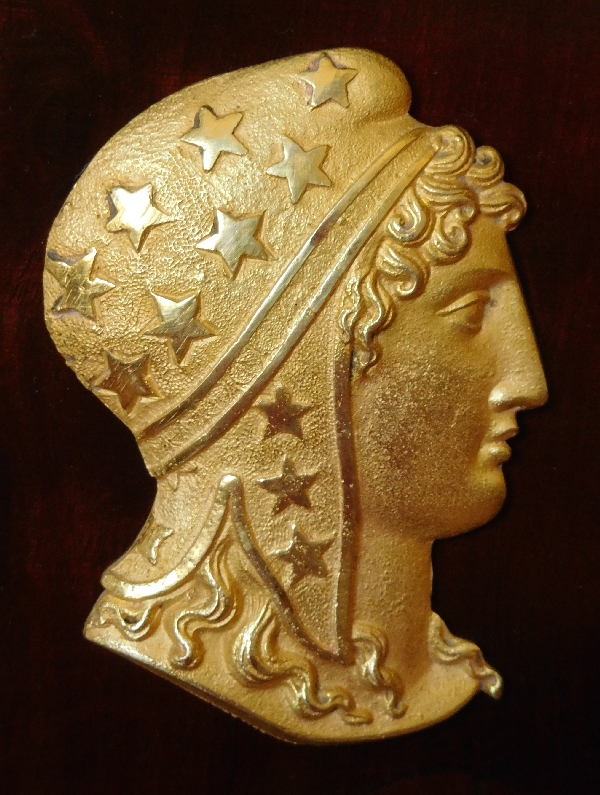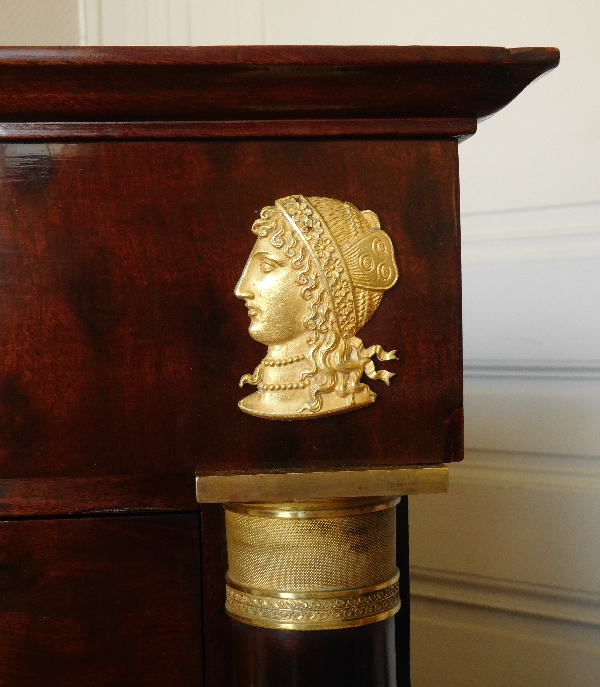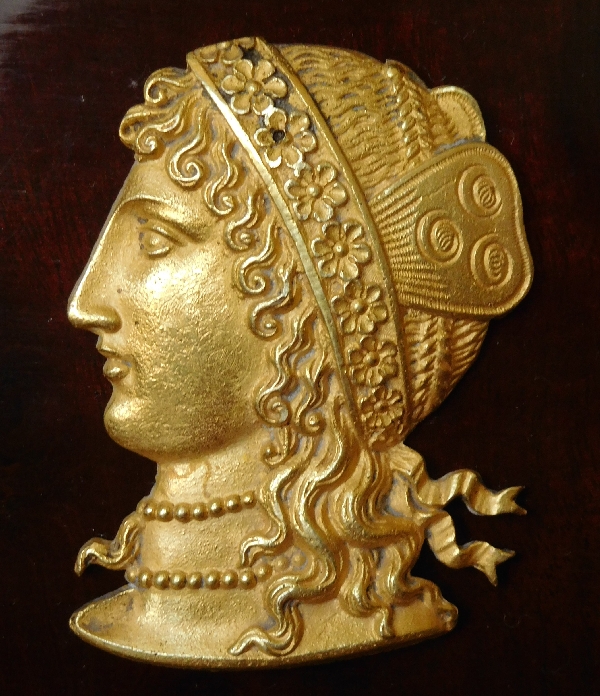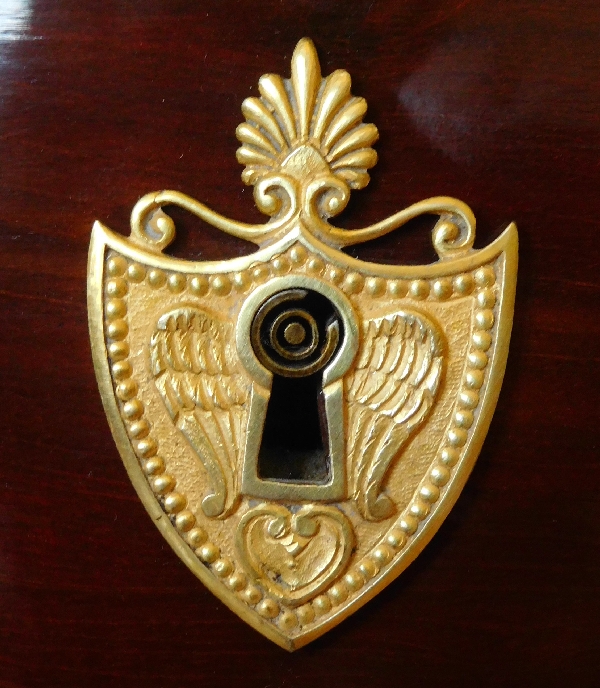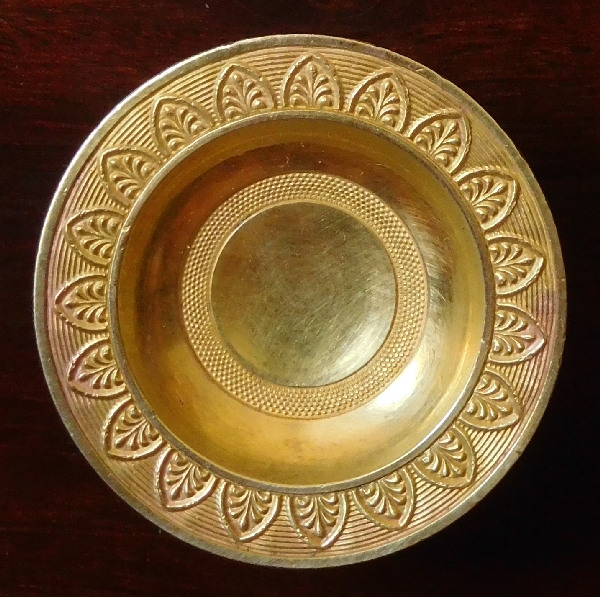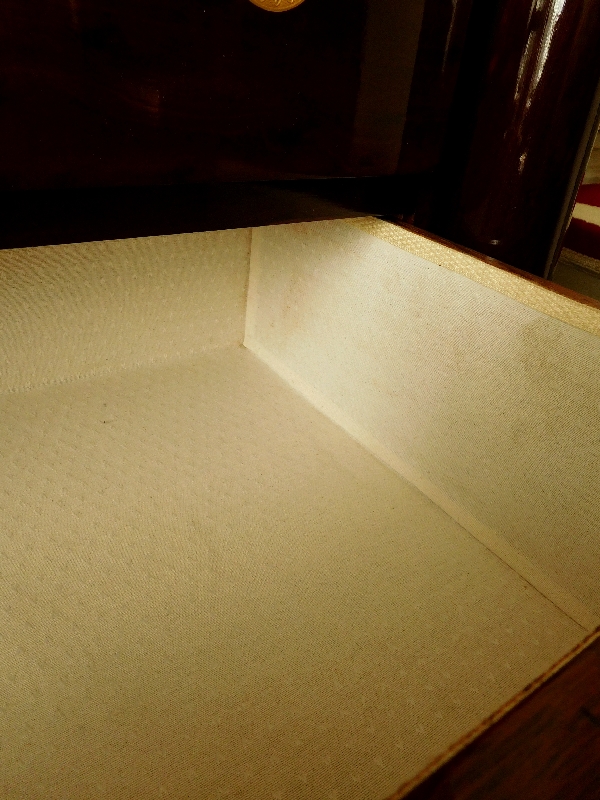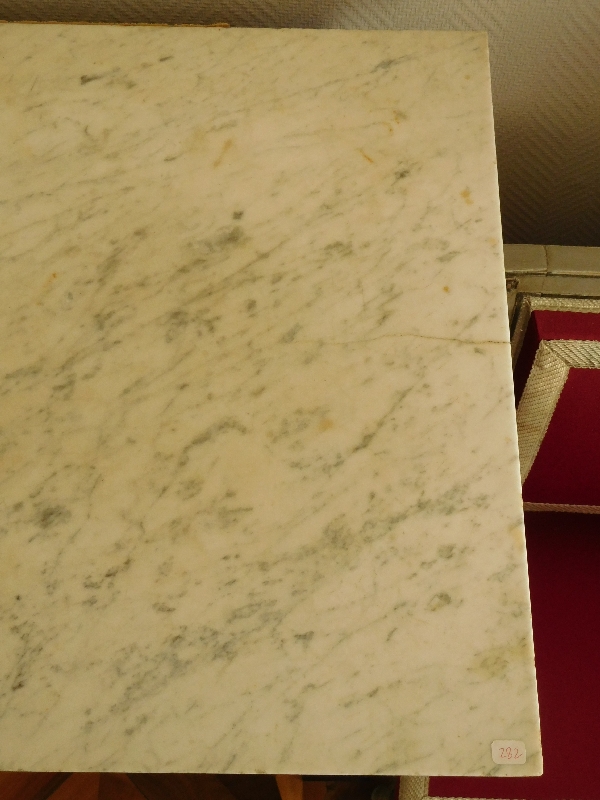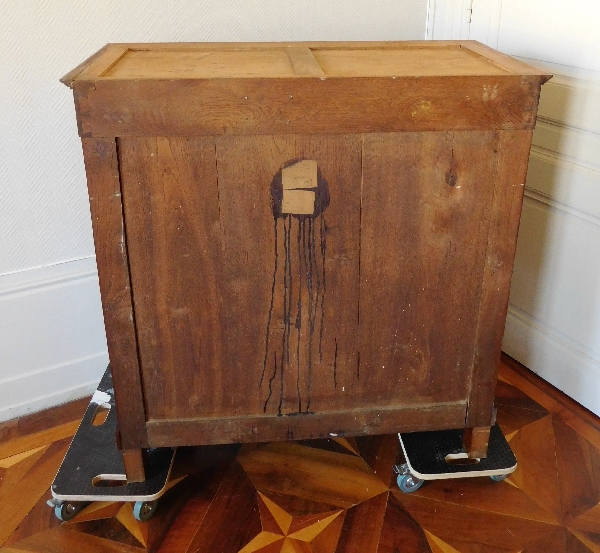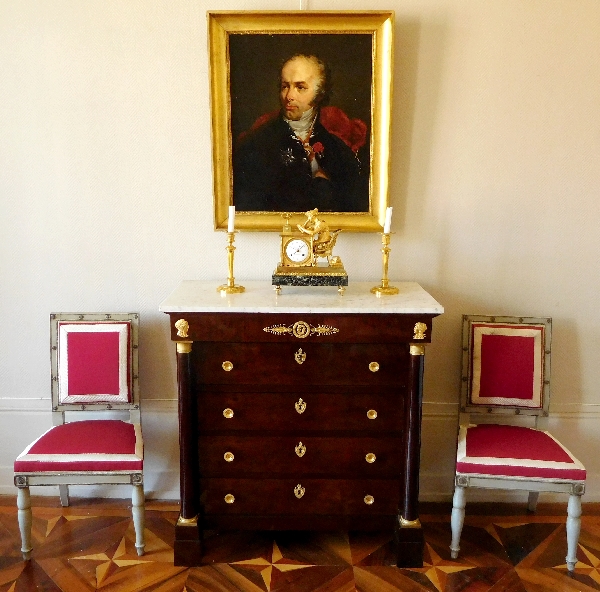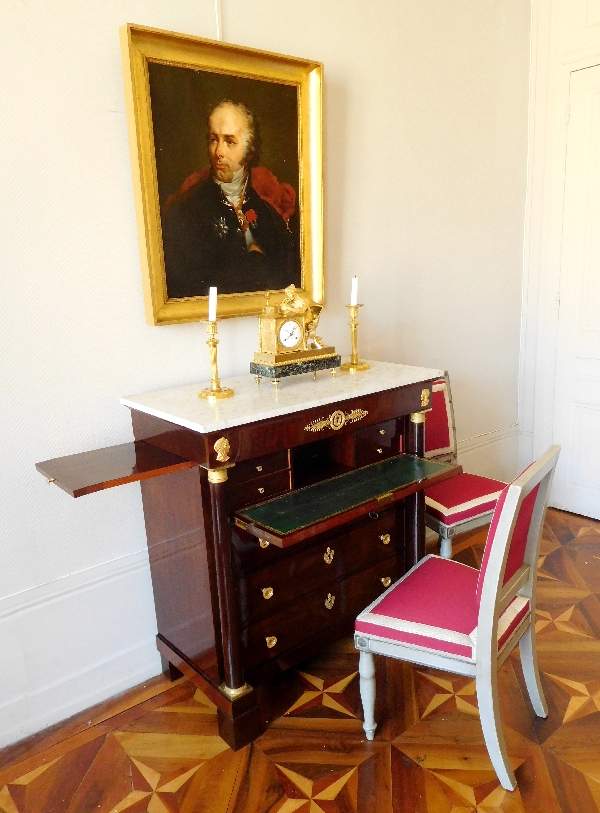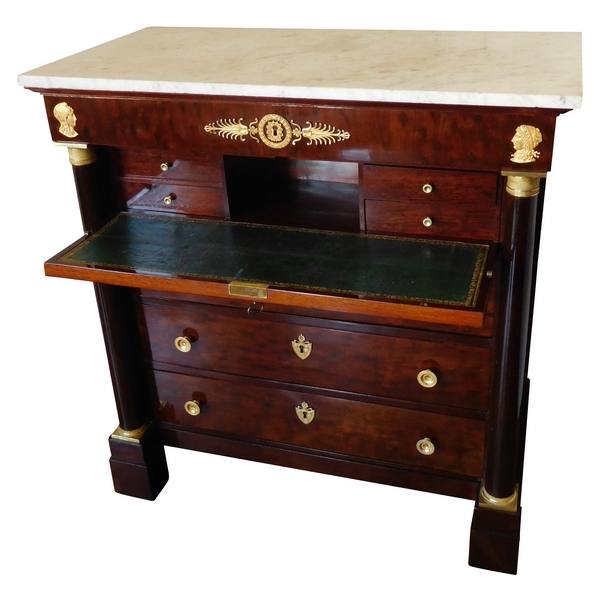 STATUS : SOLD
CONDITION : Excellent
SHIPPING INFORMATION :
Shipping depends on our location : please contact us to know the total amount and organize delivery with us.