ON YOUR AGENDA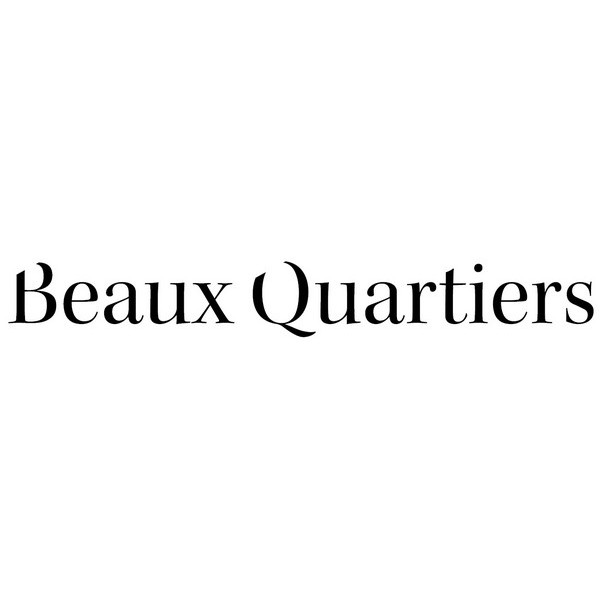 Paris Match talks about us !
Pierre Macret : rosewood and lacquer Louis XV wardrobe - stamped
Rare 18th century rosewood marquetry cabinet / wardrobe ; it opens with 2 China or Japan lacquer doors, 2 drawers on the upper part, a gray marble on top. Beautiful ormolu decoration. Pierre Macret stamp and paper sticker. Louis XV period circa 1760.

Pierre Macret, master in 1727, was a great Parisian cabinetmaker, supplier of the royal family and the French high nobility.

Interesting detail, our cabinet kept its rare paper sticker on the reverse side, advertisement of the cabinetmaker "Tour d'Auvergne, Saint Honoré street near the Tuileries passage, Pierre Macret cabinet maker of the King [...]".

The antique lacquer panels are re-use from a Chinese screen that was cut into pieces, which is consistent with 18th century uses. It could be the original lacquer although the panels' fixing is ensured by 20th century screws.

Very original, spectacular piece of furniture, varied materials, very beautiful work. It is ideal for use as a living room cabinet, a dining room buffet or - why not - a good place to hide a TV set.

Very good overall condition ; the antique varnish was cleaned and repolished. Small accidents and cracks. A complete restoration with a new varnish is possible on request.

Width : 127cm
Height : 162cm
Depth : 38cm


Another 23 pictures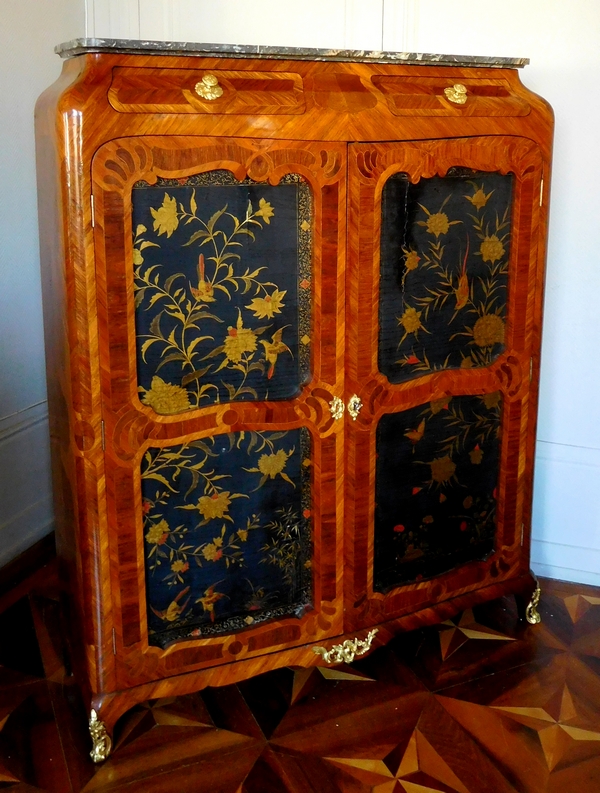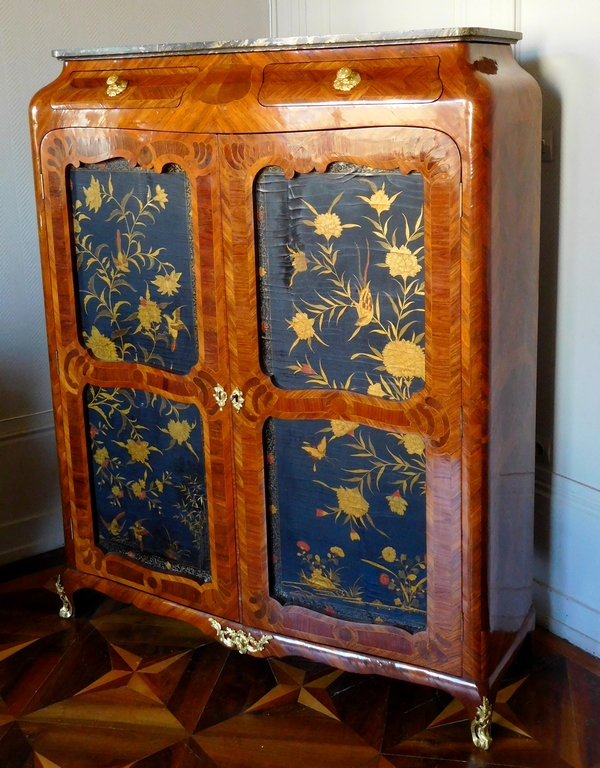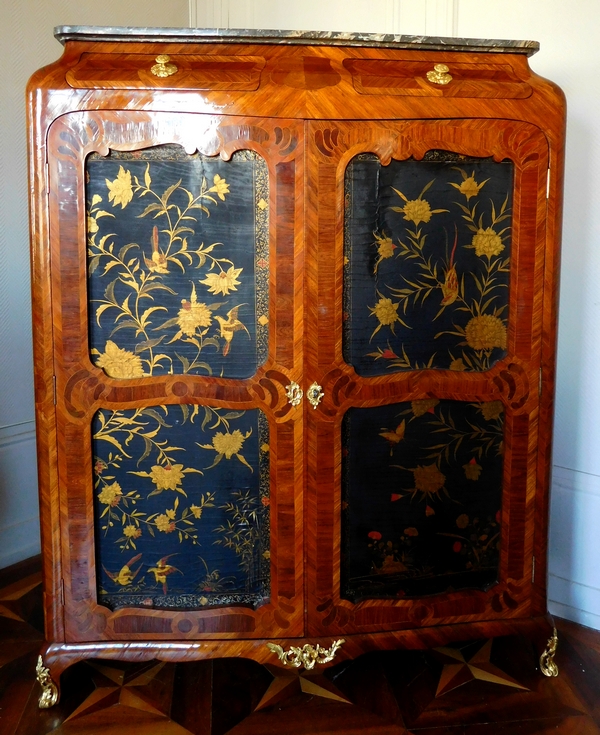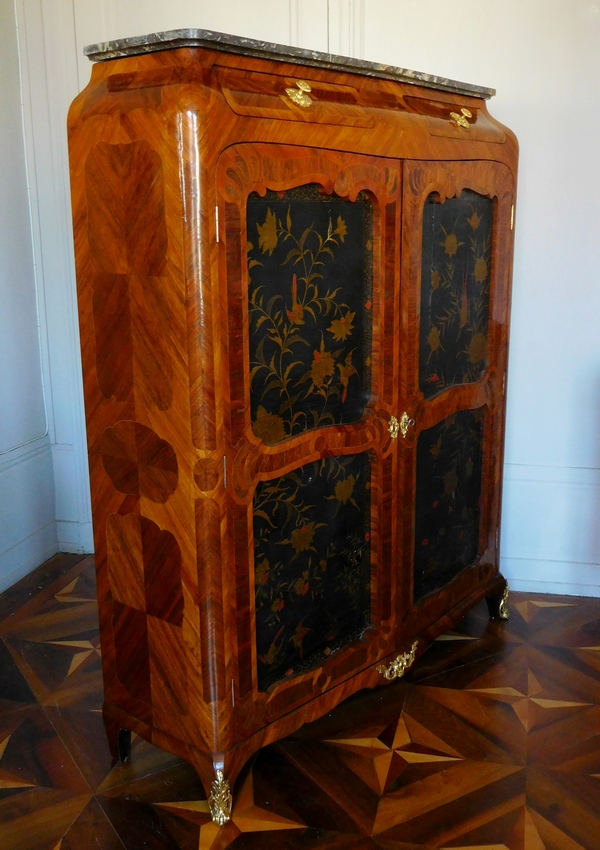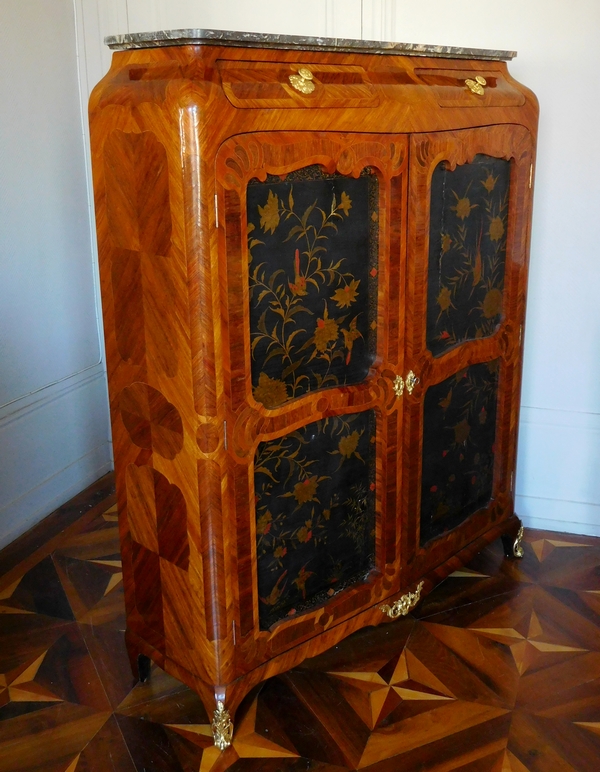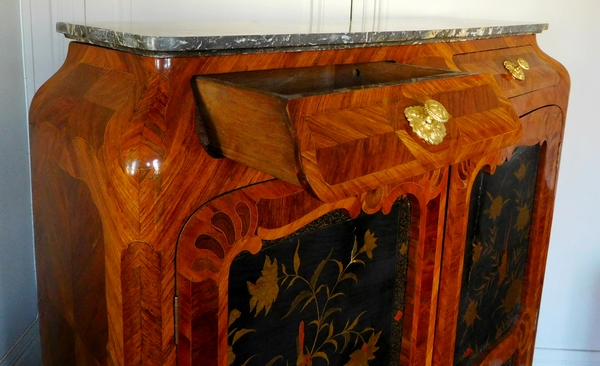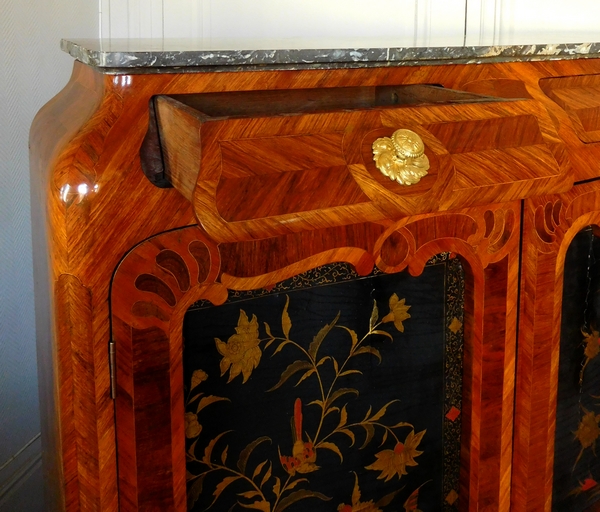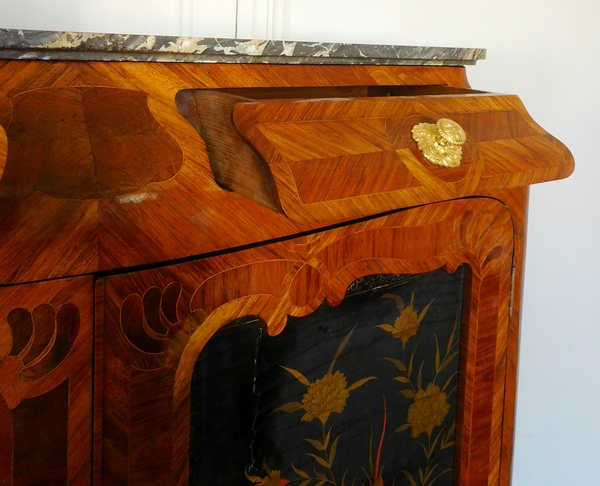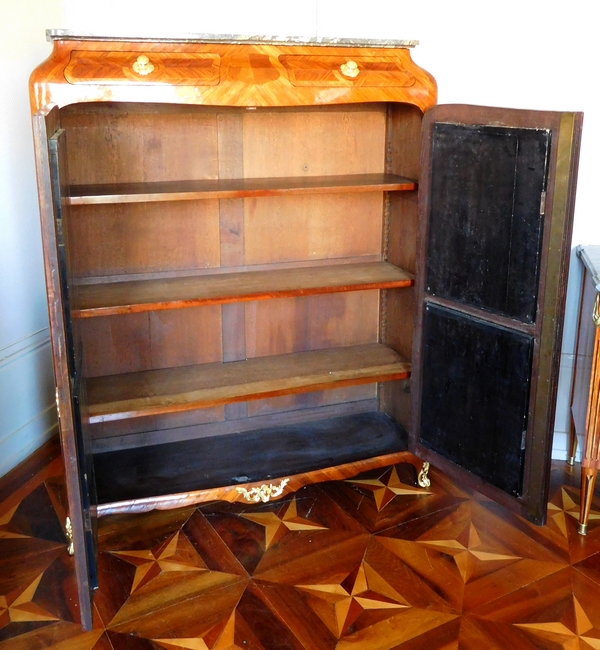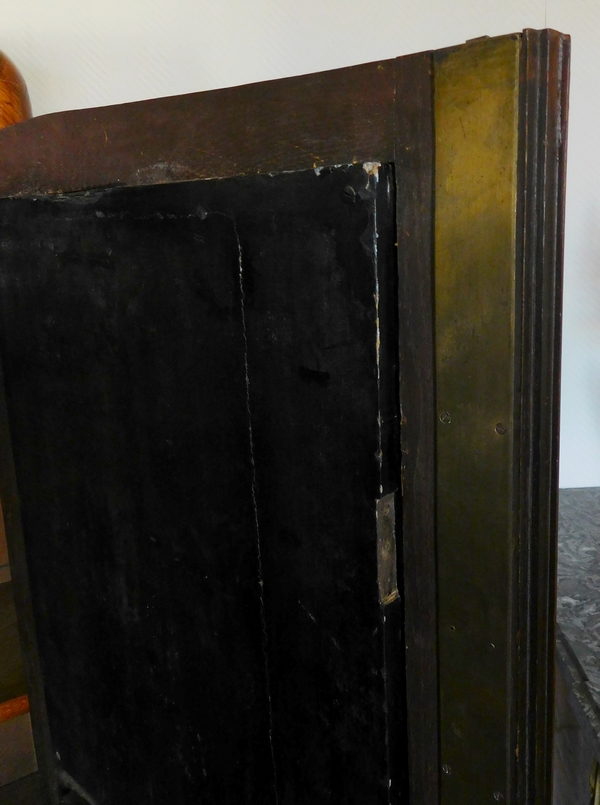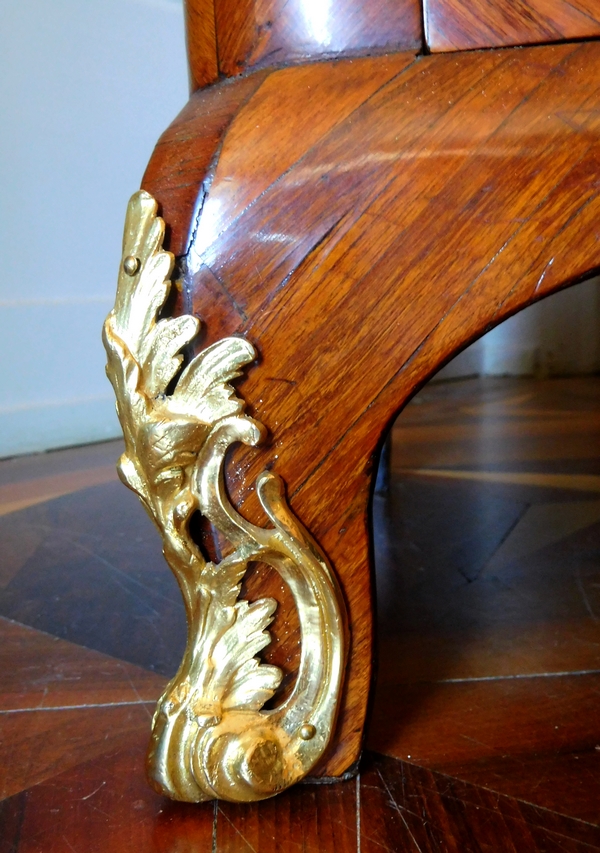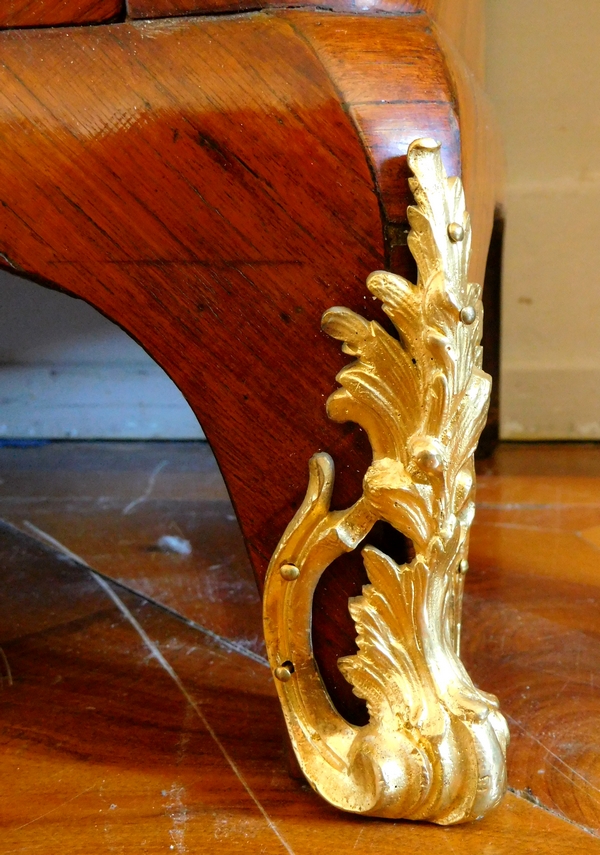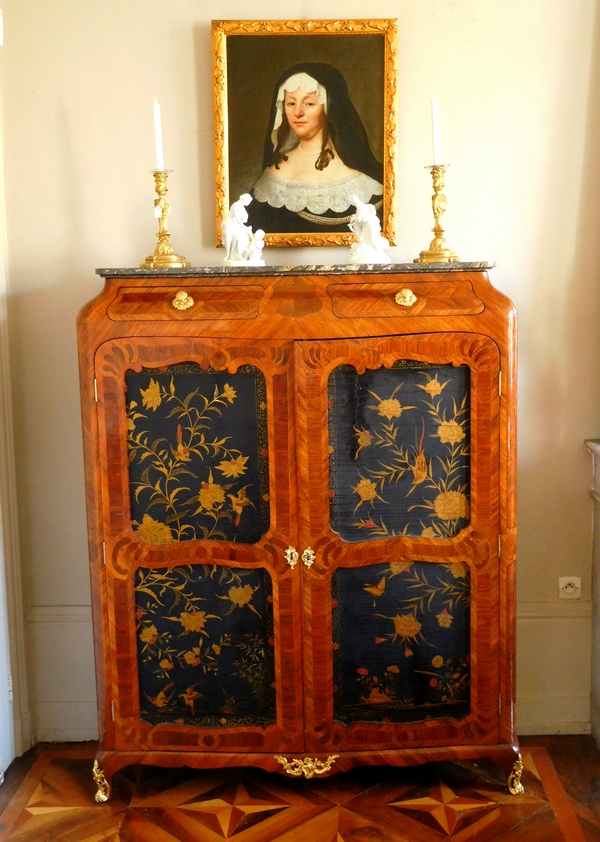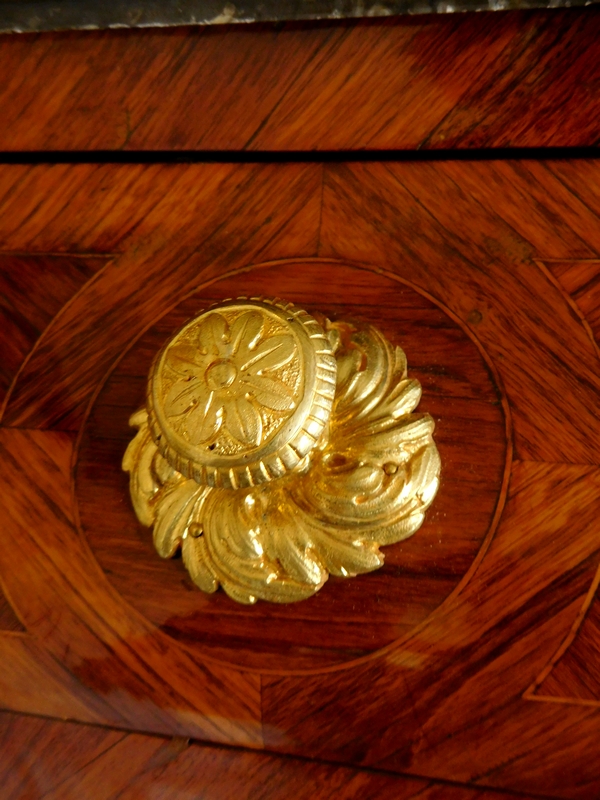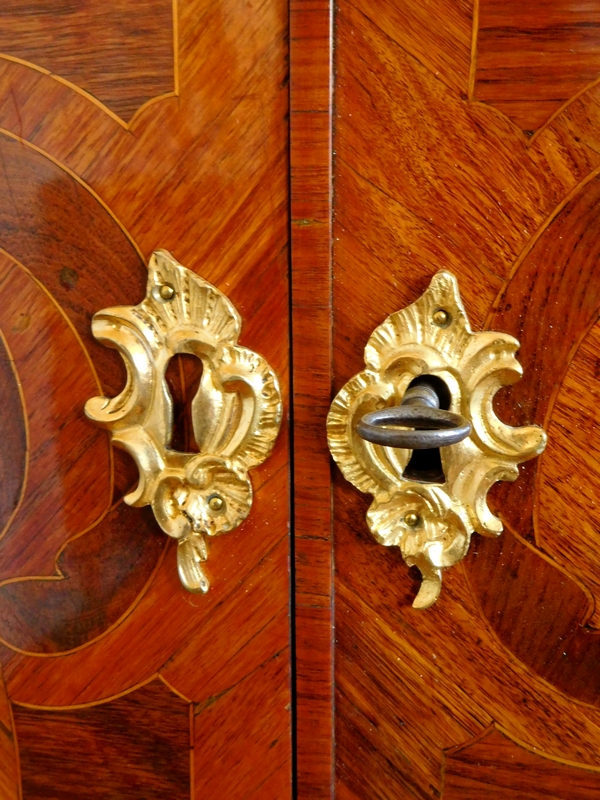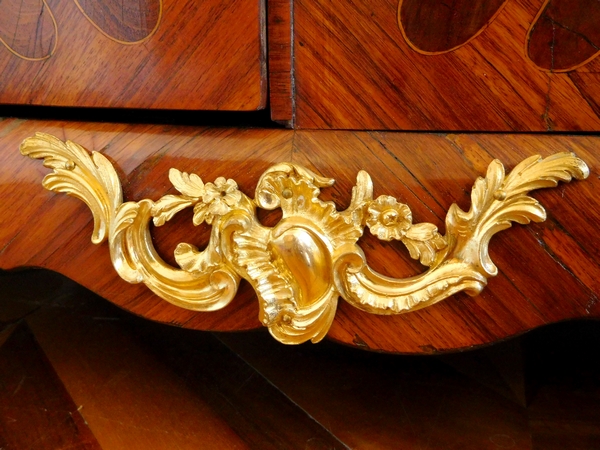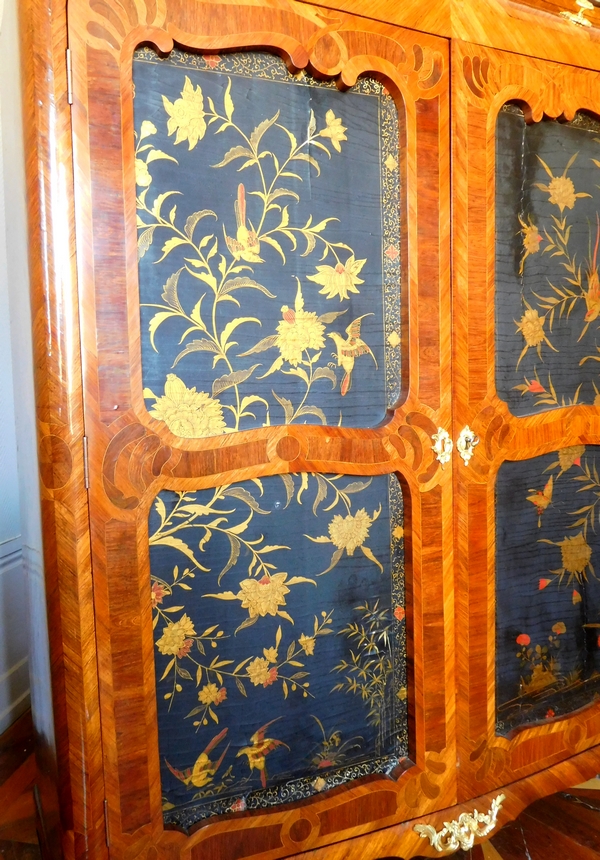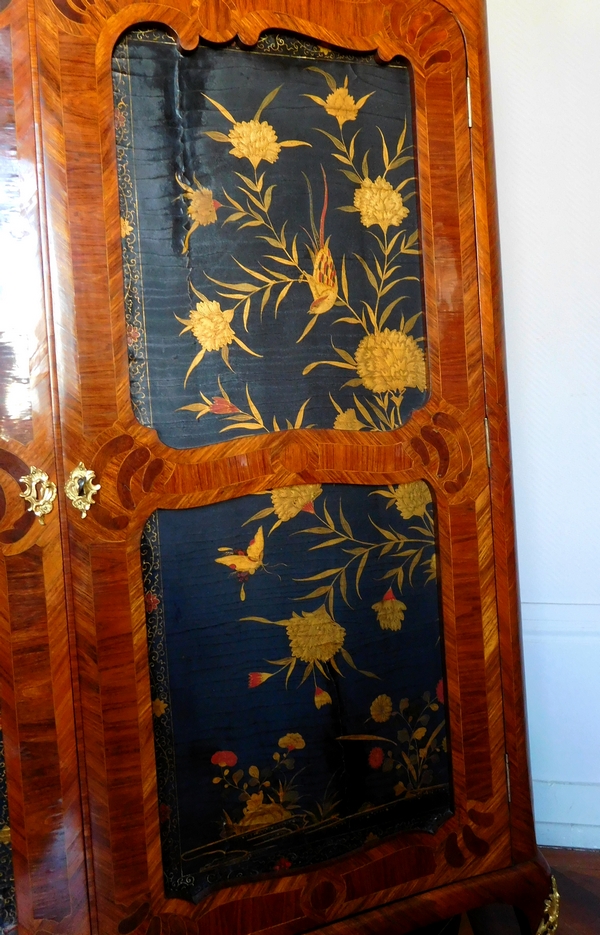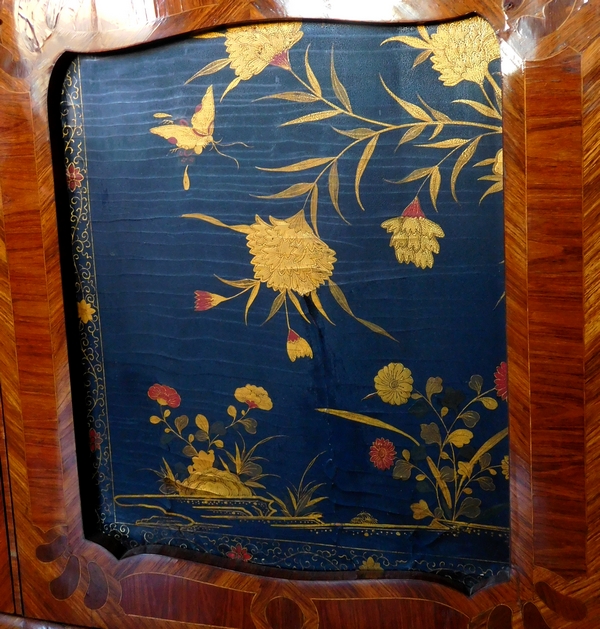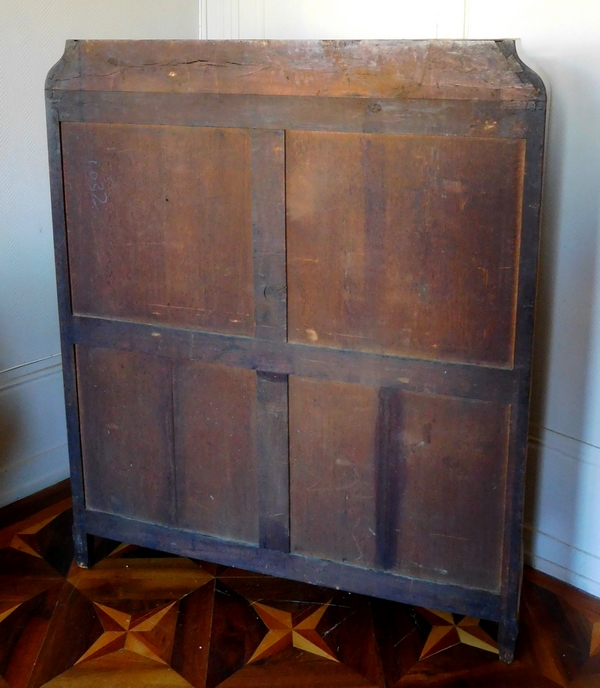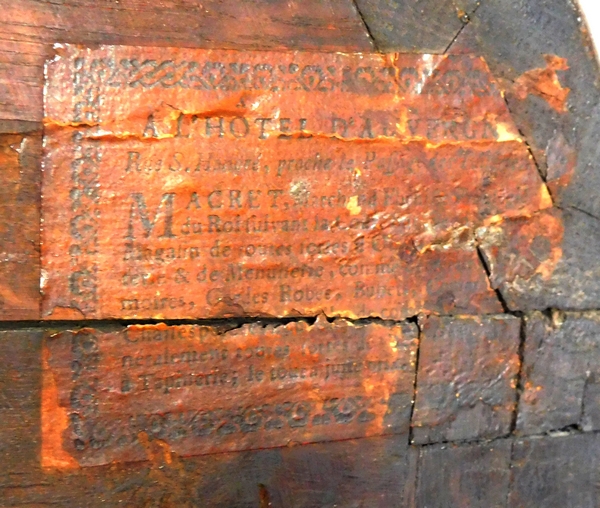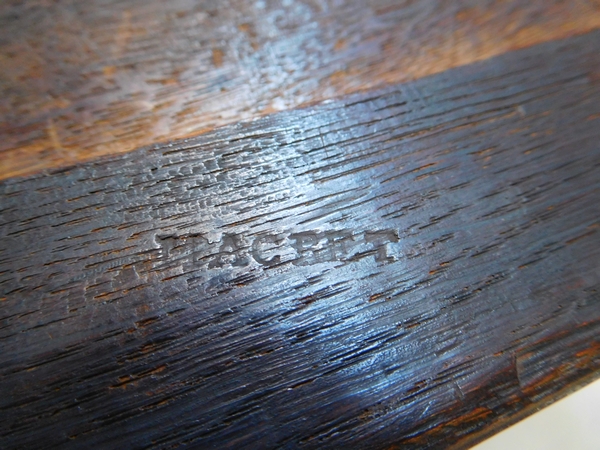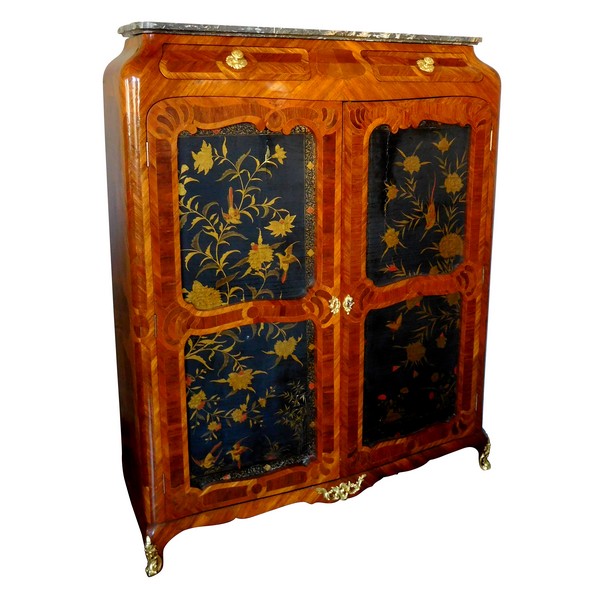 STATUS : SOLD
CONDITION : Very good
SHIPPING INFORMATION :
Shipping depends on our location : please contact us to know the total amount and organize delivery with us.