ON YOUR AGENDA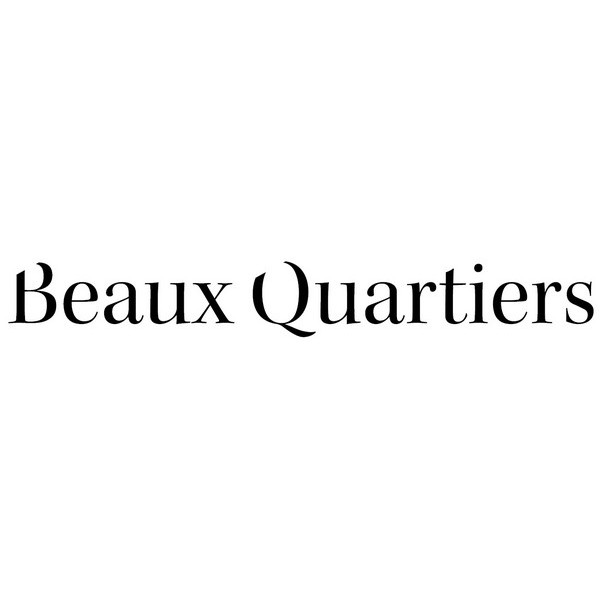 Paris Match talks about us !
Claude Galle : pair of tall ormolu candlesticks - Consulate Period - Empire
Pair of tall ormolu and patinated bronze candlesticks, Empire production by Claude Galle (one of the most talented French bronzemaker working under Louis XVI and Empire periods), early 19th century circa 1806-1807.

Rich palms decoration on the base, candlesticks held by lion paws, antique women busts on the upper part, vase-shaped bobeches.

Top-of-the range quality, much finely executed ; they are made of 15 independant pieces (quality indicator), mercury gilt bronze (ormolu) with a matt and shiny finish.

Rare collector in excellent condition, including a very fresh gilt.

Height : 32.5cm
Diameter : 15.8cm


Another 11 pictures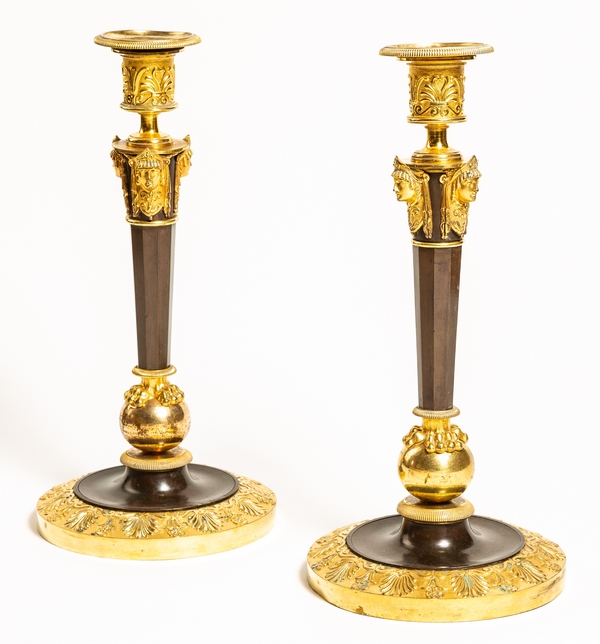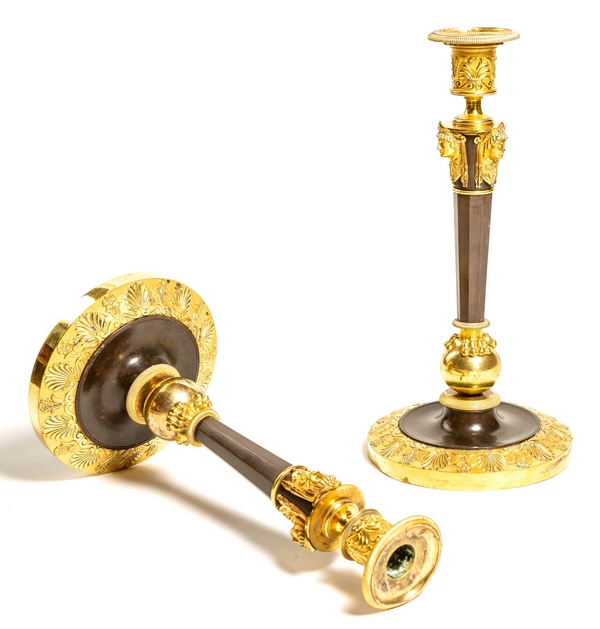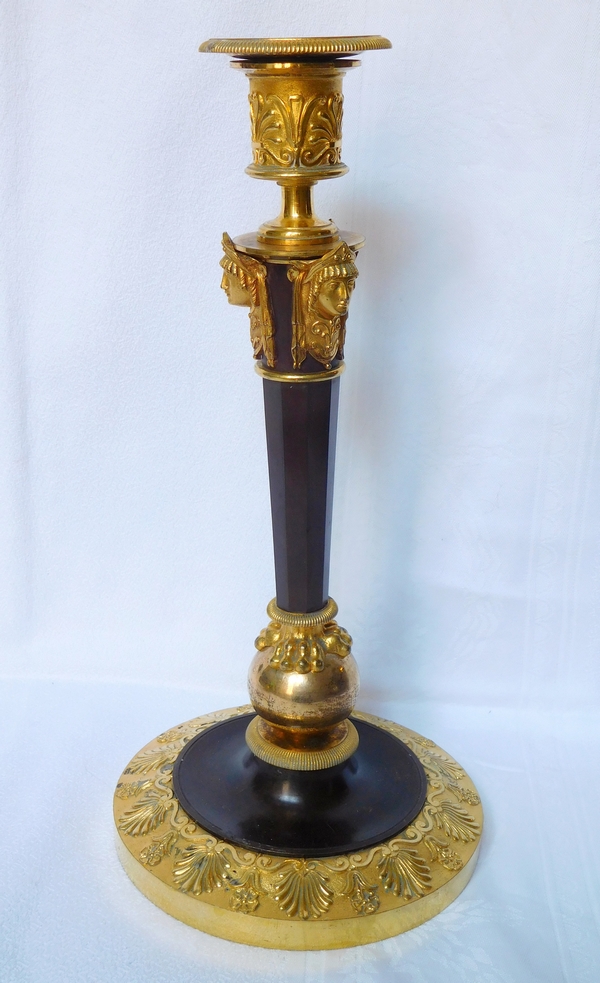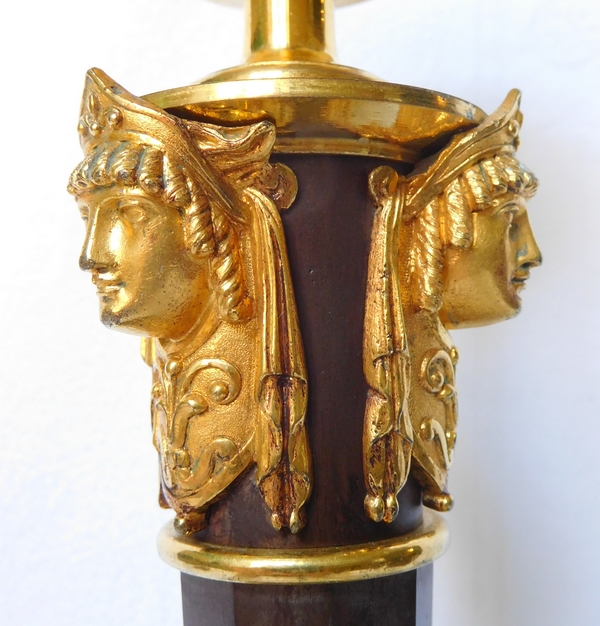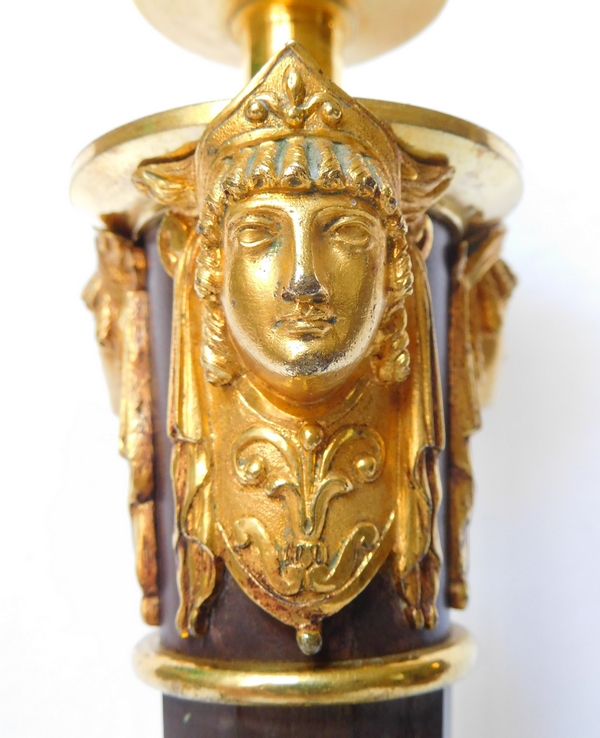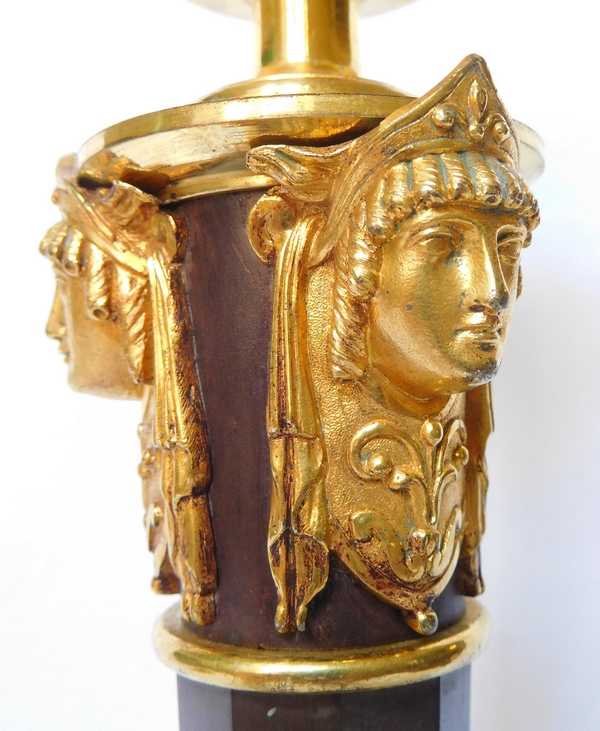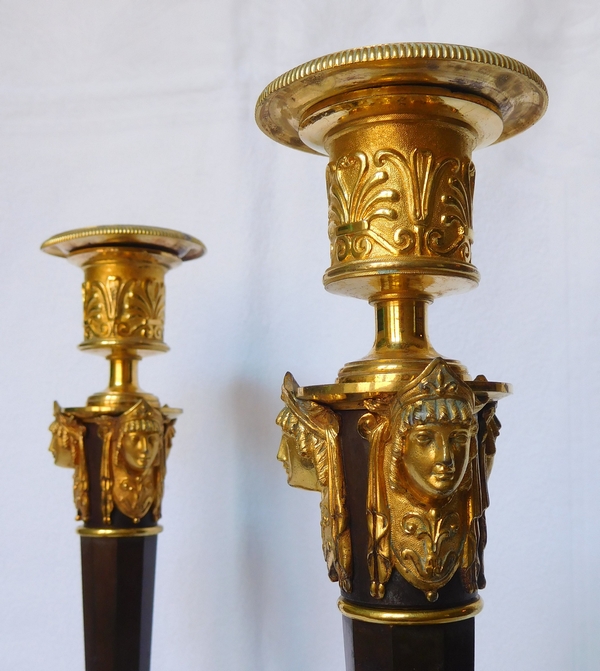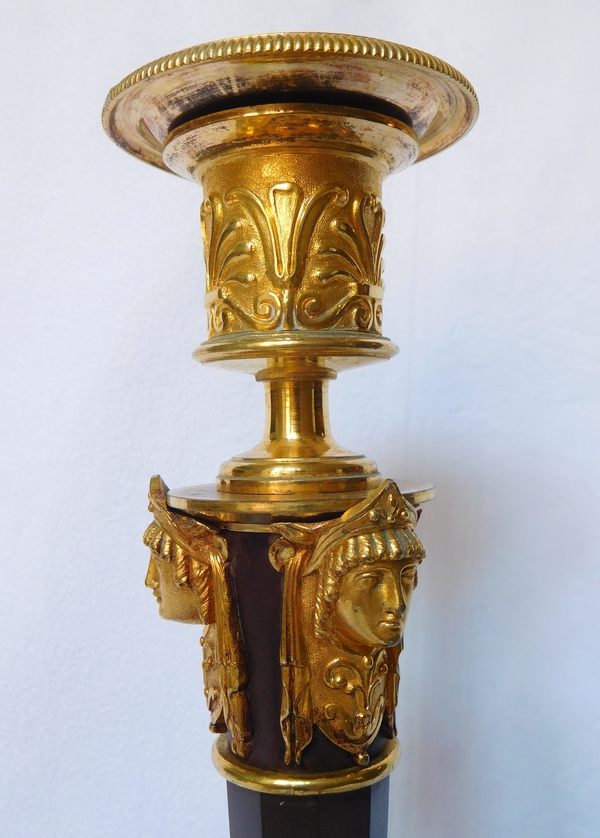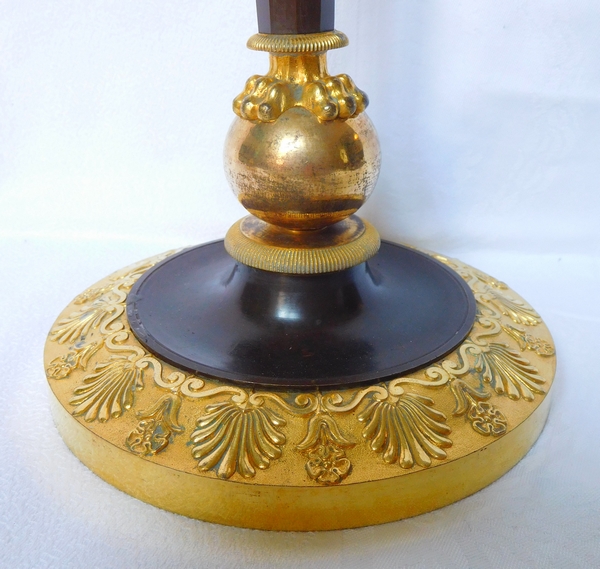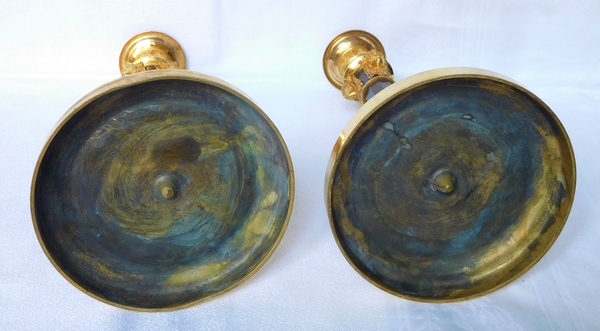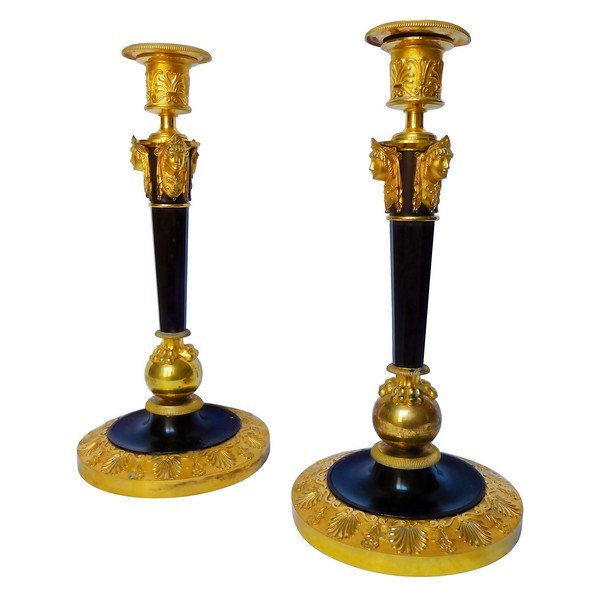 STATUS : AVAILABLE
CONDITION : Excellent
PRICE : 5 800,00 €
SHIPPING INFORMATION :
Shipping depends on our location : please contact us to know the total amount and organize delivery with us.